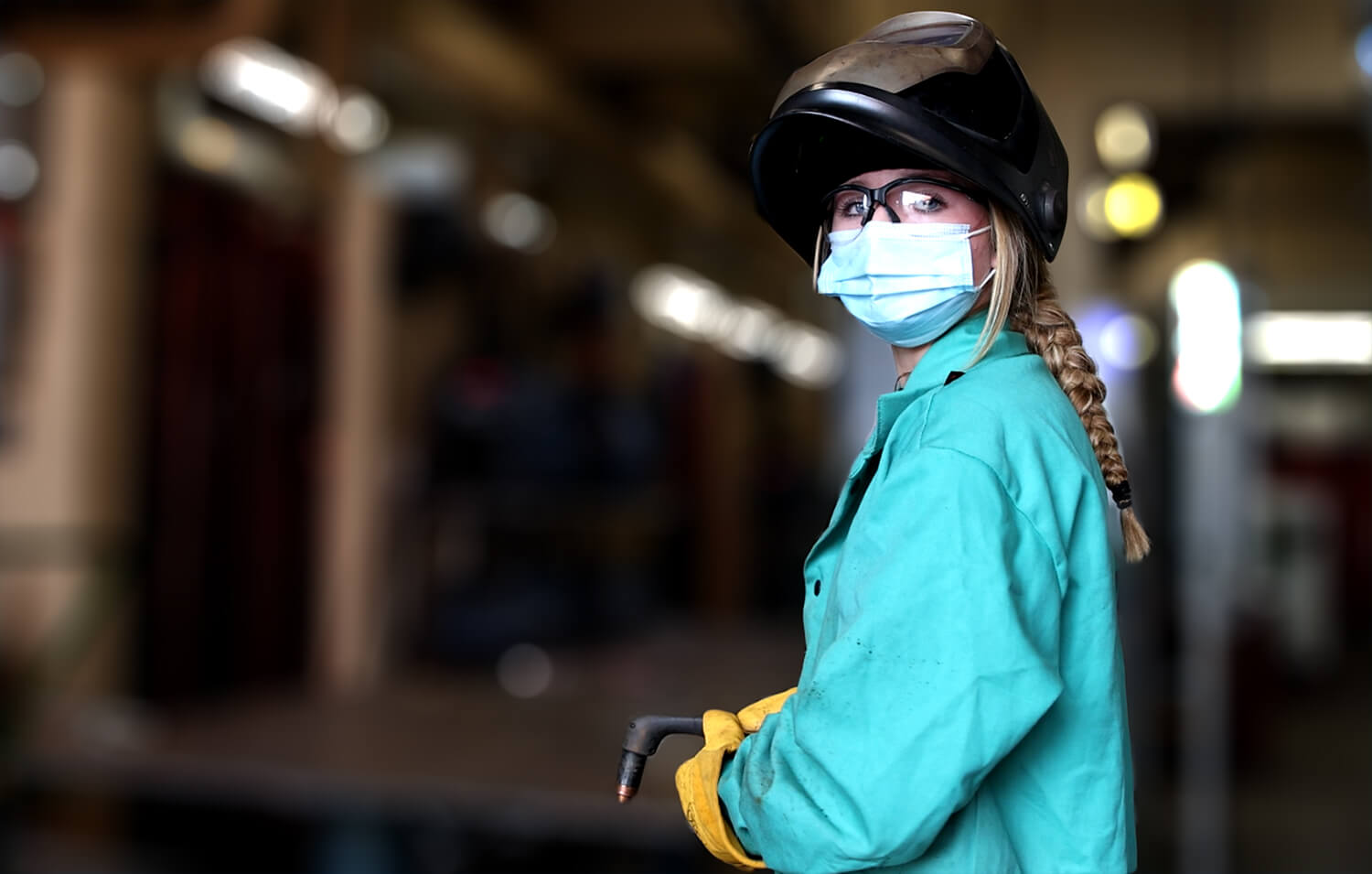 Last updated: 3/2/22, 7:52 a.m.
Northwood Tech is following guidance of the federal Centers for Disease Control and Prevention (CDC) and the Wisconsin Department of Health Services (DHS) and other local public health officials regarding the Novel Coronavirus (COVID-19). Learn more here about the outbreak in Wisconsin and click on the COVID-19 dropdown option. 
Northwood Tech will post important updates on this site and will send timely notifications via email to staff and students. Please check back regularly for updates. In the event of campus closure, students and staff will get a RAVE Alert, similar to a snow day.
Students and employees are encouraged to consult with their healthcare providers and to obtain additional information from the Wisconsin Department of Public Health and the Centers for Disease Control and Prevention.
**If you are sick with any symptoms related to COVID-19, STAY HOME. Do not come to campus and consult with your instructor/supervisor.**
Masks are no longer required - Effective immediately, Wednesday, March 2, masks are no longer required at all Northwood Tech Campuses with the exception of programs where the industry standard requires mask wearing. Northwood Tech monitors and follows CDC and WI DHS guidance and changes to recommendations. The College will defer to local mask ordinances or external host business/facility policies for students and staff participating in Northwood Tech activities at those locations, such as clinicals, practicums and off-site classes.
People are considered fully vaccinated two weeks after their second dose of a two-dose series, such as the Pfizer or Moderna vaccines, or two weeks after a single dose vaccine, such as Johnson & Johnson's Janssen vaccine.
Observing other safety protocols such as physical distancing, handwashing, and proper respiratory etiquette will slow the transmission of COVID-19. The College will continue to take measures such as increasing outside airflow and continuing to frequently sanitize and clean high-touch surfaces. 
---
COVID-19 Reporting Forms and Screening Checklists:
To self-report a positive case or exposure, refer to the following forms: 
COVID-19 Self Reporting Form    COVID-19 Reporting for Another Form
Screening Checklists

Daily self-screening prior to arriving on campus is a critical measure in reducing the risk of transmission. If you feel sick, stay home. Self-screening requires you to consider two questions:
Question #1: How are you feeling?
If you are experiencing the following symptoms (regardless of vaccination status) you should not come to campus until your symptoms have improved and are fever free for 24 hours without the use of fever reducing medication.

Fever
Chills
Cough unrelated to known allergies
Shortness of breath or difficulty breathing
Fatigue
Muscle or body aches
Headache
New loss of taste or smell
Sore throat
Congestion or runny nose
Nausea or vomiting
Diarrhea​​​

If you have any of the above symptoms, you should notify your immediate campus contact(s). Students should notify faculty and employees should notify their supervisor. If symptoms could be COVID-19-related campus contacts will complete a Medical Exposure Form and email it to safety@northwoodtech.edu to receive further direction.
Question #2: Have you tested positive or been potentially exposed to COVID-19?

I tested positive for COVID in the previous 10 days
I've been tested for COVID but have not received results
I'm not fully vaccinated and have had close contact with another person who tested positive for COVID-19 in the last 14 days
I'm not fully vaccinated and have travelled internationally or have been in contact with someone who traveled internationally in the last 14 days
I'm fully vaccinated and have had close contact with another person who tested positive for COVID-19 in the last 14 days.

If you fit any of the above criteria, you should notify your immediate campus contact(s). Students should notify faculty and employees should notify their supervisor. If symptoms could be COVID-19-related campus contacts will complete a Medical Exposure Form and email it to safety@northwoodtech.edu to receive further direction.
Operations and Classes at Northwood Tech
Campus Expectations for Students and Staff  
Northwood Tech undergraduate classes continue in-person with safety precautions in place, as needed. 

Access to Northwood Tech buildings is open to staff and students, as well as future students. 

Student services and support such as admissions continue in person (and virtually from 8 a.m. to 4:30 p.m.), Monday-Friday. Current and future students may call or email during that time. Contact Northwood Tech
Frequently Asked Questions
How will Northwood Tech ensure continuity of operations? 

Encouraging Vaccination:

Per the Centers for Disease Control and Prevention (CDC), vaccination remains the recommended and most effective mitigation strategy to reduce the risk and severity of COVID-19. We encourage all eligible individuals without underlying health conditions to get vaccinated. However, Northwood Technical College is not requiring vaccination. If you are interested in becoming vaccinated, please email safety@northoodtech.edu to locate on campus or off campus resource.

Encouraging Self-Screening:

Students or employees feeling sick or experiencing possible symptoms of COVID-19 are discouraged from coming to campus. Daily self-screening questions are encouraged as tool to ensure people with possible symptoms can identify them and make appropriate decisions to mitigate transmission risk.

Masks May Be Required in Some Programs

In programs where face coverings are a standard industry protocol masks will be required.  The College continues to monitor mask guidance from the CDC.

Promoting Physical Distancing: 

Physical distancing is encouraged wherever possible. This means maintaining at least six feet of distance, especially when sharing a space for 15 minutes or more. Most instructional and office settings support the ability to maintain physical distancing.

Increasing Air Flow:

Building air flow and filtration has been increased at Northwood Tech campuses using CDC recommendations as guidance.

Encouraging Good Hygiene:

All occupants are expected to regularly wash (or sanitize) their hands and to practice proper etiquette when sneezing or coughing. Hand sanitizer is accessible at all Northwood Tech facilities.

Making Campus Maintenance a Priority:

Campus maintenance staff has and will be asked to prioritize disinfecting commonly touched surfaces regularly. Northwood Tech has hand-sanitizer stations located throughout the buildings in common gathering spaces.

Modifying Delivery Mode, If Necessary:

If a Campus Community, program, or class experiences serious disruption due to COVID-19, delivery mode modifications may be warranted to ensure all students' success. Thresholds guiding these discussions are provided in the Face Covering and Delivery Mode Modification Thresholds. These guidelines are based on cumulative positive student and staff COVID-19 cases plus quarantine incidents on a specific campus or in a specific program or course. 

What can I expect for classes for spring term 2022? 

Northwood Tech undergraduate classes will continue in-person with safety precautions in place. You can enroll in classes at Northwood Tech with confidence knowing that we are committed to providing a learning environment that follows CDC, state, and local guidelines. Strategies the College will use to help students successfully complete their classes include adjusting class sizes, delivery methods, and support services as necessary. This may include varying amounts of in person training, online instruction and the use of simulation activities. The Learning Technology Center provides support and training for students needing help with technology and financial resources are also available to students who may have unanticipated technology needs due to class delivery mode changes. We look forward to providing you with the support and services you need to feel confident in your success at Northwood Tech. 

What are the facility protocols for cleaning? 

Each classroom and lab will be outfitted with disinfecting wipes that can be utilized for cleaning surfaces and as a hand sanitizer. Before the start of each class, every student and faculty member are recommended to wipe down the hard surfaces in their area (desk/table tops, chair arms, keyboard, mouse, etc.). Used wipes/paper towels should be disposed of in the trash can in each room. This also applies to any shared-space location or equipment (e.g. copiers, printers, computers, A/V and other electrical equipment, desks and tables, light switches, door knobs, etc.). Classroom and labs will be sanitized every evening throughout the work week. Each classroom will have a designated "COVID-19 Binder" listing policies and procedures related scenarios that could arise in the classroom. 

What does the College use for disinfectant? 

Northwood Tech uses disinfectants as recommended by the CDC. These disinfectants are used throughout campus, with a greater focus on high-touch areas like railings, door handles and common space furniture. Hand sanitizer will be available at key areas throughout the building, especially entrances and other common student spaces like shared computer spaces. If you identify a hand sanitizer station that is inoperable, please contact facilities. Hand sanitizer can help prevent the spread of the virus, though proper hand-washing technique is deemed to be more effective by the CDC. Additionally, Northwood Tech will be providing sanitizing wipes in computer labs and common areas. 

I'm sick with flu-like or coronavirus symptoms. What should I do?

Do NOT come to class or work if you are sick, especially if you have a fever, and contact your primary healthcare provider, as needed. Stopping the spread of the illness starts with staying home when you're symptomatic and washing your hands. If you test positive for COVID-19, please notify your instructor. County officials may also notify the college, as needed. If you are sick with symptoms, or have been exposed to someone known to have the COVID-19, please contact your instructor (or supervisor, if you're an employee) and together you can make reasonable, appropriate arrangements on a case-by-case scenario. Northwood Tech will factor in individual needs and concerns as necessary and the College acknowledges that there may need to be some flexibility in normal policies to make appropriate accommodations.

What else is Northwood Tech doing to mitigate risk of COVID-19?

Here are some of the additional measures:

The CDC recommends that employee and student travel should be discouraged to communities, either domestic or international, with a level of community transmission rated at either substantial or high. If alternatives are not available and travel to these areas is approved by a supervisor then employees or students should self-monitor for symptoms for 10 days after travel. For those unvaccinated individuals, it is recommended they self-quarantine for 10 days or get tested 3-5 days after travel, and if negative, to continue to quarantine for 7 days if no symptoms develop. 
Northwood Tech is encouraging alternatives to travel by staff and students.
Northwood Tech will limit conference center activities and public events.
Northwood Tech is encouraging Collegewide meetings to occur over TEAMS, Blue Jeans or similar technology
Interviews for employment at Northwood Tech may be conducted in person or virtually. 
Choosing to hold in-person interviews will be at the hiring supervisor's discretion. Safety protocols are recommended, such as physical distancing. Any in-person interviews would need to be scheduled in a larger classroom to accommodate the team and the candidates being interviewed. Candidates must be given the option of a virtual setting.
Student and Employee Personal Travel Guidelines 
If you are travelling, please be aware of the risks to your health and potential consequences upon your return.

Northwood Tech is recommending staff and students follow CDC guidance regarding travel. If you travel, you may face a higher risk of infection and/or the requirement to self-isolate upon your return. While Northwood Tech will not monitor personal travel, please consider the potential consequences of COVID-19 transmission. 

Visit the CDC website for the latest travel information.
Know these lists could change quickly, so please consult them upon your return as well.

If you get sick, please stay home.

According to the CDC, if you experience fever (100.4°F/38°C or higher), cough, or have trouble breathing:

Seek medical care. Call ahead before you go to a doctor's office or emergency room.
Tell your doctor about your recent travel and your symptoms.
Avoid contact with others.
---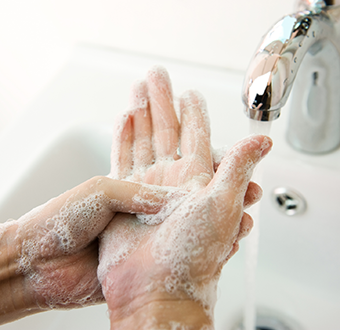 Preventative Wellness
Please continue to practice preventative wellness to avoid coronavirus and other viruses, such as the flu. 
Recommended preventative measures include: 
Cough and sneeze into your elbow rather than into your hands
Wash your hands regularly with soap or use hand sanitizer 
Contact your primary health provider if you are experiencing Influenza-like symptoms
Stay home if you're sick, especially if you have a fever
Avoid touching eyes, nose and mouth with unwashed hands
Use single-use tissue and dispose immediately
Do not share drinks, food or utensils
Get good sleep and drink plenty of water
Get an annual flu shot through your primary care provider, local pharmacy or clinic
Clean and disinfect commonly touched surfaces frequently
Visit the Centers for Disease Control and Prevention or the World Health Organization for more information about coronavirus. 
Additional information related to coronavirus that is specific to Wisconsin can be found here: 
Wisconsin Department of Health Services