Jennifer Heutmaker-Holden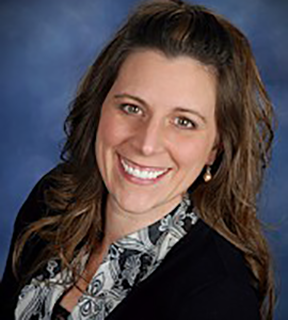 "Leadership is not about titles, positions or flowcharts. It is about one life influencing another."

~ John C. Maxwell

---
Associate Dean of Business & I.T., New Richmond 
Degrees
B.S., University of Wisconsin-Stout
M.Ed., University of Wisconsin-River Falls
Biography
I joined Northwood Technical College in 2011, serving the college in different capacities.  Currently, as an Associate Dean, my role involves providing supervision and leadership to faculty members, as well as offering support to our students.  I enjoy hearing the success stories of our students and sharing them with our community stakeholders.

In my current position, I primarily work in partnership with the Business and IT programs, where my focus is on supporting student-centered learning, recruitment, and retention initiatives. I also have college-wide responsibilities and the privilege of onboarding new faculty members.

Before taking on my current role, I had the opportunity to serve as the Program Director and Instructor of the Dental Assistant program.  It was an honor to be part of the program's inception and witness its growth into a fully accredited and thriving program.  This accomplishment remains one of my proudest achievements. Prior to joining Northwood Technical College, I worked as a full-time Certified Dental Assistant and Adjunct Instructor.

I am passionate about supporting our faculty and contributing to the success of our students and the overall growth of our college. Through my various experiences in education and administration, I strive to make a positive impact and foster a supportive learning environment for all.