Ethical Leadership
Technical Certificate
9 Credits | Less than 1 year
Ashland*, New Richmond*, Rice Lake*, Superior*, Online
Outreach Centers: Balsam Lake*, Hayward*, Ladysmith*
*Combination of Online, Your Choice and On Site instruction. Select courses are available at the Northwood Tech Outreach Centers. Please contact your local campus for specifics.
Upon completion of this certificate program you be willing to act on a definite set of ethical standards. You'll have the opportunity to examine ethical dilemmas from different perspectives and to develop a habit of conscious reflection.
Program Overview
The Ethical Leadership certificate is designed to help you improve your skills in creating and maintaining a legal, ethical and diverse work environment.
Program Outcomes
The Ethical Leadership certificate will prepare you to:
Justify corporate social responsibility
Recommend a framework for dealing with different cultures and morals/ethics
Critique the identification, analysis, and recommend action/solution to a business-related ethical dilemma
Assess the "value" of advertising to society
Recommend methods of balancing "reasonable" consumer safety with a producer's profit motive
Recommend methods of balancing employees' right to privacy with employers' rights in today's information/knowledge-based business
Take your classes in a variety of options to fit your lifestyle. Options include Online, Your Choice and On Site.
Flexible scheduling & start dates. 
Academics
This certificate is offered on all campuses (Ashland, New Richmond, Rice Lake, Superior) and outreach centers Balsam Lake, Hayward, Ladysmith. Courses are offered in a variety of formats such as Online, Your Choice and On Site.
Relevant, Current Curriculum
Taught by instructors who have worked in and stay current, the courses pertain to the certificate outcomes.
The curriculum centers on what actually happens in the world of business within the Northwood Tech region, as well as nationally and internationally.
Northwood Tech is large enough to serve you but small enough to know you. The experienced faculty are knowledgeable, approachable and eager to help. The sizes of your classes will allow for the attention you deserve.
Curriculum
After completing the three courses within the Ethical Leadership certificate, you'll be ready to work with and understand today's diverse workplace and legal and ethical decision making.
Provides an overview of the general legal responsibilities of an organization. Analyzes the current employment laws in the U.S. and their impact on employer/employees. Examines the supervisor's role in dealing with harassment in the workplace. Compares how appeals can be addressed in both union and nonunion environment.
In Leadership Development, the learner applies the skills and tools necessary to fulfill his/her role as a modern leader. Each learner will demonstrate the application of evaluating leadership effectiveness and organization requirements, individual and group motivation strategies, implementing mission and goals, ethical behavior, personal leadership style and adaptation, impacts of power, facilitating employee development, coaching, managing change, and effective conflict resolution.
This course will focus on business practices from an ethical point of view. The student will examine such topics as morality/ethical theory, utilitarianism, Kantian ethics, justice and the market system, whistle blowing, trade secrets/conflict of interest, privacy, advertising, product safety, corporate social responsibility, international business.
Northwood Tech has a simple admission process that can be completed in one step: simply fill out an application form. That's it!
Tuition and Fees
Northwood Tech breaks down the cost of education, so you'll have a good idea of how much your education will cost.
Learn More About Paying for College
Estimated Total Program Costs 2021-22*
Ethical Leadership
9 Credits | Less than 1 year
$1,369
---
*Tuition is an estimate and does not include any miscellaneous fees for various courses, tools, books, supplies or uniforms. Program book costs are in addition to tuition and fees and vary depending on course selection and where the books are purchased or rented. 
After the Northwood Tech Ethical Leadership Program
Upon completion of the program, you will obtain an Ethical Leadership certificate.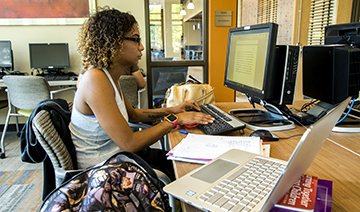 Transfer Options
Transfer your Northwood Tech credits to a four-year college in Wisconsin to obtain your bachelor's degree and beyond. 
Career Outlooks
Northwood Tech's graduates experience success. Learn more about the types of careers you can get after graduation.