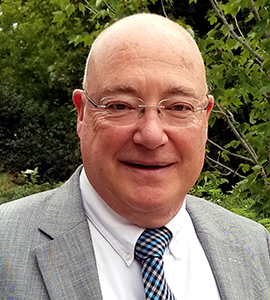 Contact
---
(715) 246-6561 ext. 4243
1019 S. Knowles Ave. New Richmond, WI 54017
"I am fortunate to have been able to experience on-the-job business success throughout my life. I want other folks to be able to have the opportunity to have the same experiences and opportunities that I have had."

---
Degrees
B.S., University of Wisconsin-Stout
M.S., University of Wisconsin-Stout
Biography
Peter Ptacek is an instructor at the New Richmond campus. 
Ptacek brings more than 30 years of business and industry experience into the classroom. He is able to merge the philosophies and principles of supervisory management with the practical, day-to-day aspects of business.
In his free time, Ptacek enjoys spending time with his family, cooking, lawn work, woodworking and travel.