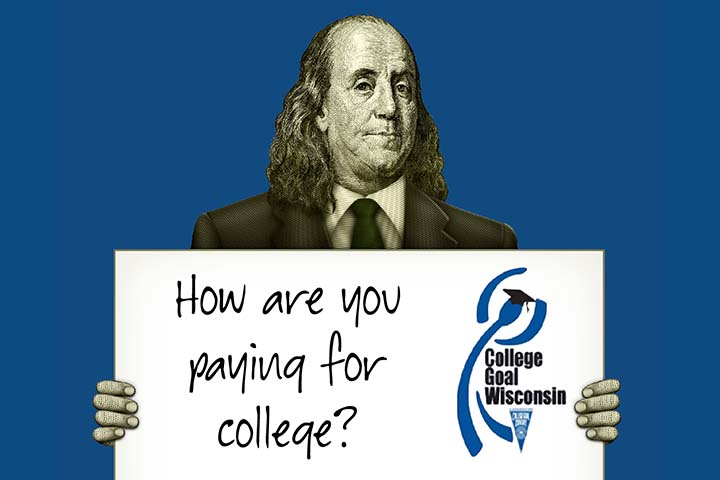 Monday, October 17, 2022
6 p.m.– 9 p.m.
Start college on the right foot with a solid financial plan. College Goal Wisconsin is a financial aid event available to help you learn about what grants and loans are available to you. Attendees will receive free professional assistance completing the FAFSA (Free Application for Federal Student Aid). Any person planning to attend any U.S. college is encouraged to attend.
The FAFSA is the form that must be submitted in order to be considered for federal and state financial aid including grants and loans. Anyone who is planning to pursue a post-secondary education in the 2023-24 academic year should complete the FAFSA.
College Goal Wisconsin is affiliated with a national event that provides free information and assistance to families who need to complete the FAFSA, the federally required form for students seeking financial aid, such as grants and loans. Completing the FAFSA is the first and most important step in qualifying for aid.
To register for the event, visit collegegoalwi.org.
What to have available:
-2021 federal tax return and W2s
-2021 untaxed income returns such as child support or veterans' non-education benefits
-Information on savings, investments, business assets and farm assets 9 (if applicable)
-Driver's license (if you have one)
-Cell phone number (if you have one)
-Social security number
-Alien registration card or permanent resident card (if you are not a U.S. citizen)
-Date of birth for parents
-Month and year of parents' marriage, divorce or separation
-FSA ID (if you have one). To create an FSA ID, please visit studentaid.gov. Every student and at least one parent, if the student is considered a dependent, needs one. 
If you are a dependent student for financial aid purposes, you will also need these same items for your parent(s). For dependent students, parent(s) are encouraged to attend.
For more information or to register for the event, visit collegegoalwi.org.