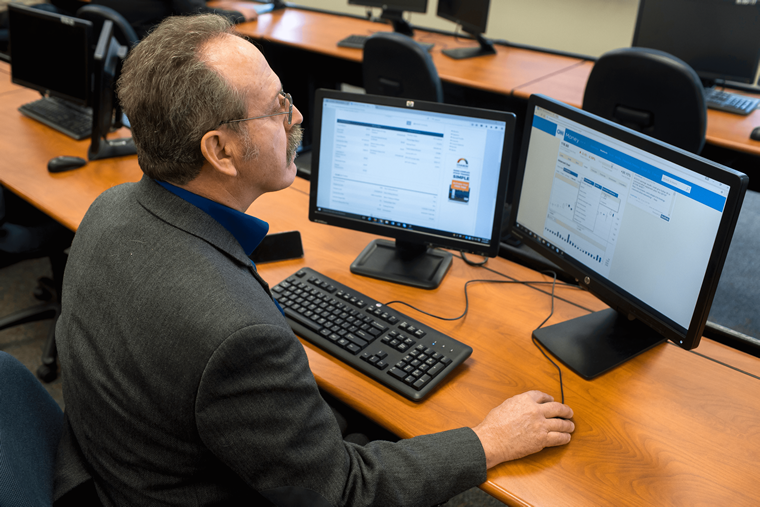 Financial Services
Associate Degree
60 Credits | 2 Years
Associate Degree | Financial Aid-Eligible
Ashland*, New Richmond*, Rice Lake*, Superior*, Online
Outreach Centers: Balsam Lake*, Hayward*, Ladysmith*
*Combination of Online, Your Choice and On Site instruction. Select courses are available at the Northwood Tech Outreach Centers. Please contact your local campus for specifics.
Career Cluster: Finance
Companies that operate in the financial services industry are in the business of managing money. In this role, you will assist customers and companies with their personal financial needs and help them realize their financial dreams. Do you want to be your own boss, manage a business or work in a professional field?  All it takes is a degree in Financial Services from Northwood Tech to get you started on your career path today. 
Program Overview
In the Financial Services program, you will learn how to manage your personal finances as well as business finances. Imagine helping others get out of debt, save for retirement or increase profits and net worth for your business. If you have a passion for helping yourself and others succeed, then the financial services program is the right choice for you. 
Program Outcomes
Financial Services graduates will be able to:
Apply Time Value of Money Concepts
Evaluate Financial Data
Assess Financial Investments
Evaluate Insurance Concepts
Apply Accounting Principles
Evaluate Financial Markets
Financial Services is all about helping others realize their financial goals. Many financial services jobs give you the freedom to set your own schedule, work from home and become your own boss. You, and only you, determine your income level and you are in charge of your time. If you are willing to work hard, the rewards are huge.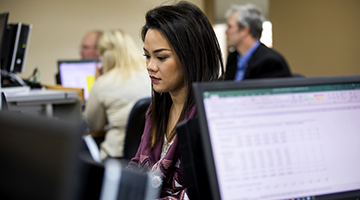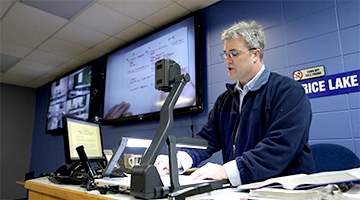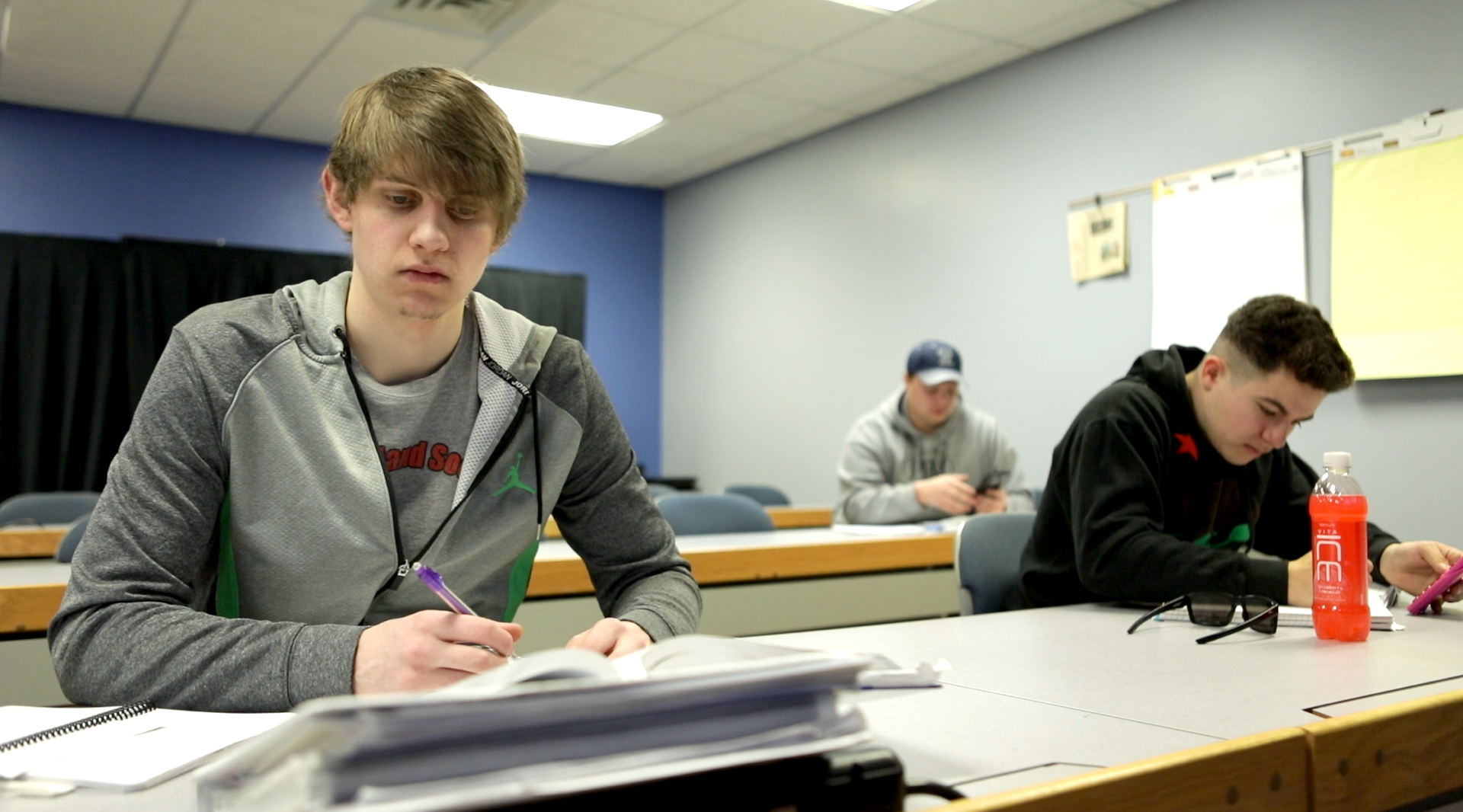 Academics
Get the skills needed to start working today. As a technical college, Northwood Tech focuses on learning the job skills needed to succeed in your career. Get the skills needed to start your job right away and finish in only 2 years saving thousands of dollars and time over a traditional 4-year degree. After graduating from Northwood Tech with an associate degree, many students find a great job in their field and continue working while completing their bachelor's degree. The best part is many colleges accept 60+ credits upon transfer allowing you to start as a junior. This saves you time and money while allowing you to continue working if you want. 
The Financial Services program is flexible. Take it from home. Take it from work. Show up in person. Northwood Tech designed the program to fit your needs.  Courses are offered on all campuses  (Ashland*, New Richmond*, Rice Lake*, Superior*), Online, and outreach centers Balsam Lake*, Hayward*, Ladysmith*. Conveniently take classes in a way that fits your lifestyle: online, Your Choice, On Site, or Flex. 
*Combination of Online, Your Choice and On Site instruction
Get one-on-one training from industry experts. The Financial Services instructors have years of professional experience in the subjects they teach.  Learn first-hand with small class sizes and flexible scheduling. 
Financial Services graduates are in high demand. Former graduates have gone on to become VP and Presidents of local banks and to run their own insurance and investment agencies.
The salary range for financial services graduates in 2021 was $35,357 - $45,000.
Curriculum
The financial services curriculum is split into six modules designed to give graduates the skills needed to find employment and succeed in their career. Each module focuses on application of real world training instead of traditional theory based lecture. Students will learn hands-on while completing the following modules: 
Learning how to manage your money and get out of debt with personal financial planning 
Buying and selling investments such as mutual funds, stocks, real estate and bonds 
Using insurance to manage risk to your car, home, health and life 
Financial management for your business to increase profit and build net worth 
Accounting fundamentals for the successful business manager 
Money management skills needed to succeed in banking careers 
Money and Banking introduces students to money and the financial system, interest rates, financial institutions, and the Federal Reserve.
Investments introduces students to stock and bond valuation models, options, futures, future options, international investing, and the spot market. In addition, the student will learn about various investment careers and the various licensing requirements, regulations, and laws that impact the investment community.
Principles of Insurance introduces students to insurance contracts, legal principles, and utilizing insurance as a risk management tool using automotive, homeowners, life, health, and commercial insurance.
Financial Services is Part of a Career Pathway
As a Financial Services student at Northwood Tech, you can earn credentials each step of the way! 
You could take this first and get a credential.
14 Credits / 1 Semester Full Time; Part Time Options Available
Potential Careers
Customer Service Associate, Member Services Representative, Teller, Cashier, Sales Associate, Loan Analyst, Loan Processor
This is the program you're looking at.
60 Credits / 2 Years Full Time; Part Time Options Available
Potential Careers
Business Manager or Owner, Loan Officer or Personal Banker, Sales or Sales Manager, Financial Analyst, Investment Advisor, Insurance Sales or Broker, Real Estate Sales or Broker, Stockbroker, Accountant / Bookkeeper
Continue your education to obtain your bachelor's degree. 
UW-Superior | UW-Stout | UW-Whitewater | Bellevue University | Concordia University Wisconsin | Franklin University | Lakeland University | Milwaukee School of Engineering (MSOE) | Northland College
Northwood Tech has a simple admission process that can be completed in one visit. Please see the details under the "Requirements and Application" section to get you started.
Tuition and Fees
Northwood Tech breaks down the cost of education, so you'll have a good idea of how much your education will cost. 
Financial Aid
Financial aid is available to help you pay for your education. It can come in the form of grants, loans, federal work study, military and veterans benefits, division of vocational rehabilitation benefits and scholarships. 
Estimated Total Program Costs 2022-23*
Financial Services
60 Credits | 2 Years
$9,521
---
*Tuition is an estimate and does not include any miscellaneous fees for various courses, tools, books, supplies or uniforms. Program book costs are in addition to tuition and fees and vary depending on course selection and where the books are purchased or rented. 
After the Northwood Tech Financial Services Program
Upon completion of the program, you will obtain a Financial Services Customer Representative technical diploma and a Financial Services associate degree.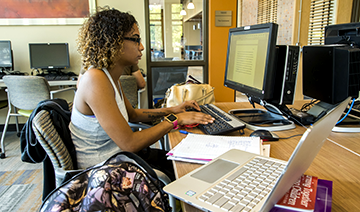 Transfer Options
After you complete your two-year Financial Services associate degree at Northwood Tech, you can transfer to another college to continue your education and earn your bachelor's degree.
Career Outlooks
Northwood Tech's graduates experience success. Learn more about the types of careers you can get after graduation.