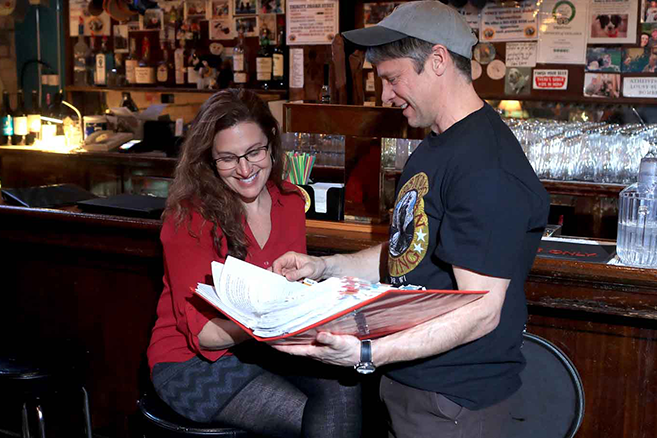 Billing and Posting Clerk
Technical Diploma
13 Credits | Less than 1 year
Ashland*, New Richmond*, Rice Lake*, Superior*, Online
Outreach Centers: Balsam Lake*, Hayward*, Ladysmith*
*Combination of Online,Your Choice or On Site instruction. Select courses available at the Northwood Tech Outreach Centers. Please contact your local campus for specifics.
The Billing and Posting Clerk technical diploma is a Career Pathway option that connects progressive levels of coursework so you can build upon your accounting education. Completing this step in your education connects you with employment options and provides the opportunity for advancement to higher levels. You can be complete this diploma in less than a year.
Program Overview
When you complete this program you'll be able to use accounting and office software and perform a variety of tasks including basic accounting entry and assisting in the payroll process.
Program Outcomes
Billing and Posting Clerk graduates will be able to:
Process financial transactions throughout the accounting cycle
Perform payroll preparation, reporting and analysis tasks
Take your classes in a variety of options including online, your choice or in a traditional classroom. Other options can be made available in certain situations as well, like connecting to the classroom via online or even watching recorded lectures.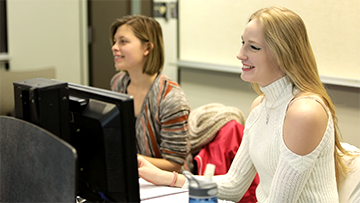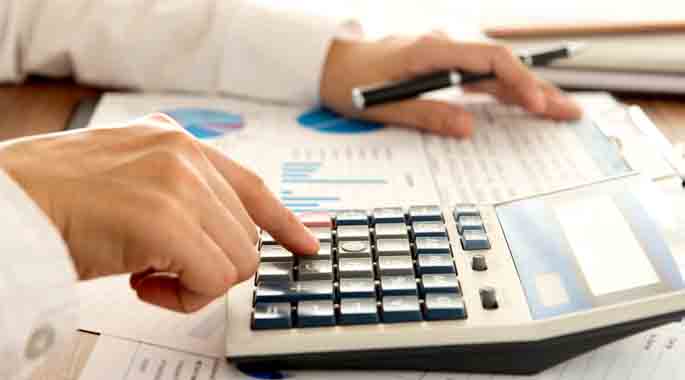 Complete in less than a year.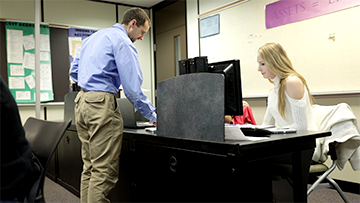 Academics
Start your education in accounting as a billing and posting clerk. Accounting is one profession that can lead you to multiple career options. Billing and Posting Clerk classes are offered on all campuses (Ashland, New Richmond, Rice Lake, Superior), Online and outreach centers Balsam Lake, Hayward, Ladysmith. Conveniently take classes in a way that fits your lifestyle: Online, Your Choice or On Site. 
Northwood Tech is large enough to serve you but small enough to know you. The experienced faculty are knowledgeable, approachable and eager to help. The sizes of your classes will allow for the attention you deserve.
By using the software employers want–QuickBooks, Excel, Word, and Access–you'll be sought-after by area employers.
This technical diploma is offered through a combination of courses, including Online, Your Choice or On Site.
Curriculum
Complete seven courses for thirteen credits. Classes include Financial Accounting 1, Payroll Systems and Accounting, Quickbooks and several software classes.
Students will learn the QuickBooks accounting software by performing tasks that involve the general ledger, accounts payable, accounts receivable, inventory, payroll, and financial statements. Students will be responsible for finding and correcting errors in the QuickBooks program. PREREQUISITE: 10101101 Financial Accounting 1 or 10101176 Financial Accounting 1A.
Complete accounting cycle, special journals, payroll tax principles, special procedures, and financial statements. Accounting applications through practice set approach.
Study of state and federal laws affecting payroll -- Fair Labor Standards Act, Federal and State Unemployment Acts, Federal Insurance Contributions Act, Federal and State Withholding Tax Acts, payroll accounting procedures, and systems design. COREQUISITE: 10101101 Financial Accounting 1.
Billing and Posting Clerk is Part of a Career Pathway
As a Billing and Posting Clerk student at Northwood Tech, you can earn credentials each step of the way. 
You could take this first and get a credential.
13 Credits/Less than 1 year
Potential Careers
Payroll Assistant, Payroll Clerk, Accounts Payable Clerk, Accounts Receivable Clerk, Bookkeeper, Accounting Technician
10 Credits / 1 Year Part Time
Potential Careers
Tax Accounting Clerk, Tax Associate, Tax Preparer Assistant
Continue your education to advance your skills.
Potential Careers
Accounting Clerk, Accounts Receivable Clerk, Accounts Payable Clerk, Payroll Clerk
Obtain your associate degree.
Potential Careers
Accountant, Bookkeeper, Accounts Receivable Specialist, Accounts Payable Specialist, Payroll Specialist, Cost Accounting Specialist, Tax Accounting Specialist
Continue your education and obtain a bachelor's degree.
UW-Stout | UW-Superior | UW-Whitewater | UM Crookston | Bellevue University | Concordia University Wisconsin | Franklin University | Lakeland University | Milwaukee School of Engineering (MSOE) | Northland College
Northwood Tech has a simple admission process.. Get started by completing the Online application form. 
Tuition and Fees
Northwood Tech breaks down the cost of education, so you'll have a good idea of how much your education will cost.
Learn More About Paying for College
Estimated Total Program Costs 2022-23*
Billing and Posting Clerk
13 Credits | Less than 1 year
$2,027
---
*Tuition is an estimate and does not include any miscellaneous fees for various courses, tools, books, supplies or uniforms. Program book costs are in addition to tuition and fees and vary depending on course selection and where the books are purchased or rented. 
After the Northwood Tech Billing and Posting Clerk Program
Upon completion of the program, you will obtain a Billing and Posting Clerk technical diploma.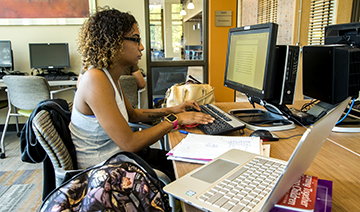 Transfer Options
Transfer your Northwood Tech credits to a four-year college in Wisconsin to obtain your bachelor's degree and beyond. 
Career Outlooks
Northwood Tech's graduates experience success. Learn more about the types of careers you can get after graduation.