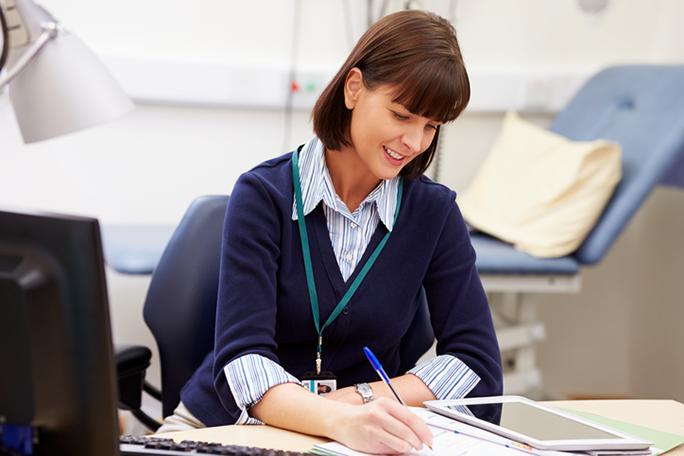 Medical Coding Specialist
Technical Diploma
29 Credits | 1 Year
Online Program | Financial Aid-Eligible
Career Cluster: Health Sciences
The Medical Coding Specialist program prepares individuals for employment as entry-level coding specialists in healthcare facilities such as hospitals, clinics, physician practice groups, surgery centers, long-term care facilities and home healthcare agencies. Coding specialists are also employed in consulting firms, coding and billing services, insurance companies, governmental agencies and computer software companies.
Program Overview
The Medical Coding Specialist reviews medical documentation provided by physicians and other healthcare providers and translates this into numeric codes. The coding specialist assigns and sequences diagnostic and procedural codes using universally-recognized coding systems. Several uses of coded data are for payment of healthcare claims, statistics and medical research.
Program Outcomes
Medical Coding Specialist graduates will be able to:
Collect health data
Model professional behaviors and ethics
Use electronic applications to support coding and data collection
Apply coding and reimbursement systems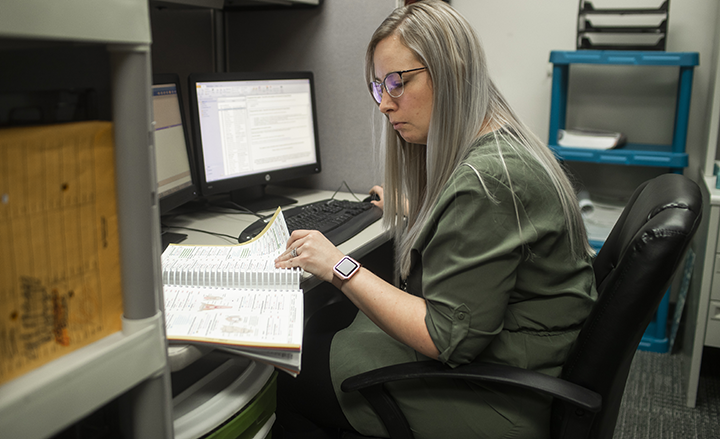 Students completing the one-year Medical Coding Specialist program have the option of returning to complete the associate degree Health Information Technology program.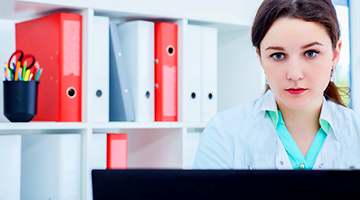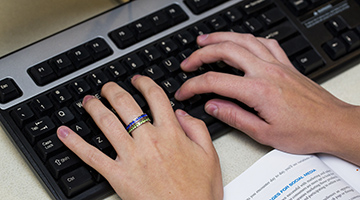 Flexible scheduling and start dates.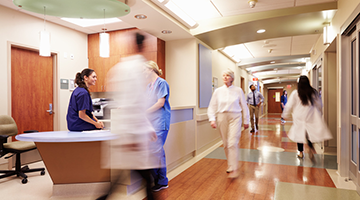 Academics
Medical Coding Specialist is available fully online. This program is embedded within the Health Information Technology program. 
The program may be completed in a full-time or part-time format. 
Earn credentials each step of the way! As a graduate of the Medical Coding Specialist program, you can continue your education to obtain the Health Information Technology associate degree. 
Complete the full Medical Coding Specialist program completely online. 
Curriculum
The program is comprised of courses that prepare you for a career as a medical coding specialists. Courses include Medical Terminology, Intermediate Coding, Healthcare Revenue Management and more. 
Prepares students to assign ICD and CPT/HCPCS codes supported by medical documentation and official coding guidance to support appropriate reimbursement. Students will participate in CDI activities, including preparation of appropriate physician queries in accordance with compliance guidelines. PREREQUISITES: 10530184 CPT Coding and 10530197 ICD Diagnosis Coding and successful completion of COREQUISITE: 10530199 ICD Procedure Coding is required prior to taking Intermediate Coding.
Prepares learners to interpret clinical documentation that they will encounter in a variety of healthcare settings. Emphasis is placed on understanding the common disorders and diseases of each body system to include the etiology (cause), signs and symptoms, diagnostic tests and results, and medical treatments and surgical procedures. Prerequisite: Admission to plan 105301 Health Information Technology or 315302 Medical Coding Specialist, Corequisite: 10501101 Medical Terminology and 10806177 General Anatomy & Physiology
Prepares students to assign ICD diagnosis codes supported by medical documentation. Students apply instructional notations, conventions, rules, and official coding guidelines when assigning ICD diagnosis codes to case studies and actual medical record documentation. PREREQUISITE: Admission to plan 105301 Health Information Technology or 315302 Medical Coding Specialist COREQUISITES: 10501101 Medical Terminology, 10530182 Human Disease for the Health Professions and 10806177 General Anatomy and Physiology.
Medical Coding Specialist is Part of a Career Pathway
As a Medical Coding Specialist student at Northwood Tech, you can earn credentials each step of the way. 
You could take this first and get a credential.
29 Credits / 1 Year Full Time; Part Time Option Available
Potential Careers
Medical Coding Specialist, Clinical Coding Specialist, Claims Analyst
You can continue your education to obtain an associate degree.
62 Credits / 2 Years Full Time; Part Time Options Available
Potential Careers
Health Information Technician, HIM Supervisor, Insurance / Business Specialist
Continue your education to obtain a bachelor's degree.
UW-La Crosse | UW-Stout | UW-Whitewater | Bellevue University | Concordia University Wisconsin | Franklin University | Lakeland University | Milwaukee School of Engineering (MSOE) | The College of St. Scholastica
Northwood Tech has a simple admission process that can be completed in one visit. Please see the details under the "Requirements and Application" section to get you started.
Tuition and Fees
Northwood Tech breaks down the cost of education, so you'll have a good idea of how much your education will cost.
Financial Aid
Financial aid is available to help you pay for your education. It can come in the form of grants, loans, federal work study, military and veterans benefits, division of vocational rehabilitation benefits and scholarships. 
Estimated Total Program Costs 2022-23*
Medical Coding Specialist
29 Credits | 1 Year
$4,839
---
*Tuition is an estimate and does not include any miscellaneous fees for various courses, tools, books, supplies or uniforms. Program book costs are in addition to tuition and fees and vary depending on course selection and where the books are purchased or rented. 
After the Northwood Tech Medical Coding Specialist Program
Upon completion of the program, you will obtain a Medical Coding Specialist technical diploma.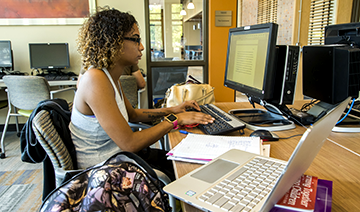 Transfer Options
Transfer your Northwood Tech credits to a four-year college in Wisconsin to obtain your bachelor's degree and beyond. 
Career Outlooks
Northwood Tech's graduates experience success. Learn more about the types of careers you can get after graduation.