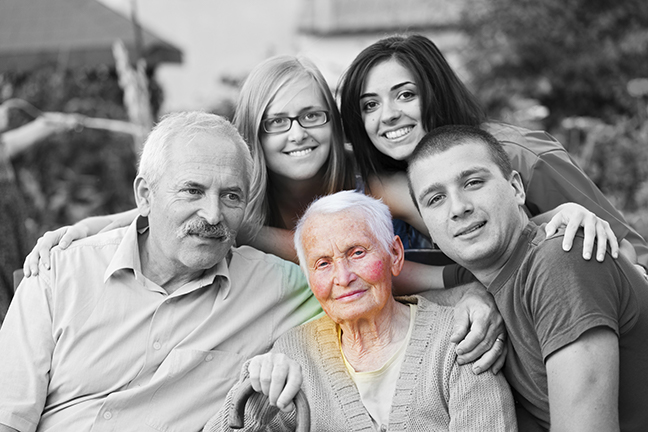 Dementia Care
Unique in the State
Pathway Certificate
12 Credits | 2 semesters
Multiple Start Dates
Ashland*, New Richmond*, Rice Lake*, Superior*
Outreach Centers: Balsam Lake*, Hayward*, Ladysmith*
*Combination of Online and Your Choice instruction
Career Cluster: Health Sciences
The Dementia Care pathway certificate is designed to meet the emerging and rapidly growing demand for service providers who work with older adults experiencing cognitive loss.  It is ideal for people entering the job market or choosing to enhance their current careers in service delivery or leadership roles within the gerontology or other related fields. 
Program Overview
You will gain relevant and emerging information related to dementia types, symptoms and progression. You will be provided with practical tools and strategies that promote effective communication, honor human dignity, and support the importance of advanced planning. You will examine ways to positively impact your community through advocacy, education and other cutting edge initiatives based on coursework and experiential learning activities. 
Program Outcomes
Dementia Care graduates will be able to:
Analyze the physical, social, psychological, and spiritual aspects of aging throughout the lifespan
Analyze the physical, social, psychological, and spiritual aspects of dementia
Apply ethical and legal practice consistent with a gerontology professional
Identify the role of the gerontology professional in the connection of service delivery
Identify strategies to cultivate an age-friendly community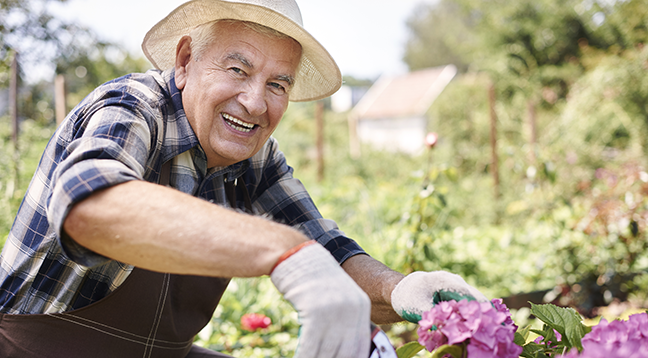 Meet the emerging and rapidly growing career prospects for service providers who are increasingly working with older adults, many of whom are experiencing cognitive loss.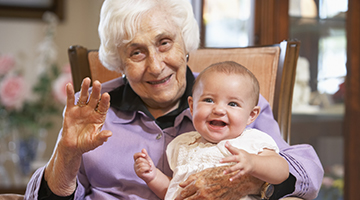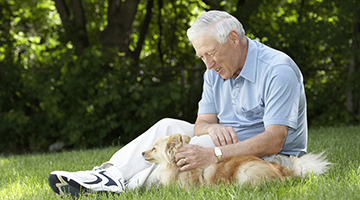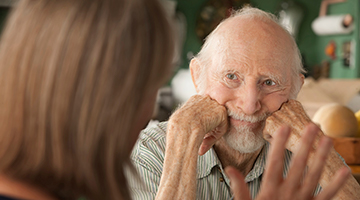 Designed to fit a busy life. 
Academics
Dementia Care pathway certificate classes are offered on all four campuses (Ashland, New Richmond, Rice Lake, and Superior), Online (Your Choice), and outreach centers (Hayward, Ladysmith, and Balsam Lake). Take classes through a combination of Online and Your Choice.
Accelerated, eight-week courses offered through convenient online and Your Choice formats.
Cutting-Edge & Interactive 
Cognitive simulation equipment provides you with "virtual" aging experiences such as dementia, vision/hearing loss and mobility impairments.
Train and prepare an existing workforce for the expanding population of older adults in our region including public safety, community-based services such as religious and financial institutions, government agencies and other service industries.
Curriculum
Coursework addresses physical, social, psychological, legal, emotional, ethical, and spiritual aspects of dementia care. Certificate specific subjects explore the wide spectrum of services available, and how to work with older adults and caregivers in your community who are affected by dementia.
Enhance your education and marketability by pairing with any of the following programs:  Nursing – Associate Degree, Occupational Therapy Assistant, Medical Assistant, Paramedic Technician, EMT-Paramedic, Nursing Assistant, Human Services Associate, or Business programs.   
Examine the signs, symptoms and stages of Alzheimer's and other forms of dementia and how these diseases affect physiology and brain function. This course focuses on the principles of communicating and providing care to individuals with memory loss and confusion while learning the best practices for dealing with behavior changes, challenges with the activities of daily living, and strategies to assist caregivers.
Analyze legal and financial concepts and structures including Power of Attorney for health care/finance, guardianships, trusts, reallocation of assets, spending down, Medicare/Medicaid benefits, supplemental insurance, Social Security, elder abuse/neglect, financial exploitation, and relevant governmental policies. Apply knowledge through advocacy to benefit aging adults on local, state and federal levels.
Develop effective communication strategies and supportive interview techniques that enhance rapport and relationships with aging populations. Apply ethical principles, standards and boundaries that acknowledge self-determination.
Dementia Care is Part of a Career Pathway
As a Dementia Care student at Northwood Tech, you can earn credentials each step of the way. 
You could take this first and get a credential.
Potential Careers
Hospitals, Hospice, Home Health Care and Assisted Living, Long Term Care, Nursing Homes and Group Homes, Adult Care, Senior Centers, Community, Non- Profit and Government Agencies, Counseling Centers, Business and Industry
12 Credits / 1 semester / Fall Only
Potential Careers
Hospitals, Hospice, Home Health Care and Assisted Living, Long Term Care, Nursing Homes and Group Homes, Adult Care, Senior Centers, Community, Non- Profit and Government Agencies, Counseling Centers, Business and Industry
Continue your education to earn an associate degree.
61 Credits / 2 Years Full Time; Part Time Options Available
Potential Careers
Aging Services Provider, Advocacy Specialist, Geriatric Care Specialist, Dementia Care Specialist/Provider, Benefits Coordinator, Client Navigation Specialist, Activity/Recreation Coordinator, Housing/ Transportation Specialist, Program Planner
Continue your education to earn a bachelor's degree.
Northwood Tech has an easy admission process. Complete the application and register for classes today!
Tuition and Fees
Northwood Tech breaks down the cost of education, so you'll have a good idea of how much your education will cost.
Learn More About Paying for College
Estimated Total Program Costs 2022-23*
Dementia Care
12 Credits | 2 semesters
$1,857
---
*Tuition is an estimate and does not include any miscellaneous fees for various courses, tools, books, supplies or uniforms. Program book costs are in addition to tuition and fees and vary depending on course selection and where the books are purchased or rented. 
After the Northwood Tech Dementia Care Program
Upon completion of the program, you will earn a Dementia Care certificate. Continue your education at Northwood Tech in the Gerontology - Aging Services Professional associate degree.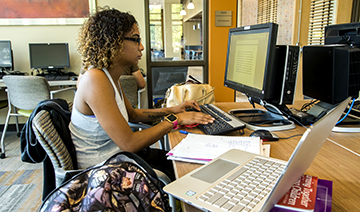 Transfer Options
Transfer your Northwood Tech credits to a four-year college in Wisconsin to obtain your bachelor's degree and beyond. 
Career Outlooks
Northwood Tech's graduates experience success. Learn more about the types of careers you can get after graduation.