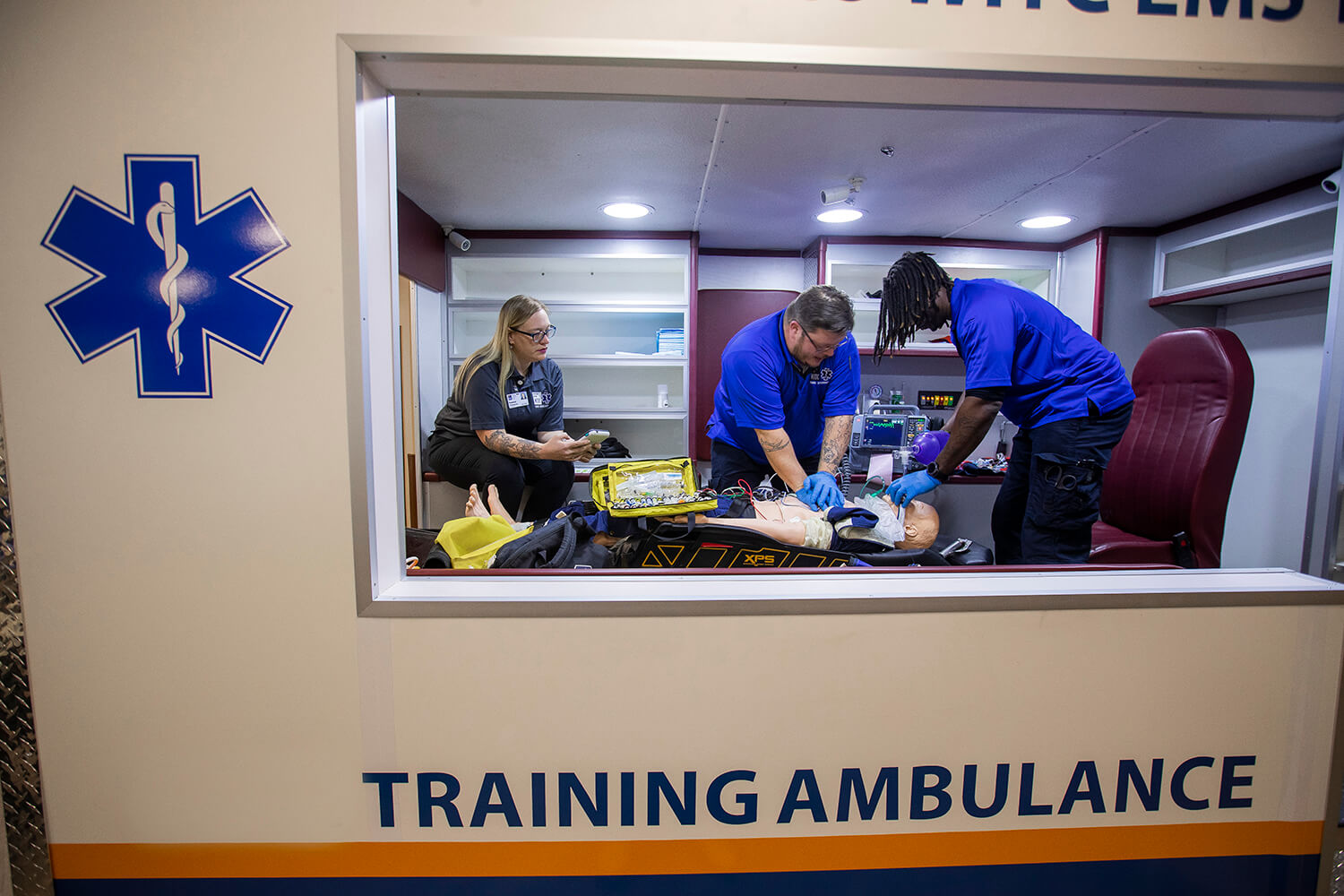 Advanced EMT
Technical Diploma
4 Credits | Less than 1 year
New Richmond*, Rice Lake*
*Combination of On Site and Online Live instruction
Career Cluster: Law, Public Safety, Corrections and Security
If you are currently licensed as a Wisconsin EMT and affiliated with an approved Advanced EMT service, then consider advancing your lifesaving skills with the 180-hour Advanced EMT course at Northwood Tech.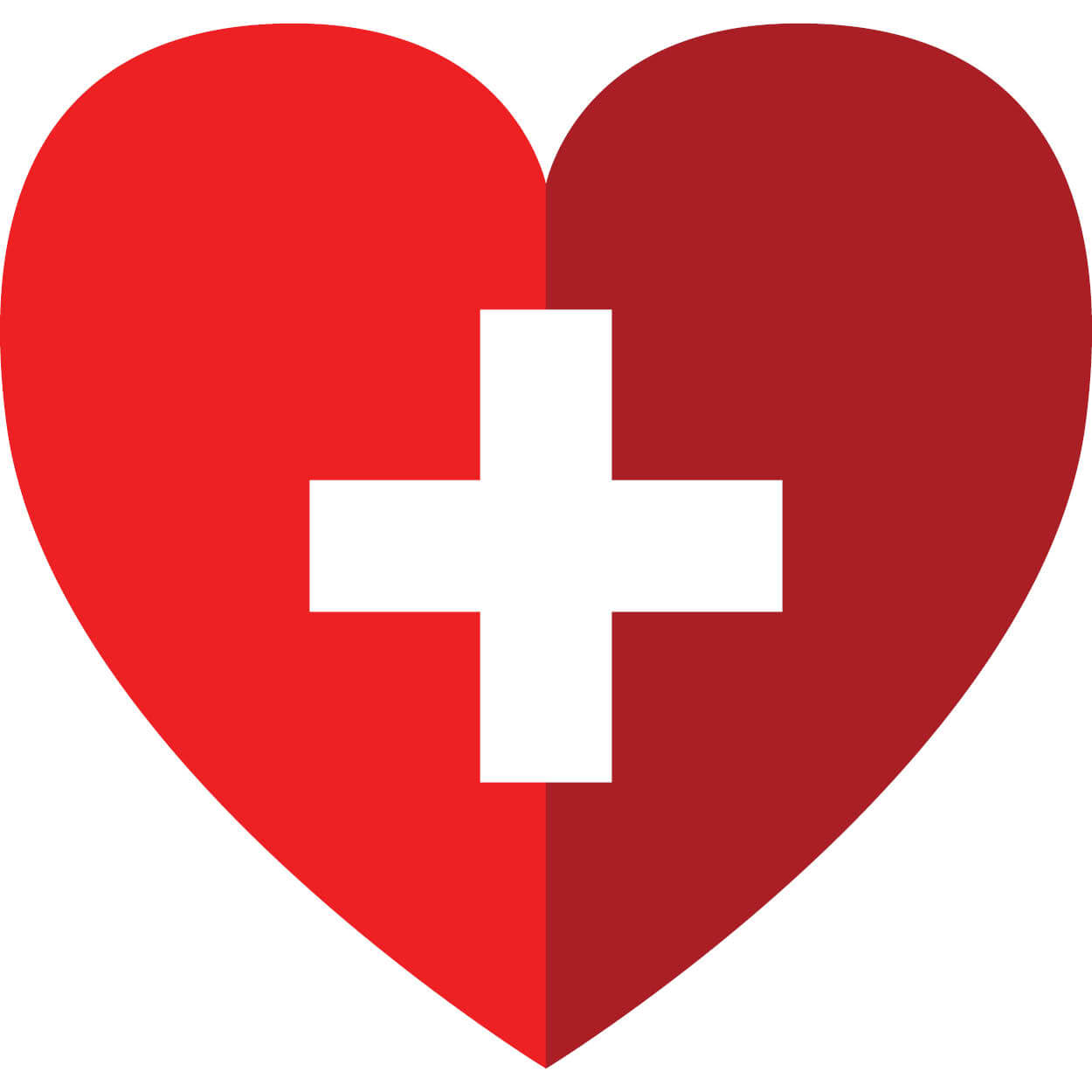 Financial assistance may be available to assist with your healthcare training as part of the Support for Communities grant. To determine if you're eligible, please connect with the contact based upon your county of residence:  
For Ashland, Bayfield, Burnett, Douglas, Price, Iron, Rusk, Sawyer, Taylor and Washburn counties, please contact Scott Schultz, Project Coordinator, sschultz@nwwib.com, 715.201.8493, www.nwwib.com/s2c
For Barron, Chippewa, Clark, Dunn, Eau Claire, Polk, Pepin and St. Croix, please contact Kari Dahl, Case Manager, kari.dahl@workforceresource.org, 877.711.9390 ext. 1421, www.workforceresource.org
Learn more about this opportunity here. 
Program Overview
The Advanced EMT program is for students who are seeking advanced skills and a higher level of challenge in an exciting field. Students will develop more enhanced emergency treatment skills including assessment skills and medication administration. Students will also perform a variety of patient assessments and skills including intravenous, intraosseous, intranasal, inhalation and intramuscular injections on real patients. Students will be expected to successfully complete the clinical course after obtaining a Training Center Training Permit. Students who successfully complete the program, with a program plan GPA of 2.0 or better, will be eligible to take the National Registry of EMT's cognitive and psychomotor examinations for Advanced Emergency Medical Technician (AEMT) level of certification. Prerequisite: 30-531-3 Emergency Medical Technician.
Program Outcomes
Advanced EMT graduates will be able to:
Prepare for incident response and EMS operations
Integrate pathophysiological principles and assessment findings to provide appropriate patient care
Demonstrate AEMT skills associated with established standards and procedures for a variety of patient encounters
Communicate effectively with others
Demonstrate professional behavior
Meet state competencies for AEMT certification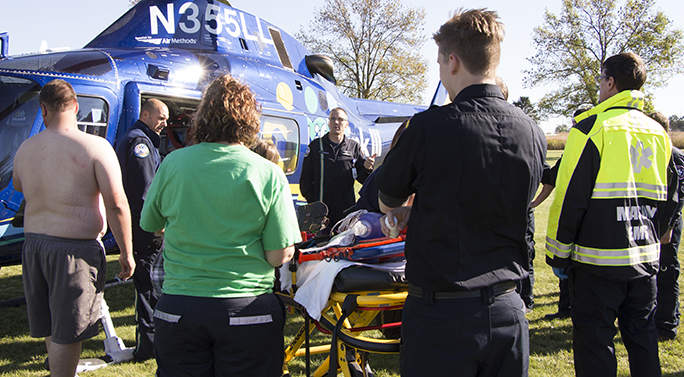 The program consists of classroom lectures, practical skills labs, laboratory simulations, and hospital and pre-hospital clinical experiences.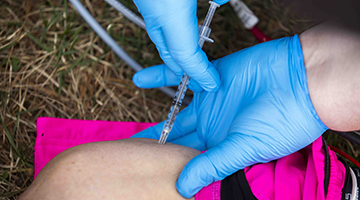 You'll implement the techniques in real-world scenarios and practice with your fellow classmates.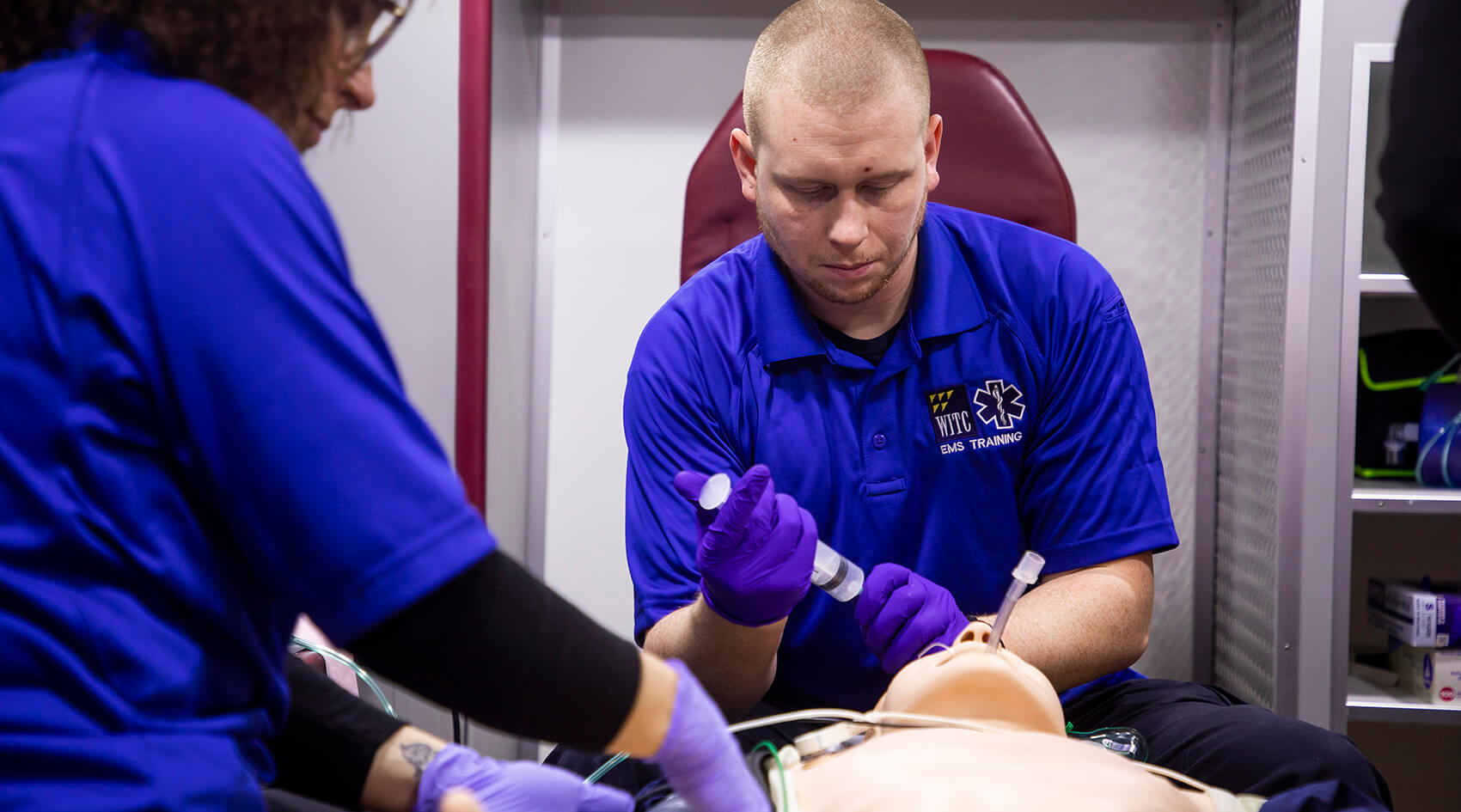 For your convenience, Northwood Tech can arrange to offer this diploma at a location near you.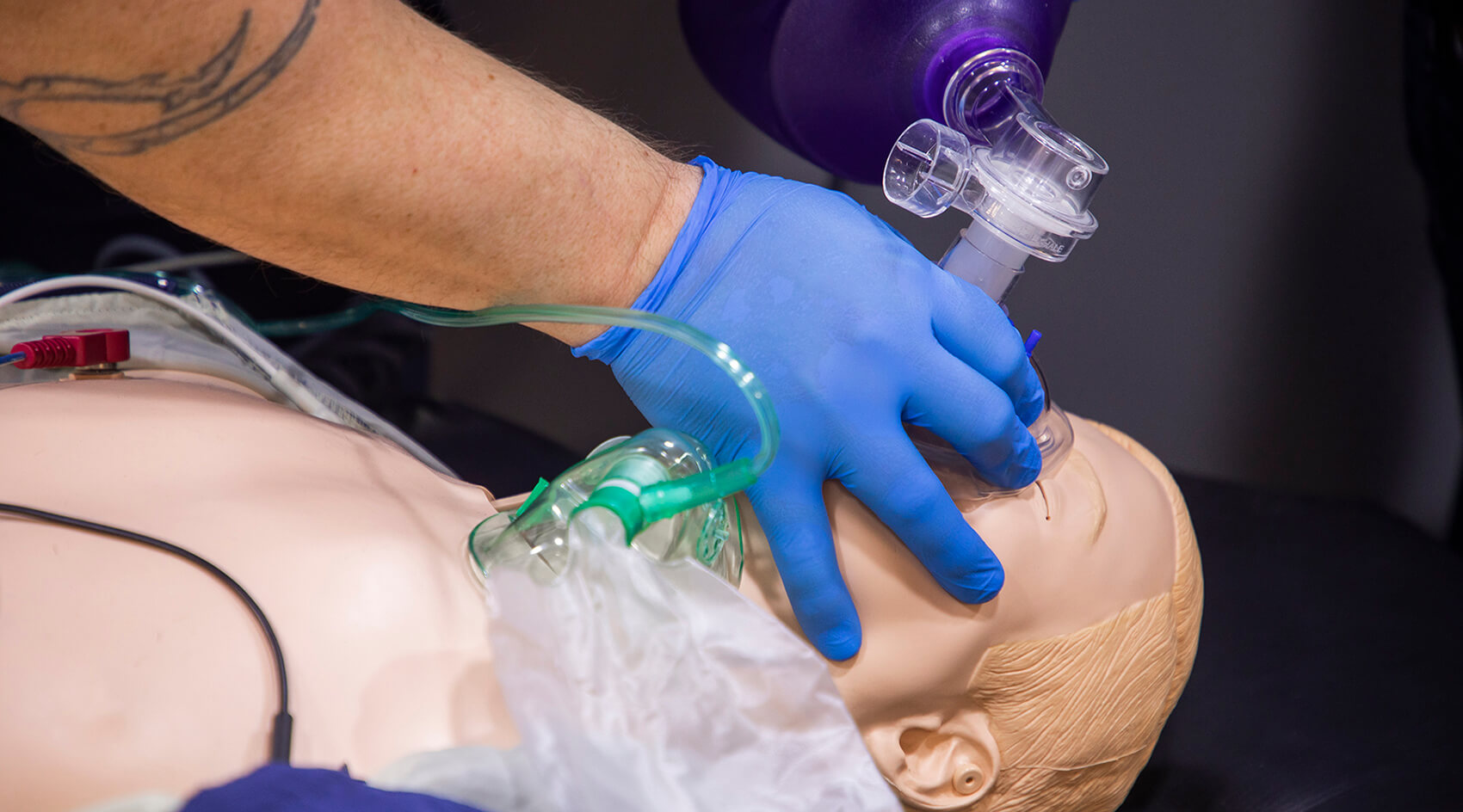 According to the Wisconsin Technical College System graduate survey, 100 percent of Advanced EMT graduates were employed within six months.
Academics
This 180-hour technical diploma is offered at the New Richmond and Rice Lake campuses. 
This program meets the educational requirements for licensure in Wisconsin, and it's approved by the Wisconsin EMS Unit follows the National Emergency Medical Services Educational Standards. 
This program builds on the EMT curriculum. Students learn advanced patient assessment, communication skills and beginning advanced life support interventions.
Advance your skills and increase your value after completing this short 180-hour technical diploma. 
Curriculum
The program is comprised of two courses. As a student, you will participate in a clinical experience as part of the training. 
The Advanced EMT course expands the role and skills of the EMT. Skills involved in obtaining intravenous and intraosseous access, intranasal, intramuscular and subcutaneous medication administration, and fluid therapy will be included. Student must hold a current Wisconsin EMT license. Extensive patient assessment knowledge and skills have been integrated throughout the curriculum, as well as enhanced critical decision making. This class meets the National Emergency Medical Services Educational Standards which qualifies students to certify with the National Registry of Emergency Medical Technicians. PREREQUISITE: Admission to the Advanced EMT program
Northwood Tech has a simple admission process that can be completed in one visit. Please see the details under the "Requirements and Application" section to get you started.
Tuition and Fees
Northwood Tech has a simple admission process for this program that can be completed in one step: simply fill out the application form. That's it!
Estimated Total Program Costs 2022-23*
Advanced EMT
4 Credits | Less than 1 year - 180 Hours
$670
---
*Tuition is an estimate and does not include any miscellaneous fees for various courses, tools, books, supplies or uniforms. Program book costs are in addition to tuition and fees and vary depending on course selection and where the books are purchased or rented. 
After the Northwood Tech Advanced EMT Program
Students who successfully complete the program, with a program plan GPA of 2.0 or better, will be eligible to take the National Registry of EMT's cognitive and psychomotor examinations for Advanced Emergency Medical Technician level of certification.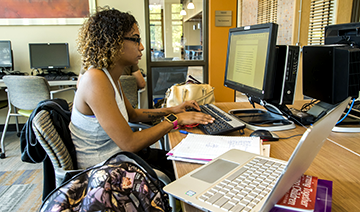 Transfer Options
Transfer your Northwood Tech credits to a four-year college in Wisconsin to obtain your bachelor's degree and beyond. 
Career Outlooks
Northwood Tech's graduates experience success. Learn more about the types of careers you can get after graduation.
Professional Licensure and/or Certification Information
Northwood Tech's Advanced EMT program is designed to prepare students to obtain the required licensure to be employed/practice in the state of Wisconsin. However, Northwood Tech has not made a determination whether this program meets the requirements for preparation, examinations, or licensure for other states. Students who may be seeking professional licensure or certification in states other than Wisconsin should contact the appropriate licensing board in that state to verify that the Northwood Tech program meets licensure or certification requirements.