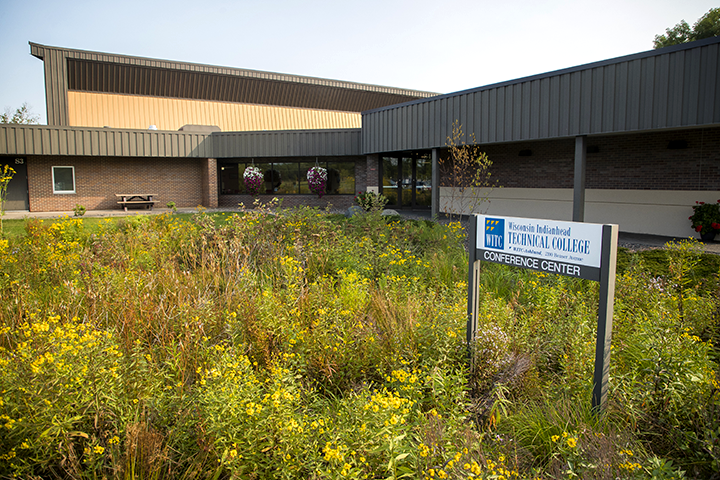 Located on the beautiful shores of Chequamegon Bay, Ashland is almost midway between Minnesota and Michigan state borders on US Highway 2. Ashland is served by a municipal airport. There are numerous restaurants and accommodations in every price range. The Ashland area provides recreational opportunities in every season – golfing, hiking and biking trails, camping, kayaking, boating, fishing, downhill and cross country skiing and snowmobiling. Ashland's historic downtown offers a glimpse of the past with colorful murals that adorn buildings. Shops and cafes are just minutes away. 
---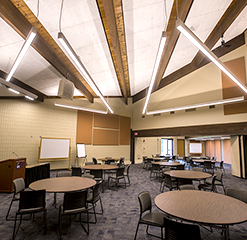 Conference Center
Ashland's Conference Center provides an ideal setting for conferences, seminars and training sessions for a variety of business and community groups.
Center facilities include both small and large-group meeting rooms with accommodations for up to 200 people.
State-of-the-art media and audio-visual equipment maximize training opportunities and meeting effectiveness. Refreshments, meals, and room set-up is coordinated by friendly conference center staff who strive to meet your training and meeting needs.
 
Regular Hours
Summer Hours
Administration
Monday–Thursday: 7:30 a.m.–7:00 p.m.

Monday: 7:30 a.m.–6:30 p.m.

Tuesday & Wednesday: 7:00 a.m.–5:00 p.m.

Thursday: 7:00 a.m.–4:30 p.m.

Friday: 7:30 a.m.–4:00 p.m.

Student Services

Monday–Thursday: 7:30 a.m.–7:00 p.m.

Tuesday–Thursday: 7:30 a.m.–4:30 p.m.

Friday: 7:30 a.m.–4:00 p.m.

Monday: 7:30 a.m.–6:30 p.m.

Tuesday & Wednesday: 7:00 a.m.–5:00 p.m.

Thursday: 7:00 a.m.–4:30 p.m.

Friday: 7:30 a.m.–4:00 p.m.

Food Stop
Monday–Friday: 10:00 a.m.–1:00 p.m.

Closed