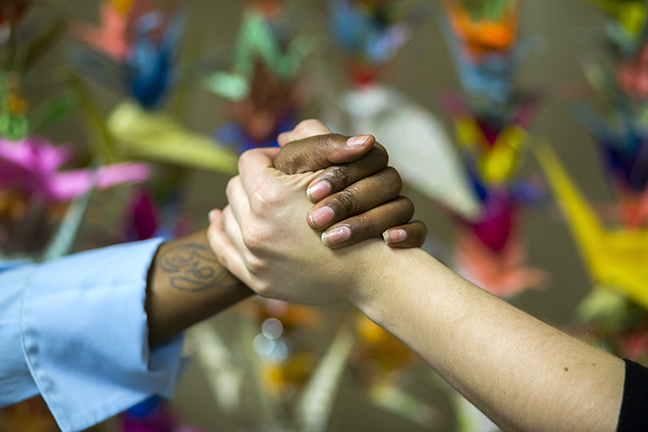 Human Services Associate
Associate Degree
60 Credits | 2 Years
Financial Aid-Eligible
Ashland, New Richmond, Rice Lake, Superior
Hybrid instruction
Career Cluster: Human Services
The Human Service Associate program prepares you to provide information, support, care and advocacy within the helping profession. Acquire the knowledge and skills needed to assist in areas such as social work, substance abuse counseling, case management and advocacy. Choose from a multitude of career options in a variety of community-based settings.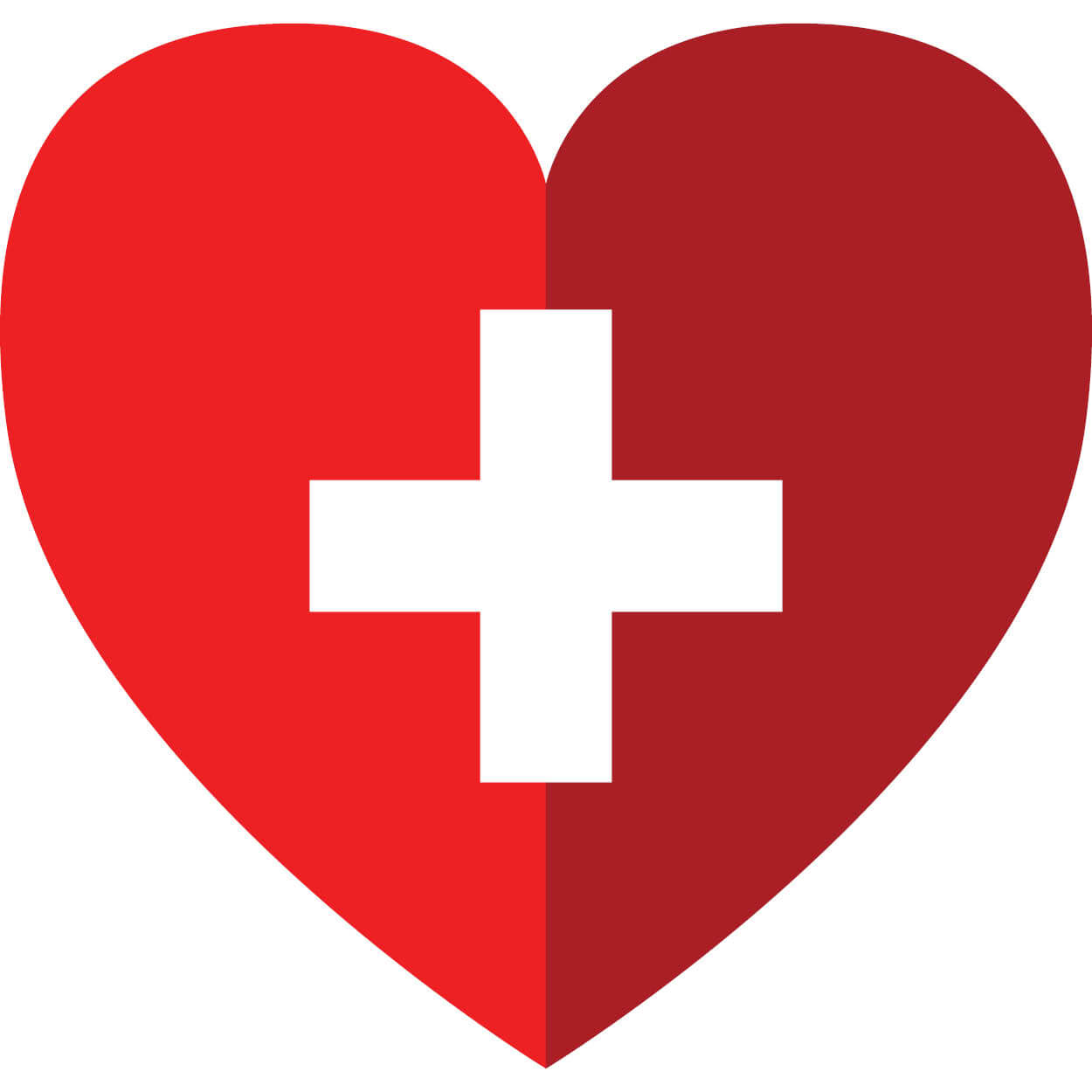 Financial assistance may be available to assist with your healthcare training as part of the Support for Communities grant. To determine if you're eligible, please connect with the contact based upon your county of residence:  
For Ashland, Bayfield, Burnett, Douglas, Price, Iron, Rusk, Sawyer, Taylor and Washburn counties, please contact Scott Schultz, Project Coordinator, sschultz@nwwib.com, 715.201.8493, www.nwwib.com/s2c
For Barron, Chippewa, Clark, Dunn, Eau Claire, Polk, Pepin and St. Croix, please contact Kari Dahl, Case Manager, kari.dahl@workforceresource.org, 877.711.9390 ext. 1421, www.workforceresource.org
Learn more about this opportunity here. 
Program Overview
In this program, you will acquire the skills needed to support people of diverse racial, ethnic and cultural backgrounds. Work within county human services agencies, community-based organizations, residential treatment programs, schools, inpatient facilities and other settings that help people in need. Assist a variety of populations including youth, families, elders and persons with disabilities. You can choose from multiple careers focused on substance abuse counseling, domestic and family violence, community development, prevention and criminal justice. Once you complete the program, you will have successfully met the required 360 hours of approved specialized education in substance use disorder counseling in accordance with the Wisconsin Department of Safety and Professional Services, added to the Wisconsin Community-Based Residential Facility (CBRF) Employee Registry. 
Program Outcomes
Human Services Associate graduates will be able to:
Model a commitment to cultural competence
Uphold the ethical standards and values for human service professionals
Demonstrate professionalism
Utilize community resources
Apply human services interventions and best practices
Cultivate professional relationships
Explore the Human Services field through counseling simulations, community-based observation and field experiences within area organizations and agencies.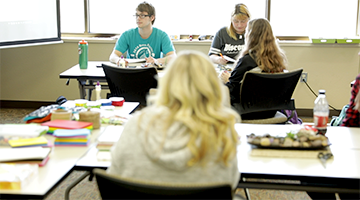 Follow your calling and transform yourself.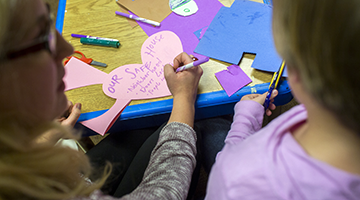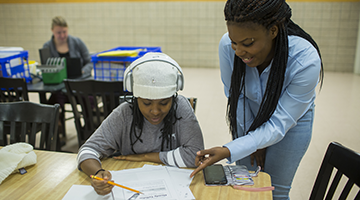 Academics
Full program course offerings are now available at Ashland, New Richmond, Rice Lake and Superior. Take courses via hybrid instruction.
Full program course offerings are available at the Ashland, New Richmond, Rice Lake and Superior campus locations. Take classes via hybrid instruction.
You'll develop community connections with courses that immerse you in the community. Engage in 300+ hours of supervised community-based fieldwork, network with human service professionals and participate in service-focused activities.
Career-Enhancing Credentials
Graduates will meet the educational requirements for Wisconsin's Substance Abuse Counselor certification, will be added to Wisconsin's Community-Based Residential Facility (CBRF) Employee Registry.
Curriculum
Coursework addresses the scope, values, and principles of the human services profession. Emphasis is placed on ethical practice, professionalism, individual, group and family counseling/casework and substance abuse assessment and treatment. Learned knowledge and skills will be applied through counseling simulations, community-based observation and field experiences within area organizations and agencies
Students gain a basic understanding of the use and abuse of alcohol and other drugs. Emphasis is on historical and social perspectives of drug use, trends of use, and legal and social responses to problematic alcohol and illicit drug use. Additionally, this course provides an accurate description of the effects of psychoactive drugs, identifies methods of substance abuse treatment, and introduces the student to local treatment services.
This course provides an introduction to case management theory, models, and techniques, along with the management and coordination of case records. Key components include intake assessment, creating a plan of service, coordinating care, referral techniques, client self-determination, and ethical issues.
An introduction to theory and practice of group dynamics and processes are covered in this course. Knowledge areas include ethical considerations, effective group leadership, and stages of group development. Learners will record and critique practice group sessions, function as group members, and demonstrate effective group facilitation skills. COREQUISITE: 10520102 Interviewing.
Human Services Associate is Part of a Career Pathway
As a Human Services Associate student at Northwood Tech, you can earn credentials each step of the way.

* Career qualifications vary based on licensure application, examination and supervised practice/employment hours as specified and approved by the Wisconsin Department of Safety and Professional Services.
You could take this first and get a credential.
2 Credits / 1 Course / 1 Semester Part Time
Potential Careers
CBRF Caregiver program graduates will be well prepared to use their knowledge, skills and abilities in a variety of positions in diverse CBRF settings, such as: Assisted Living, Memory Care, Group Homes, Transitional Housing
27 credits/1 Year Full Time
Potential Careers
Substance Abuse Counselor - in training, Assessment Counselor, Intake Counselor, Substance Abuse Counselor
This is the program you're looking at.
60 Credits / 2 Years Full Time
Potential Careers
Case Worker, Community Outreach/Support Worker, Income Maintenance Worker, Human Services / Information and Referral Specialist, Substance Abuse Counselor (with specialized field experience), Intake Worker, Prevention Worker, Residential Manager
Transfer your credits to obtain your bachelor's degree.
UW-Eau Claire | UW-Stout | UW-Superior | UW-Whitewater | Bellevue University | Concordia University Wisconsin | Franklin University | Lakeland University | Milwaukee School of Engineering (MSOE) | The College of St. Scholastica
Northwood Tech has a simple admission process that can be completed in one visit. Please see the details under the "Requirements and Application" section to get you started.
Tuition and Fees
Northwood Tech breaks down the cost of education, so you'll have a good idea of how much your education will cost.
Financial Aid
Financial aid is available to help you pay for your education. It can come in the form of grants, loans, federal work study, military and veterans benefits, division of vocational rehabilitation benefits and scholarships. 
Estimated Total Program Costs 2022-23*
Human Services Associate
60 Credits | 2 Years
$9,598
---
*Tuition is an estimate and does not include any miscellaneous fees for various courses, tools, books, supplies or uniforms. Program book costs are in addition to tuition and fees and vary depending on course selection and where the books are purchased or rented. 
After the Northwood Tech Human Services Associate Program
Upon completion of the program, you will obtain technical diplomas in Community-Based Residential Facility (CBRF) Caregiver and Substance Abuse Counselor Education, and an associate degree in Human Services Associate.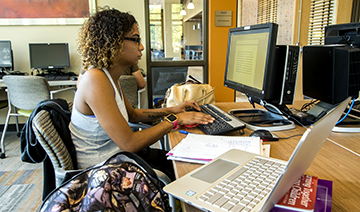 Transfer Options
Transfer your Northwood Tech credits to a four-year college in Wisconsin to obtain your bachelor's degree and beyond. 
Career Outlooks
Northwood Tech's graduates experience success. Learn more about the types of careers you can get after graduation.
Professional Licensure and/or Certification Information
Northwood Tech's Human Services Associate program is designed to  meet the State of Wisconsin's licensing criteria.  However, Northwood Tech has not made a determination whether this program meets licensure requirements in states other than Wisconsin. Students who may be seeking professional licensure or certification in states other than Wisconsin should contact the appropriate licensing board in the state to verify that the Northwood Tech program meets licensure or certification requirements.