Northwood Tech's Student Services will be there for you throughout your entire education for all your needs.
SPECIAL NOTE: Student Services at Ashland are available during the hours of 8:00 a.m. to 4:30 p.m., Monday-Thursday and 8:00 a.m. to 4:00 p.m. on Fridays. Please call the main number for assistance with accessing services virtually or to make an appointment to visit campus if needed.  Current and future students are also welcome to call or email student services staff directly for assistance. 
Advising and Counseling
Northwood Tech offers advising and counseling to help you achieve your goals. Northwood Tech advisors and counselors can assist you with personal, academic and professional needs.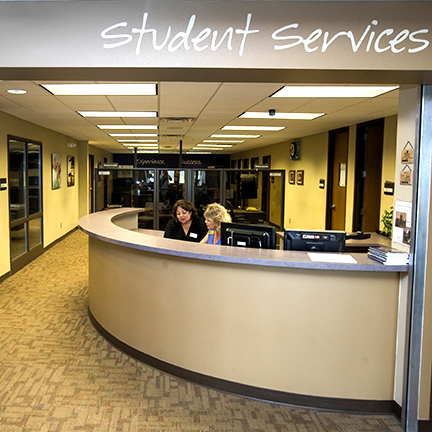 Admissions Advisors
Admissions Advisors are available to guide you through the process to become a student at Northwood Tech! They'll likely be one of your first points of contact to help get you on the right track to meet your goals. 
Fall & Spring Hours
Monday
8 .a.m. - 4 p.m.
Tuesday
8 .a.m. - 4 p.m.
Wednesday
8 .a.m. - 4 p.m.
Thursday
8 .a.m. - 4 p.m.
Friday
8 .a.m. - 4 p.m.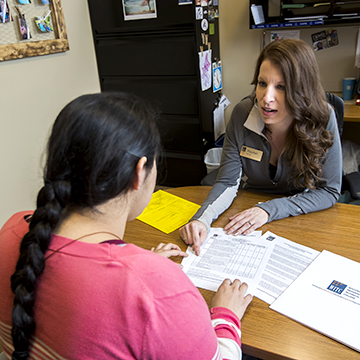 Counseling
The counseling services at Northwood Tech encompass personal, academic and career counseling. Northwood Tech counselors have many years of experience and hold master's degrees in counseling. They provide professional services to empower you and to maximize your potential for educational and occupational success. They are available to assist you throughout your college experience. 
Email Scott Leonard   715.685.3033
Fall & Spring Hours
Monday
8 a.m. - 6:30 p.m.
Tuesday
8 a.m. - 4 p.m.
Wednesday
Closed
Thursday
8 a.m. - 4 p.m.
Friday
Availability varies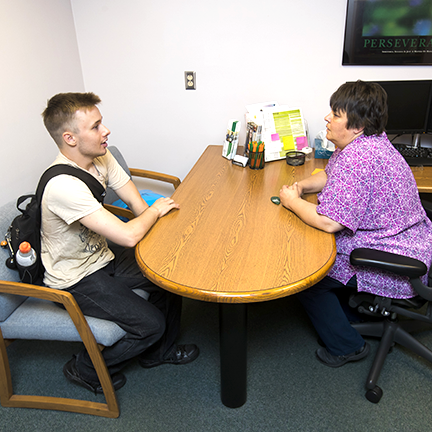 Financial Aid
Northwood Tech's Financial Aid Advisors are available to help you plan for paying for your education. They'll assist in navigating the Free Application for Federal Student Aid (FAFSA) process, implementing a payment plan, applying for scholarships and more. As experts in this field, they're also available to give advice and recommendations on what the best plan for you might be. 
Fall & Spring Hours
Monday
7:30 a.m.–3:30 p.m.
Tuesday
7:30 a.m.–3:30 p.m.
Wednesday
7:30 a.m.–3:30 p.m.
Thursday
7:30 a.m.–3:30 p.m.
Friday
7:30 a.m.–3:30 p.m.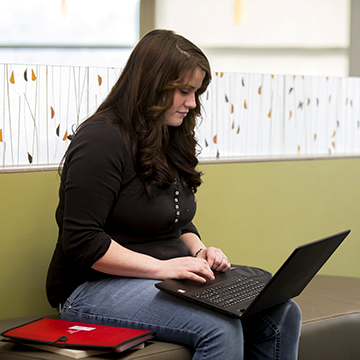 Career Planning
Every person's career follows a different path. The staff at Northwood Tech will work to guide you down the path that will lead to the program or career that is most appropriate for you. This path is guided by your past experiences and decisions you made throughout your life. Northwood Tech offers three options to begin the career exploration journey: career assessment, career exploration and career guidance.
Fall & Spring Hours
Monday
8 .a.m. - 4 p.m.
Tuesday
8 .a.m. - 4 p.m.
Wednesday
8 .a.m. - 4 p.m.
Thursday
8 .a.m. - 4 p.m.
Friday
8 .a.m. - 4 p.m.
Support Services
Northwood Tech's Support Service staff cares about you and wants to make your academic experience at Northwood Tech one that you'll look back on with fondness. That's why the college provides a variety of support services and resources that are available to you when you need them. 
Learning Technology Center 
Learning Technology Centers are located at each campus in the Innovative Teaching and Learning Center. 
You will be exposed to technology throughout your college experience and the Learning Technology Center staff are available to provide hands-on support. You will have access to a computer lab that has all the software necessary to be a successful student at Northwood Tech, as well as printers, copiers and scanners. 
Hours
Mondays
7:30 a.m.–4:00 p.m.
Tuesdays
7:30 a.m.–4:00 p.m.
Wednesdays
7:30 a.m.–4:00 p.m.
Thursdays
7:30 a.m.–4:00 p.m.
Fridays
8:00 a.m.–2:00 p.m.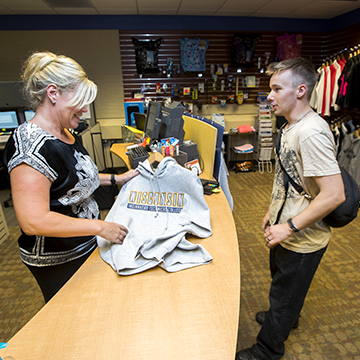 Bookstore
Whether you are looking for Northwood Tech apparel, textbooks, school supplies, tools or gift cards, the Northwood Tech bookstore has it all waiting for you. The full-service bookstore carries all of the materials you will need for a successful college experience. If you visit the bookstore online, you can view and purchase your books and get textbook cost comparisons. You will also find information on how to sell back your books when you are done with them. 
Hours
Mondays
8:30 a.m.–4:00 p.m.
Tuesdays
8:30 a.m.–4:00 p.m.
Wednesdays
8:30 a.m.–4:00 p.m.
Thursdays
8:30 a.m.–4:00 p.m.
Fridays
Closed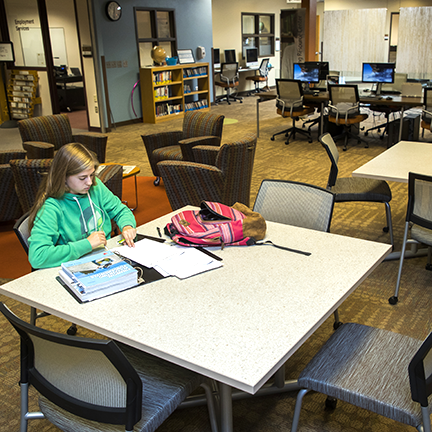 Library
The Library is located in the Innovative Teaching and Learning Center and is available to help you with all of your information resources needs during your educational career.
Trained staff are onsite to help you find the information you are looking for and help you bring that information into your work. Stop into the Library for access to computers, printers, scanners, books, journals, newspapers, and research help.
Available online, you can access Northwood Tech's library catalog, journal databases, eBooks, streaming videos, and check out our FAQ for 24/7 support on the website.
Email Rebecca Houle - 715.685.3043
Email Spencer Taves - 715.685.3091
Hours
Mondays
7:30 .a.m. - 7:00 p.m.
Tuesdays
7:30 .a.m. - 7:00 p.m.
Wednesdays
7:30 .a.m. - 7:00 p.m.
Thursdays
7:30 .a.m. - 7:00 p.m.
Fridays
7:30 .a.m. - 4:00 p.m.
Academic Support Center
The Academic Support Center is available to help you reach your career goals and achieve academic success. Resources and materials are matched to each student based on skill levels as you progress toward your goals. The Academic Support Centers can help you with: 
Preparation to earn your GED/HSED
Completing an English Language Learner program
Assistance to achieve college admission
Peer Tutoring
Setting you up for a successful education with the Success Strategies course
Call 715.682.4591 and the extension. 
Email Lisa Fiorio-Martinsen  715.685.3023
Email Jennifer Olson  715.319.7268
Email Academic Coach Terri Perry  715.319.7271
Hours
Staff Available
Monday-Thursday
8:00 a.m. - 4:30 p.m.
Friday
7:30 a.m. - 3:00 p.m.
Instructor Available
Monday & Wednesday
8:30 a.m. - 3:30 p.m.
Tuesday & Thursday
8:30 a.m. - 2:30 p.m.
Health and Wellness
Healthier students are better learners. Your mental, physical and emotional state can influence your energy levels, overall health and well being more than you may realize. Health and Wellness services are provided on campus for free or at a minimal cost. Services provided to registered students range from Basic First Aid, influenza vaccinations and Mantoux Testing to alcohol, depression and diabetes screenings. The Health and Wellness services also provide social wellness activities and coordinate with local healthcare and county agencies to provide additional services to benefit your well being.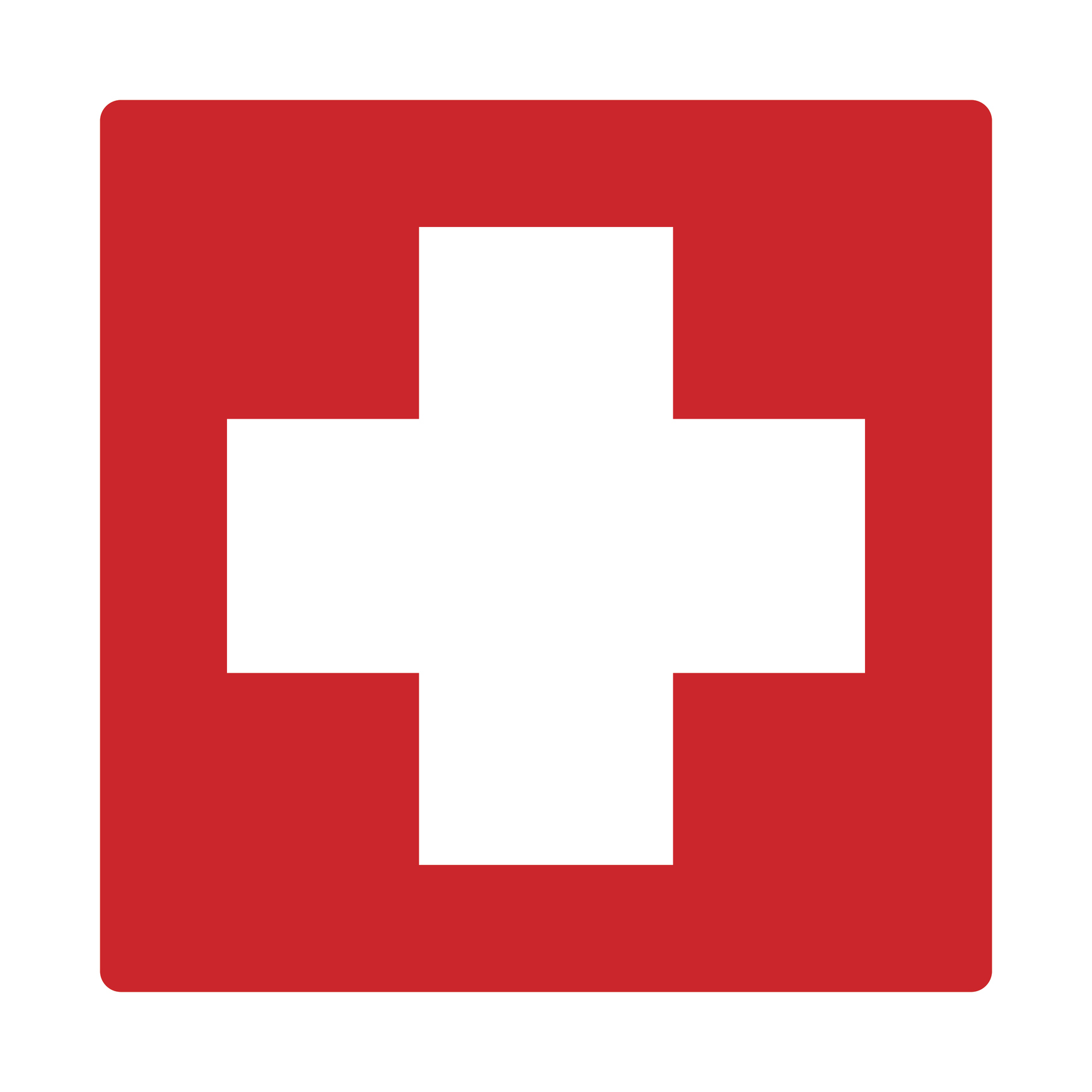 On-Campus Health Services
The Ashland College Health Services are staffed by a registered nurse who provides the highest quality service to you when you need it most. Health Services collaborates with courses to further enhance your learning. 
Hours
Vary by week
Please call, or you can check office door (room 220) for posted hours.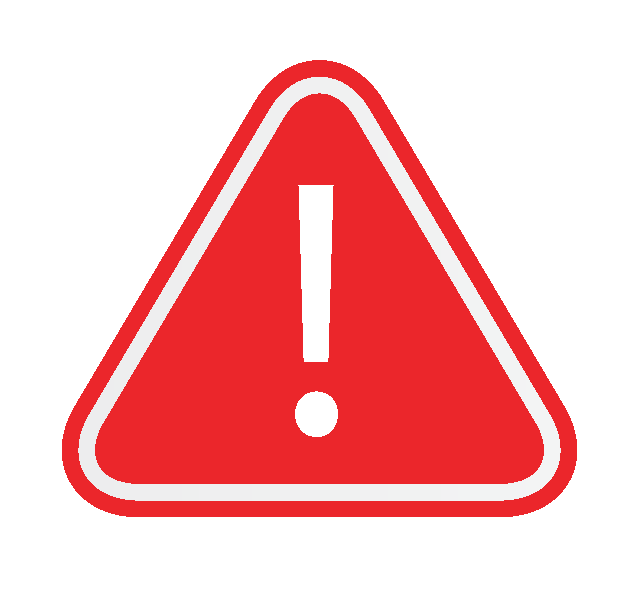 Safety and Security
Northwood Tech's goal is to provide a safe and welcoming environment for everyone who is learning and working here. The Northwood Tech Safety Committee encourages you to become familiar with Northwood Tech's safety policies and procedures. 
Accommodations
Reasonable accommodations for persons with disabilities will be made to ensure access to academic programs, activities, services and employment in accordance with Section 504 of the Rehabilitation Act of 1973 and the Americans with Disabilities Act (ADA), Amendments Act of 2008 (ADAA). 
Northwood Tech provides confidential, student centered-planning to help ensure educational success. It is your right to request services to assist in your educational experience. 
Email Accommodation Specialist