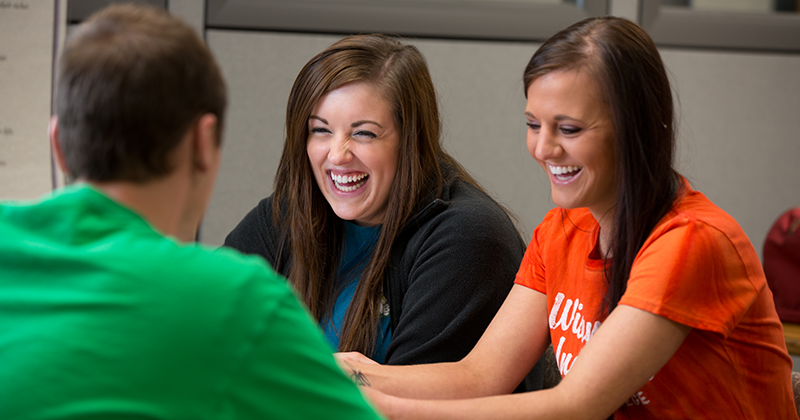 Free Money for College
Grants are a great option as you don't have to pay back the money you get when you're done with college.  Browse the options below of what types of grants are available and to determine whether you're eligible.

Federal Pell Grant
Federal grant based on financial need as determined by the FAFSA. Follow the steps for completing you FAFSA.

Wisconsin Higher Education Grant
Provides a minimum of $250 grant assistance for a maximum of 10 semesters. To be eligible for a WHEG award, you must be a Wisconsin resident, have financial need not met by other grants and be enrolled at least half-time in a Wisconsin public school.

Talent Incentive Program (TIP) Grant
The Wisconsin Educational Opportunity Program (WEOP) provides additional grant money for students enrolled in WEOP who demonstrate special financial need or unusual family circumstances. This grant is designed to aid the non-traditional or less advantaged student.
Awards up to $2,000 to first-year college or technical school students. Grants are renewable up to four consecutive years if the student remains in good academic standing.

Northwood Tech offers a limited number of TIP Grants, but students can apply separately for a TIP Grant by contacting the following offices.

Wisconsin Educational Opportunity Program
Norwest Bank
204 E. Grand Avenue, 5th Floor
Eau Claire, WI 54701
715.836.3171

Wisconsin Educational Opportunity Program
620 Beaser Avenue
Ashland, WI 54806
715.682.7975 or 7977

American Indian Assistance Programs
Grants up to $1,100 per academic year, based on financial need, are available to resident students who can be certified to be of at least 25 percent or more American Indian blood.

Additional matching funds are available to most Indian students through the Federal Bureau of Indian Affairs. To apply, contact your Tribal Education Office for an Indian Scholarship Application and complete the FAFSA. If you are unsure who to contact, call or write the Bureau of Indian Affairs for assistance at: 

Department of the Interior
Bureau of Indian Affairs
Midwest Region Office
Whipple Federal Building
1 Federal Drive, Room 550
Ft. Snelling, MN 55111-4007
Office 612.713.4400  FAX 612.713.4401

Minority Grant
This is a state-sponsored grant program available only to students who are members of one of the following minority groups: Black, Hispanic, American Indian, South East Asians from Vietnam, Cambodia and Laos. Students must be U.S. citizens and Wisconsin residents entering their second year of school. Minority grants are awarded to the students based on financial need. To apply, students must complete the FAFSA.

Visually and Hearing Impaired Grant
Provides grants up to $1,800 for Wisconsin residents who are deaf, hard of hearing or visually handicapped and demonstrate financial need.
Applications can be obtained from local Division of Vocational Rehabilitation Office or the Wisconsin Higher Education Aids Board, P.O. Box 7885, Madison, WI 53707.
Request a Visual and Hearing Impaired Grant:
Division of Vocational Rehabilitation