Northwood Tech is monitoring the updates and guidance of the federal Centers for Disease Control and Prevention (CDC) and other public health officials regarding the Novel Coronavirus (COVID-19). As a precautionary measure, we are choosing to cancel and/or postpone certain upcoming events. Be sure to check this page frequently regarding the status of any event. For more information on collegewide events, FAQs, and more visit here.
Life & Leisure Courses: For the Joy of Learning
Research shows there are many benefits to lifelong learning. As you learn new information or a skill, you're also meeting new people and exploring new ideas. Topics include:
Arts
Computers & Technology
Do It Yourself
Healthy Living
Home & Leisure
Lifelong Learning
Safety & Driver Training
For current course offerings, check out the Continuing Education Life & Leisure catalog or search online!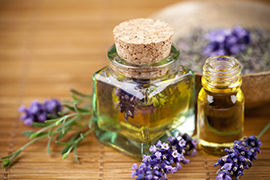 Learn about herbal and holistic options, including essential oils, that enhance wellness and balance in our lives.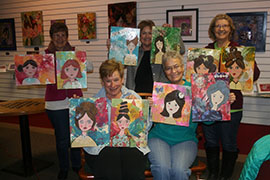 Discover your artistic talents with drawing, painting, and other hand and fiber art craft classes.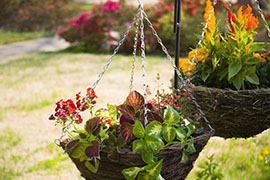 Explore the outdoors with classes in gardening, animals, mushrooms, hiking and more .
Continuing Education Course Supply Lists
Taking a class soon? Want to know what to bring? Check below for the course, location and supply list links to find out.
Pen and Ink Landscapes

Location: Online Live, Mondays, Feb 28 -  Mar 14 | 3 - 4:30 p.m.
Instructor: Diana Randolph
Class number: 25517
Materials: Please have these ready prior to the sessions:

A number 2 pencil or equivalent artist's HB drawing pencil, eraser, and pencil sharpener.
Two odorless, ultra-thin black permanent drawing pens such as Pigma Micron (that will not bleed on paper).
Paper towels
A 12-inch ruler
Heavy, smooth all-purpose sketchbook paper cut or measured to 5 x 7 inches or 6 x 9 inches. (The smooth side of mat board or illustration board may also be used).
Your own landscape photos
Additional supplies for the third session:
A set of watercolor paints (any type)
A large, flat brush for wetting the paper
A cup of water
A couple of different sizes of round watercolor brushes
Newspaper to cover you workspace.
 

If you have any questions, please contact Diana Randolph, the instructor, at oiabms@cheqnet.net

 

Pastel Painting: Land, Sky, and Water

Location: Online Live, Thursdays, Apr 14 -  Apr 28 | 3 - 4:30 p.m.
Instructor: Diana Randolph
Class number: 25518
Materials: Please have these ready prior to the sessions:

Three separate photos of land, sky, and water A table easel or a heavy box to lean your drawing board against if working upright A drawing board (smooth Masonite, several inches larger than your paper size).
Any size set of dry pastels (A professional full set of hard 96 Nu-pastels is ideal).
Other optional types include: pastel pencils, Rembrandt (medium), and Sennelier (soft) A number 2 pencil or three gray-tone brush markers (light, medium and
dark) for making value study sketch
Pen and notebook for taking notes
Beige masking tape
Paper towels
Newspaper to cover your workspace
Paint smock (optional)
Pair of protective gloves (nitrile or latex) Any type of pastel paper cut to sizes 5 x 7 or 6 x 9 inches such as:
Canson Mi-Teintes, La Carte, U-Art sanded, or suede mat board (color toned paper works nicely) Optional items for staining/creating an under painting on beige sanded pastel paper:
Odorless paint thinner and a small flat brush; or a pan of watercolors, cup of water and different sizes watercolor brushes.

If you have any questions please contact the instructor, Diana Randolph, at oiabms@cheqnet.net.