Machine Tooling Technics
Technical Diploma
54 Credits | 2 Years
Financial Aid-Eligible
New Richmond
Career Cluster: Manufacturing
Machining is a well-paid highly skilled job. Being a Machinist can lead to many different paths in industry. Machinists are in high demand. 
Program Overview
The Machine Tooling Technics program emphasizes mold and toolmaking for the plastic injection molding industry including using computerized machining equipment. You will use basic machining skills along with math and print reading. You will gain skills in precision measurement, metallurgical processes, in-depth programming, operation on CNC milling machines and lathes, theory courses in toolmaking and CAD/CAM operation. 
Program Outcomes
Machine Tooling Technics graduates will be able to:
Apply basic safety practices in the machine shop
Interpret industrial/engineering drawings
Apply precision measuring methods to part inspection
Perform basic machine tool equipment set up and operation
Perform programming, set up, and operation of CNC machine tools
Perform tool, die, and/or mold operations
Being able to program CNC equipment as well as learning programs such as SolidWorks and Master Cam will make you a sought after employment candidate for area employers.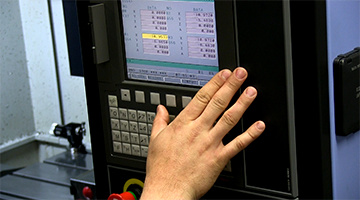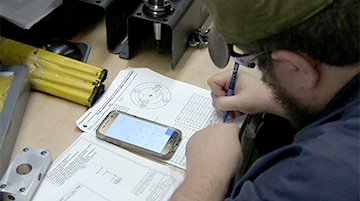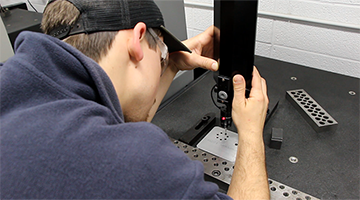 Academics
Machine Tooling Technics is offered on the New Richmond campus. Classes are On Site.   
The Machine Tooling Technics two-year technical diploma includes two embedded technical diploma options. After the first year, you will earn an Entry Level Machining Diploma. After the third semester, you will earn a Multi-Axis CNC Milling Diploma. 
The majority of the laboratory projects are hands on. For example, you will learn to physically produce a part from a blue print. 
As a Machine Tooling Technics student at Northwood Tech, you will have access to instructors with years of machining experience in a variety of industries. 
Curriculum
Program-specific courses include, Theory for Machine Shop, Materials for Machine Tooling Technics, Print Reading for Machine Trades, CAD Basics using SolidWorks, CAD/CAM Demo using Mastercam.  
This lab-based course will provide instruction in shop safety, measuring, print reading, and basic setup and operation of saws, mills, and lathes.
This introductory course prepares students for using Computer-Aided Machining (CAM) software to create CNC machining programs. This CAM instruction utilizes Mastercam software that is capable of creating 2D and 3D wire drawings, from which toolpaths to machine part features can be generated. Students will complete a variety of exercises before working on 2D machining projects. Students will create complete CNC process projects including drawings, toolpaths, CNC code, and all setup sheets and diagrams. These projects will be shop ready for machining. PREREQUISITE: 32420338 CAD Basics.
Machine Tooling Technics is Part of a Career Pathway
As a Machine Tooling Technics student at Northwood Tech, you can earn credentials each step of the way. 
This technical diploma is embedded in the Machine Tooling Technics program.
Entry Level Machining
27 Credits / 1 Year Full Time
Potential Careers
Machine Operator, Machine Repair Person, Machinist, Maintenance Machinist, Production Machinist, Set-Up Machinist
Multi-Axis CNC Milling
14 Credits / 1 Semester Full Time
Potential Careers
CNC Machinist, Programmer
This is the program you're looking at.
54 Credits / 2 Years Full Time
Potential Careers
Tool and Die Mold Maker, Machinist Apprentice, Machine Operator, CNC Machinist, Setup Person, Programmer, Maintenance Machinist
Continue your education to earn your bachelor's degree.
Northwood Tech has an easy admission process that can be completed in one visit. Please see the details under the "Requirements and Application" section to get started.
Tuition and Fees
Northwood Tech breaks down the cost of education, so you'll have a good idea of how much your education will cost.
Financial Aid
Financial aid is available to help you pay for your education. It can come in the form of grants, loans, federal work-study, military and veterans benefits, division of vocational rehabilitation benefits, and scholarships. 
Estimated Total Program Costs 2023-24*
Machine Tooling Technics
54 Credits | 2 Years
$10,070
$2,350 for tools, supplies and uniforms
---
*Tuition is an estimate and does not include any miscellaneous fees for various courses, tools, books, supplies or uniforms. Program book costs are in addition to tuition and fees and vary depending on course selection and where the books are purchased or rented. 
After the Northwood Tech Machine Tooling Technics Program
Upon completion of the program, you will earn technical diplomas in Entry Level Machining, Multi-Axis CNC Milling, and Machine Tooling Technics.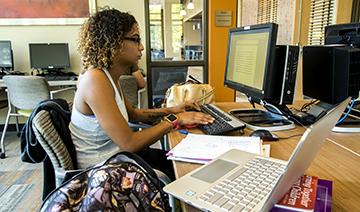 Transfer Center
Transfer your Northwood Tech credits to a four-year college to earn your bachelor's degree and beyond. 
Career Outlooks
Northwood Tech's graduates experience success. Learn more about the types of careers you can get after graduation.