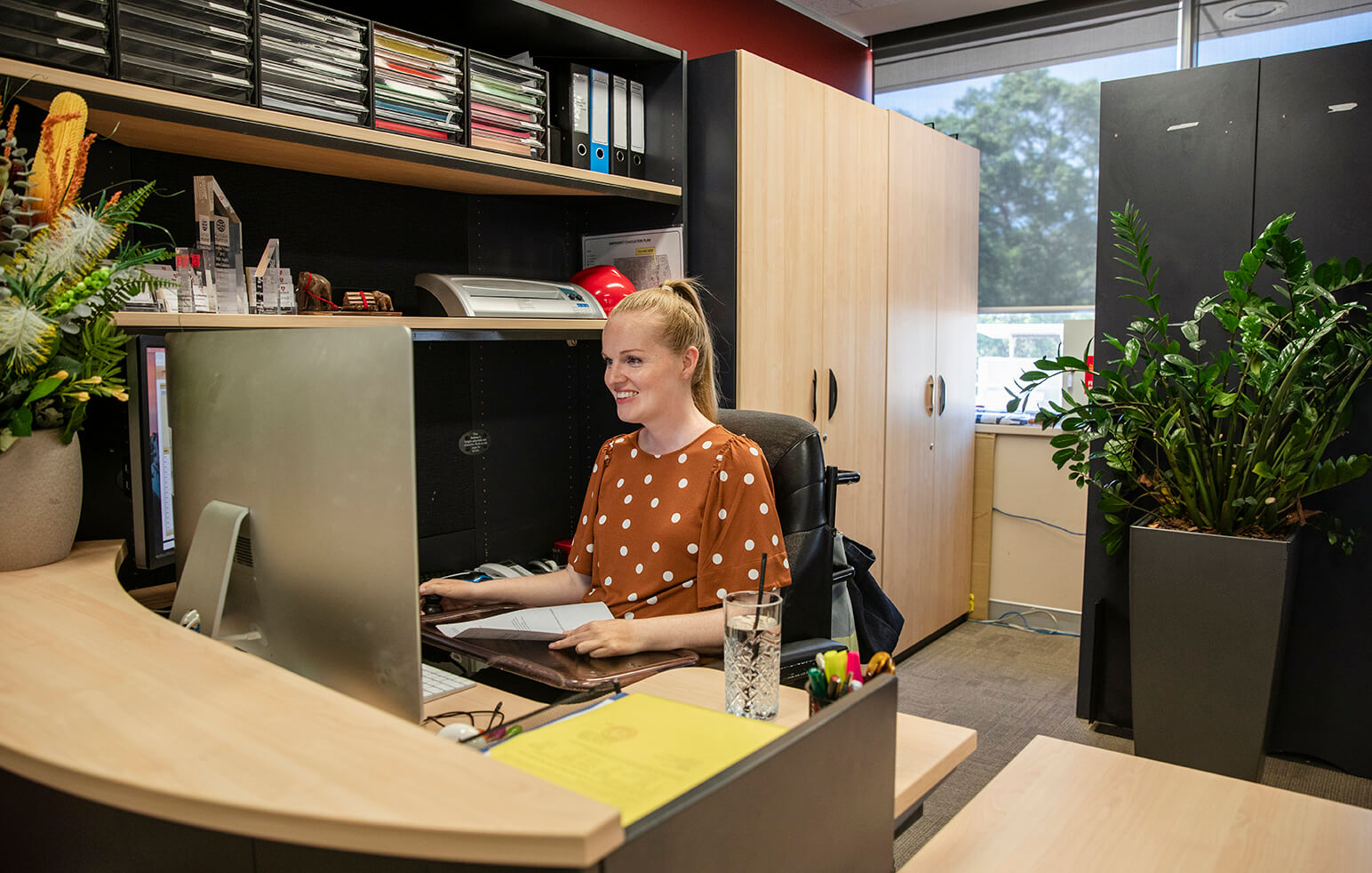 Administrative Coordinator
Associate Degree
60 Credits | 2 Years
Online Program 
Financial Aid-Eligible
Ashland*, New Richmond*, Rice Lake*, Superior*, Online
Outreach Centers: Balsam Lake*, Hayward*, Ladysmith*
*Combination of Online, Your Choice or On Site instruction. Select courses are available at the Northwood Tech Outreach Centers. Please contact your local campus for specifics.
Career Cluster: Business Management
This program will be modified for the 2024-2025 academic year pending advisory committee and WTCS approval. Please contact an Admissions Advisor if interested or have questions.
The Administrative Coordinator program prepares you to be successful in a variety of industries: health, education, business, for-profit, non-profit, industry and more. You will develop your software/hardware knowledge, administrative/organizational skills and interpersonal communications in order to provide top-notch administrative support in your organization. 
Program Overview
The Administrative Coordinator program will prepare you with cutting-edge skills in virtual assisting, event planning, organizing, and scheduling. As a graduate, you will have the competency to coordinate a modern office environment while supporting managers, executives, and teams. You will be equipped with the skills to manage projects, troubleshoot technology, provide exceptional customer service, and craft professional business communication. With this degree, typical career opportunities for grads could include, executive assistant, administrative coordinator, administrative professional, office manager or virtual assistant. This foundation prepares you for many career opportunities and gives you transferable credits to continue your education. 
Program Outcomes
Employers will expect Administrative Coordinator graduates to be able to:
Demonstrate effective workplace communications
Apply technology skills to business and administrative tasks
Perform routine administrative procedures
Manage administrative projects
Maintain internal and external relationships
Model professionalism in the workplace
Northwood Tech graduates are true professionals and lifelong learners. Career-oriented graduates can work their way into advanced positions. Some graduates also choose to continue their education at a university or four-year college.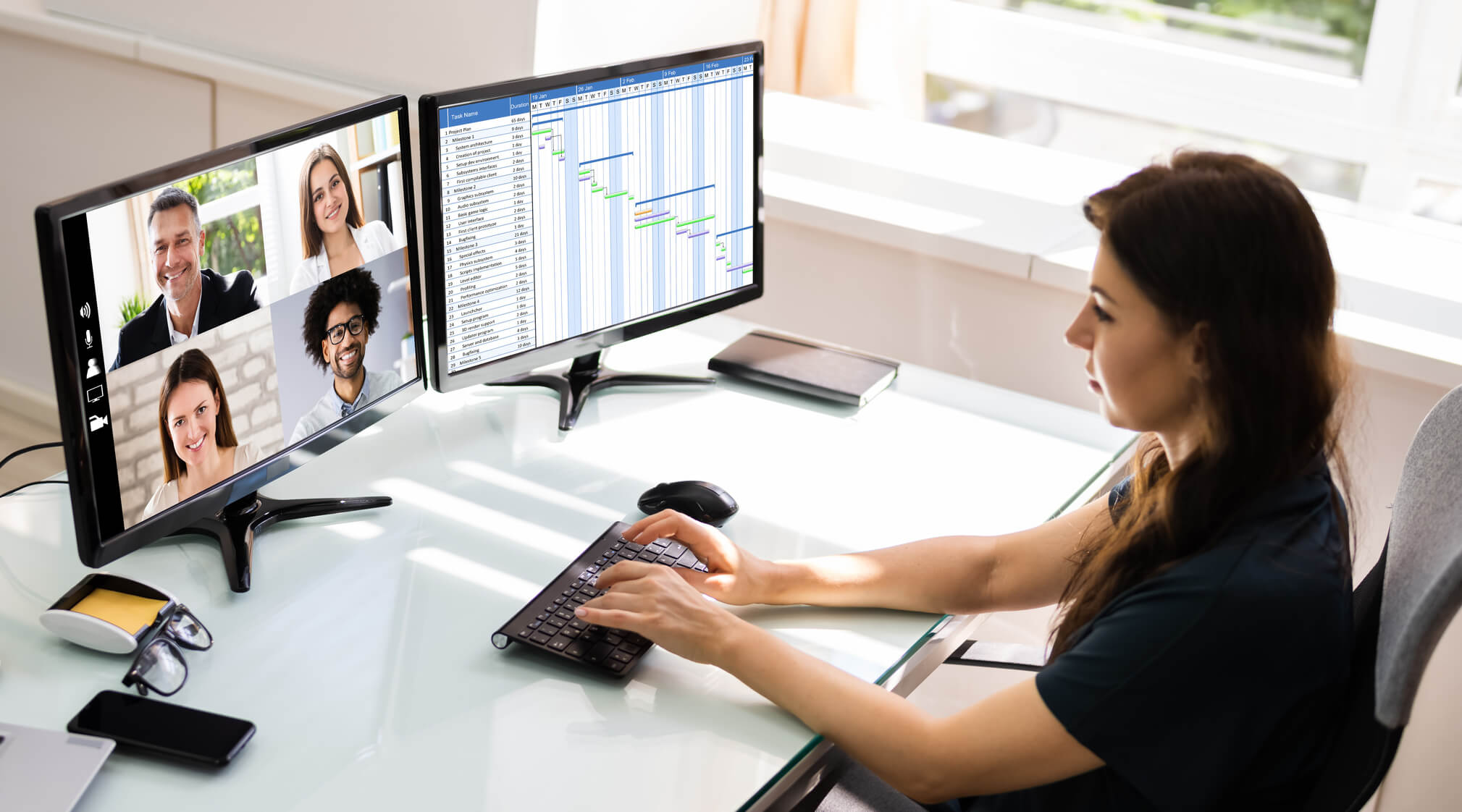 Completing your Administrative Coordinator degree will open doors to a new career field for you.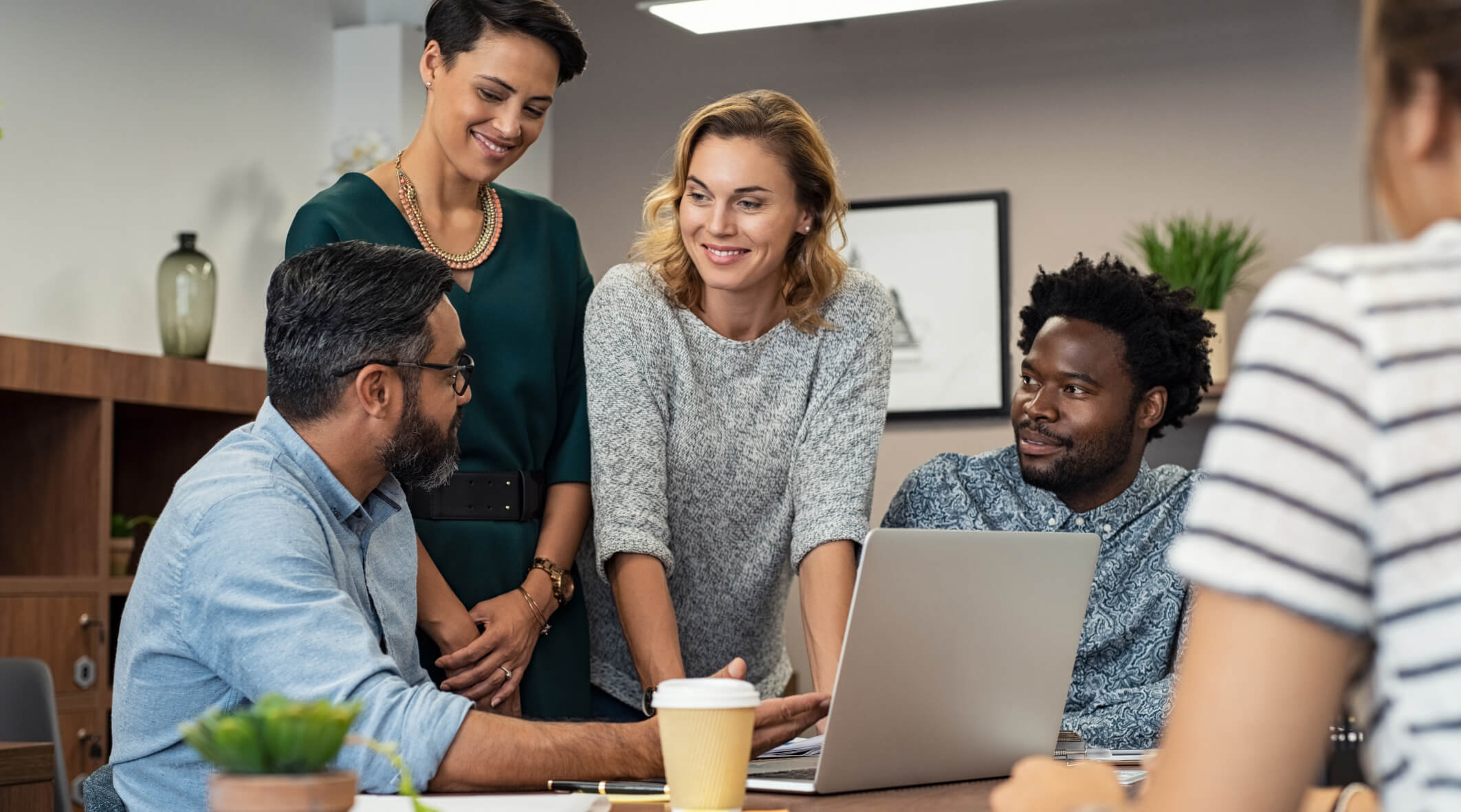 If you already work in an office setting, earning your Administrative Coordinator degree can provide you with documentation needed to advance your career.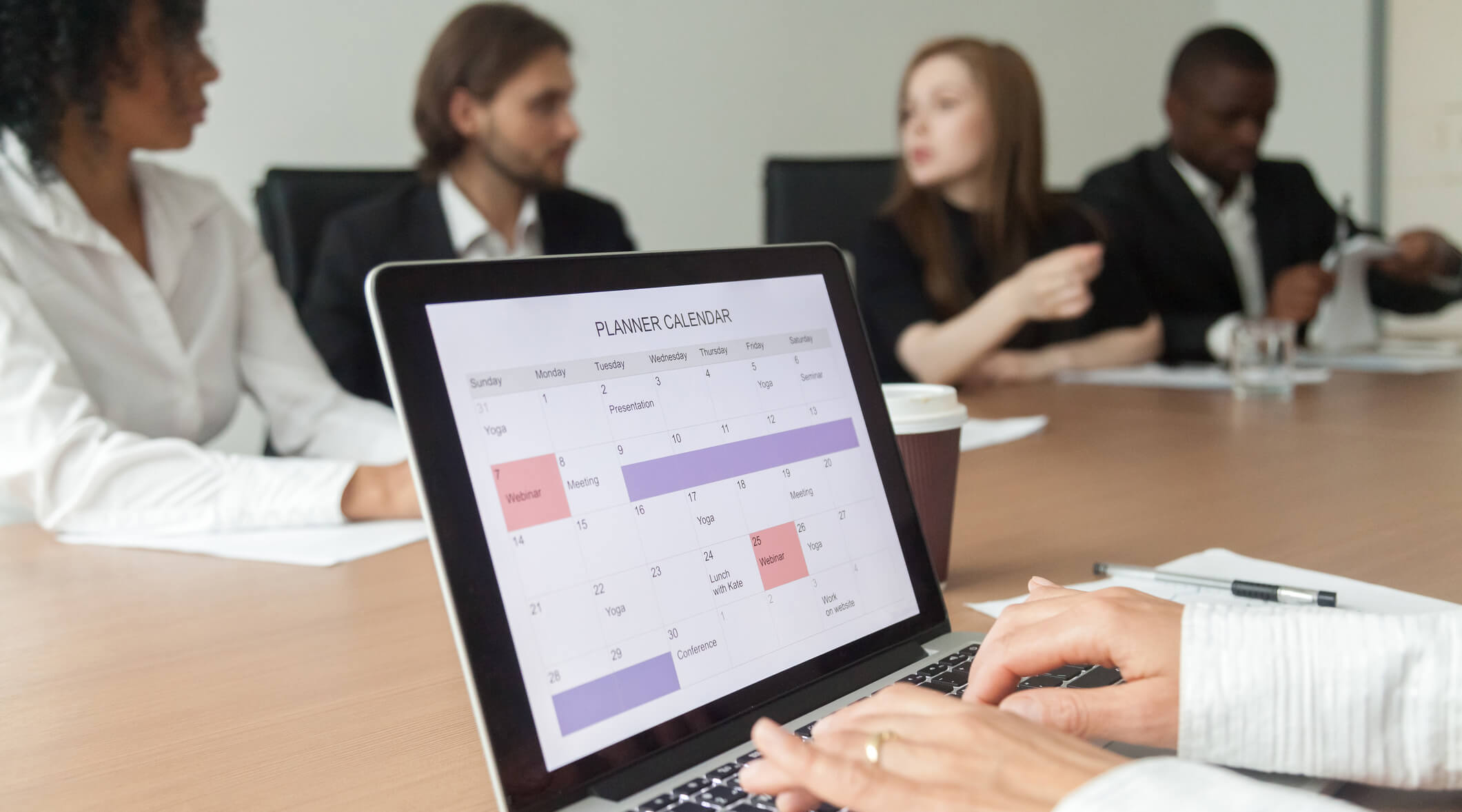 You can begin by earning your MS Office diploma. From there you could earn the Office Support Specialist Diploma and then your Administrative Coordinator degree. 
Academics
Administrative Coordinator instructors use a differentiated approach to teaching, keeping YOU in mind when developing lesson plans, workbook exercises, lectures, projects and other interactive learning activities.
Administrative Coordinator classes are offered on all campuses (Ashland, New Richmond, Rice Lake, Superior), Online, and outreach centers: Balsam Lake, Hayward, Ladysmith. Conveniently take classes in a way that fits your lifestyle: Online, Your Choice or On Site. 
You can attend Administrative Coordinator classes on-campus or enroll in classes that are offered online or in a flexible-attendance classroom. 
You will use a variety of technology including various software packages, training tutorial software, social media, web-conferencing and more. 
You will be ready to meet employer expectations in the areas of personal awareness, career effectiveness and professionalism. 
Required Courses
Classes include a mix of developing your skills in software such as Photoshop, Quickbooks and Desktop Publishing and developing proper office etiquette with classes like Office Communication, Proofreading for the Office and more. 
In this course students will deepen their understanding of planning meetings and project management. Students learn about event planning and budgeting, negation and contracts, income projections, food and beverage coordination, technology utilization, and logistics management.
This course presents the foundational skills necessary to function in a web and social media platform. Students will create a web site using effective web page design concepts including text, graphics, hypertext links, tables, forms, layers, and templates. This course will also introduce students to a broad spectrum of concepts and issues associated with E-Business, cloud-based systems, and Social Media from marketing to network security to customer service. A general knowledge of working in a Windows environment and keyboarding skills are recommended.
This course is designed to provide students with an experience to simulate tasks and duties performed in their field. It provides a foundation and exposure to Web conferencing techniques and available virtual platforms; experience providing computer support in an office setting while tracking the requests; and exposure and use of emerging Internet-based softwares to assist them in their professional duties. Setting priorities, meeting deadlines, and doing mailable-quality work are stressed. This is a final semester capstone course and requires a high level of ability and mastery of communication, keying, proper document formatting, records management, word processing, spreadsheets, presentation graphics, database, and related field requirements. PREREQUISITES: 10106110 Document Formatting and 10106139 Administrative Office Management and COREQUISITE: 10106128 Software Integration.
Administrative Coordinator is Part of a Career Pathway
As an Administrative Coordinator student at Northwood Tech, you can earn credentials each step of the way! 
Earn a technical diploma.
29 Credits / 1 Year Full Time; Part Time Options Available
Potential Careers
Office Support Specialist, Receptionist / Secretary, Data Entry Operator, Customer Service Representative
18 Credits / Less Than 1 Year Part Time
Potential Careers
Customer Service Representative, Receptionist / Office Assistant
10 Credits / Less Than One Year Part Time
Potential Careers
Document Specialist, Program Assistant
Continue your education and earn an associate degree.
Potential Careers
Administrative Coordinator, Administrative Professional, Executive Assistant, Office Manager, Virtual Assistant
Continue your education to earn a bachelor's degree and beyond.
Northwood Tech has an easy admission process that can be completed in one visit. Please see the details under the "Requirements and Application" section to get started.
Tuition and Fees
Northwood Tech breaks down the cost of education, so you'll have a good idea of how much your education will cost. 
Financial Aid
Financial aid is available to help you pay for your education. It can come in the form of grants, loans, federal work-study, military and veterans benefits, division of vocational rehabilitation benefits, and scholarships. 
Estimated Total Program Costs 2023-24*
Administrative Coordinator
60 Credits | 2 Years
$9,832
---
*Tuition is an estimate and does not include any miscellaneous fees for various courses, tools, books, supplies or uniforms. Program book costs are in addition to tuition and fees and vary depending on course selection and where the books are purchased or rented. 
After the Northwood Tech Administrative Coordinator Program
Upon completion of the program, you will earn:
Office Technology Assistant technical diploma
Microsoft Office technical diploma
Office Support Specialist technical diploma
Administrative Coordinator associate degree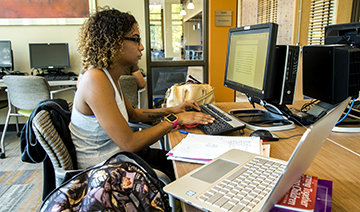 Transfer Center
Transfer your Northwood Tech credits to a four-year college to earn your bachelor's degree and beyond. 
Career Outlooks
Northwood Tech's graduates experience success. Learn more about the types of careers you can get after graduation.