Northwood Tech offers both regular and one-off publications for special events. You'll find stories and facts varying from student life and student success stories to graduate employment information. 
Northwood Tech Impact
An annual publication that features Northwood Tech's exciting new initiatives and the wonderful graduates, students and staff who make the College everything that it is.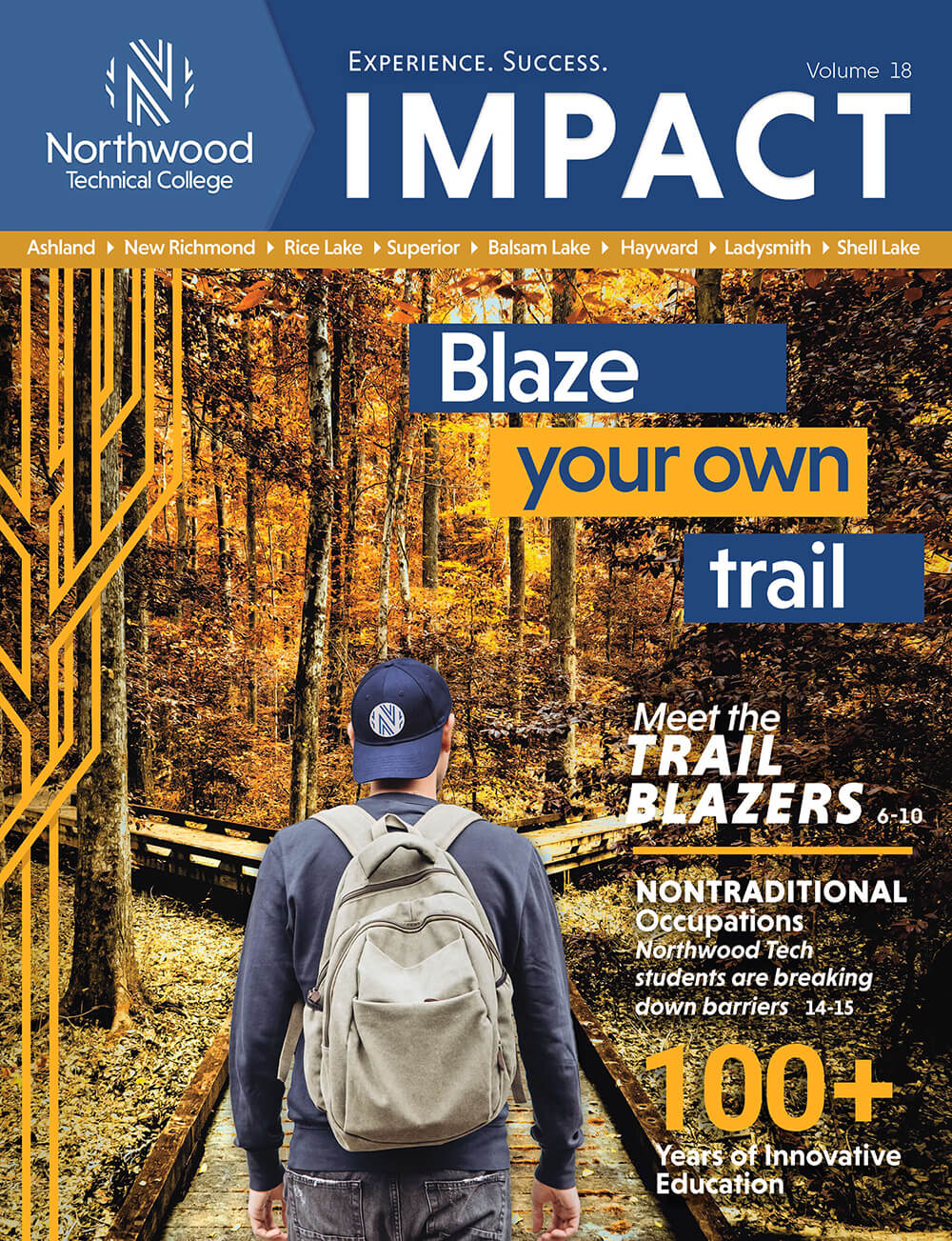 The fall 2021 issue of Northwood Tech Impact features Northwood Tech students who chose not to "follow the script" that society often dictates for men's and women's occupations.
Northwood Tech Publications
Discover information about Northwood Tech and its prospective students, currently enrolled students, alumni, parents, donors, employees and friends. 
The Graduate Follow-Up Study surveys 2020-2021 graduate employment information.
The 2022-23 Student Handbook will help you learn more about the many resources that are available to help you succeed.
Learn more about the Northwood Tech advantage! Preview the opportunities and services available to Northwood Tech students.
Northwood Tech College Catalog
This catalog contains general information about Northwood Tech's programs and services, including course descriptions in existence at the time of this publication's deadline, July 2022.
Northwood Tech reserves the right, without prior notice, to change, delete, supplement or otherwise amend at any time the information, policies, curriculum or program requirements contained in this catalog, whether during a student's enrollment or otherwise.
A student's or prospective student's reliance upon information contained within the catalog, when making academic decisions does not constitute, and should not be construed as, a contract with the College. Students should consult with the appropriate academic division or department for further information.
Download the 2022-23 College Catalog
It's in a clickable, searchable, printable .PDF format.