Customer Service
Technical Certificate
15 Credits | Less than 1 year
Ashland*, New Richmond*, Rice Lake*,Superior*, Online
Outreach Centers: Balsam Lake*, Hayward*, Ladysmith*
*Combination of Online, Your Choice and On Site instruction. Select courses are available at the Northwood Tech Outreach Centers. Please contact your local campus for specifics.
With the Customer Service certificate, your career opportunities will be strengthened with the ability to effectively and professionally communicate and provide both internal and external customer service to a global and diverse business community.
Program Overview
The Customer Service certificate prepares you to serve a diverse customer base in business. Choose from either a service or a marketing/sales focus.
Program Outcomes
The Customer Service certificate will prepare you to:
Professionally communicate non-verbally and in writing
Provide ethical service to a diverse customer base
Exhibit superior listening skills
Operate appropriate technology
Select appropriate technology (software and equipment) for tasks
Take your classes in a variety of options including online, Your Choice or in a traditional classroom. Start the courses in August or January, summer or mid-semester—you decide.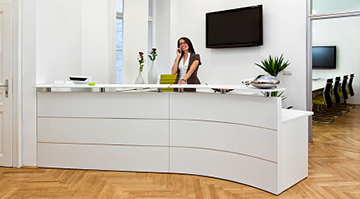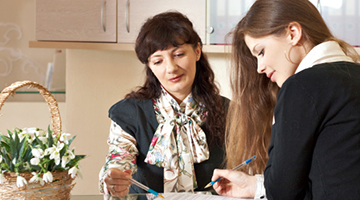 Flexible scheduling and start dates.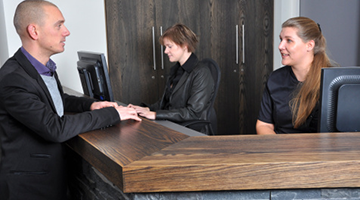 Academics
After completing the Customer Service certificate, you will obtain the skills to professionally communicate non-verbally and in writing, provide ethical service to a diverse customer base, exhibit superior listening skills and select and apply appropriate technology.
Northwood Tech is large enough to serve you but small enough to know you. The experienced faculty are knowledgeable, approachable and eager to help. The sizes of your classes will allow for the attention you deserve.
Cutting Edge, Relevant Curriculum
Continuous networking with business professionals, employers and recent graduates keeps your courses up to date and applicable to your future career.    
You will be ready to meet employer expectations in the areas of communication, technology and professionalism.
Curriculum
The program curriculum addresses professional poise, conflict resolution, non-verbal communication, listening skills, and respectful engagement in a multi-cultural, global business setting.
In Conflict Resolution and Confrontation Skills the learner applies the skills and tools necessary to deal with conflict and confrontation in the workplace. The learner will identify the major causes of conflict, develop a working plan of action to confront difficult situations, and establish guidelines for gaining resolution to difficult situations. The learner will build greater personal skill and confidence in their ability to deal with conflict in their personal and professional life.
Focuses on developing effective listening techniques and verbal and nonverbal communication skills through oral presentation, group activity, and other projects. The study of self, conflict, and cultural contexts will be explored, as well as their impact on communication. This course focuses on writing-intensive practices and meets expectations of High Impact Practice courses. NOTE: This course is recognized for general education transfer as part of the University of Wisconsin (UW) System/Wisconsin Technical College System (WTCS) Universal Credit Transfer Agreement (UCTA).
This course examines customer service as it relates to organizational quality. It addresses service models for internal and external customers, systems and strategies applied to customer service, and tools and techniques for gathering customer feedback and handling complaints.
Northwood Tech has a simple admission process.. Get started by completing the Online application form. 
Tuition and Fees
Northwood Tech breaks down the cost of education, so you'll have a good idea of how much your education will cost.
Learn More About Paying for College
Estimated Total Program Costs 2022-23*
Customer Service
15 Credits | Less than 1 year
$2,336
---
*Tuition is an estimate and does not include any miscellaneous fees for various courses, tools, books, supplies or uniforms. Program book costs are in addition to tuition and fees and vary depending on course selection and where the books are purchased or rented. 
After the Northwood Tech Customer Service Program
Upon completion of the program, you will obtain a Customer Service certificate.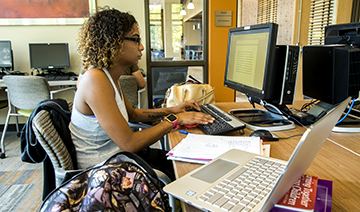 Transfer Options
Transfer your Northwood Tech credits to a four-year college in Wisconsin to obtain your bachelor's degree and beyond. 
Career Outlooks
Northwood Tech's graduates experience success. Learn more about the types of careers you can get after graduation.