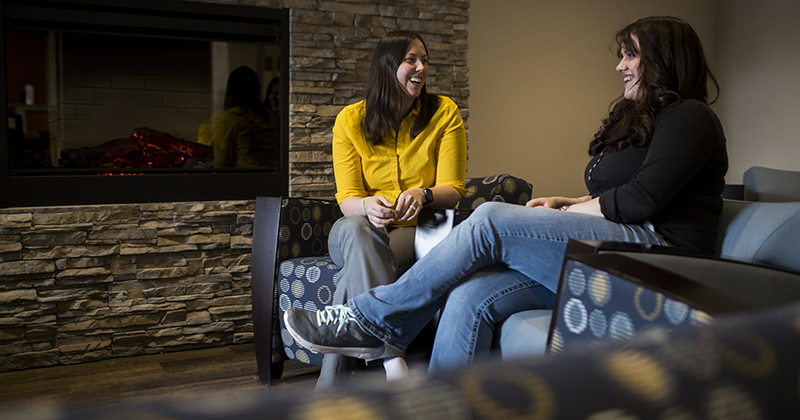 Four Ways to Pay for College
If your financial aid, third party authorization, or personal payment does not fully cover your tuition and fee charges, you must pay the balance or make satisfactory payment arrangements at least 10 business days before the start of the semester or session you will start classes. If you register within that 10-day window before your start date, you must pay or make payment arrangements at the time of registration. You may be dropped from your classes unless satisfactory payment arrangements are made.
Northwood Tech Payment Options

Option 1: Payment Plan
A payment plan is considered an educational loan and allows you to make installment payments on a qualifying tuition balance of $300 or more. 

Option 2: Financial Aid Recipients 
If you have a completed financial aid file and anticipated aid greater than your term balance, your tuition will be deferred to your anticipated aid. If not, you will need to select another payment option.


Option 4: Pay Your Tuition in Full 
Pay in full online using eCheck or credit/debit card (Visa, MasterCard, Discover, JCB, China Union Pay, or Diners Club only).
Pay in full in person using cash, check, money order, or credit/debit card at the campus business office.
Due Dates
Spring
Payment Plan Through 3.8.23
Installment Dates
2.8.23
3.9.23
4.7.23
$600 or more
x
x
x
$300 or more
x
x
-
$300 or more
-
-
-
Important Reminders
Please Note: Students may not receive a bill prior to the payment due date. Go to your MyNorthwoodTech Student Center to view your account balance.
If checks are returned for insufficient funds or other reasons, the students account will be assessed an additional $25 fee.
Students who do not make a payment by the payment plan installment due date are subject to immediate collection procedures. No further enrollments in current and future terms will be allowed, grade reports or degrees will not be processed, and requests for official transcripts will be denied until balance due is paid in full. Unpaid accounts may be turned over to the Wisconsin State Debt collection agency and/or the Department of Revenue Taxpayer Refund Intercept Program (TRIP). When unpaid accounts are turned over to collections or TRIP, students are liable for the unpaid balance plus any collection costs.