93%
Employed
Northwood Tech 2021-2022 Graduate Follow-Up Survey
Employed in Related Field
77%
Employed in a Related Field
Northwood Tech 2021-2022 Graduate Follow-Up Survey
Percent of Graduates Furthering Their Education
0%
Graduates Reported Furthering Their Education
Northwood Tech 2021-2022 Graduate Follow-Up Survey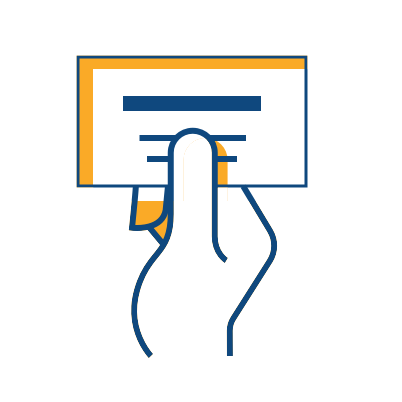 $34,317 - $47,836
Range of Yearly Salary
Northwood Tech 2021-2022 Graduate Follow-Up Survey
Careers
Typical positions available after graduation include: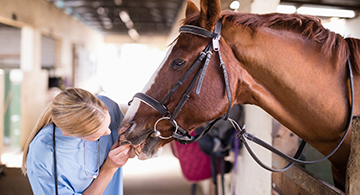 Veterinary Technician
Veterinary technicians work in veterinary clinics and hospitals, humane societies, education, pharmaceutical supplies, research, zoos and wildlife parks, military, public health and government. They collect patient history and perform initial examinations, run laboratory tests, take x-rays, administer anesthesia and assist in surgery.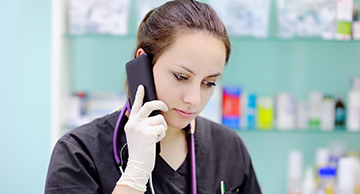 Laboratory Animal Technician
Laboratory animal technicians care for animals in a laboratory setting. They are responsible for day-to-day care,
medical treatments, monitoring of patients, and support veterinarians and other scientists in their research pursuits. Lab animal techs also are
involved in assessing and treating health conditions that may arise with lab animal patients.
Transfer Opportunities
After you complete your two-year Veterinary Technician associate degree at Northwood Tech, you can transfer to another college to continue your education and earn your bachelor's degree and beyond. 
"I am grateful for the instructors of the vet tech program who valued my education just as much as I did, who created the environment for me to succeed and become the best CVT I can be."
"The Veterinary Technician program at Northwood Technical College provided me with the knowledge, skills, and confidence I needed to be successful in the field, and to become a positive, productive member of the clinic team. The instructors are highly experienced and skilled in the field and the equipment is state-of-the-art. At the completion of the program, you are well-prepared to sit for the Veterinary Technician National Exam (VTNE) to become certified. I would encourage students to take full advantage of all opportunities presented to them within the program as well as becoming involved on campus."