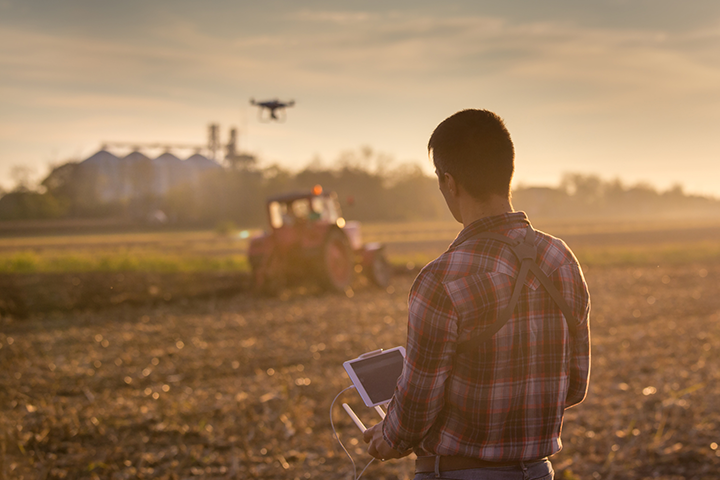 Crop Production
Pathway Certificate
9 Credits | Less than 1 Year
Ashland*, New Richmond*, Rice Lake*, Superior*
Outreach Center: Balsam Lake* 
*Combination of Hybrid and On Site instruction
Career Cluster: Agriculture, Food and Natural Resources
To be a successful farmer, you must consistently produce enough quality crops to meet the demands of your consumers. The Crop Production pathway certificate will equip you with the skills to do just that. This certificate will provide you with an understanding of soil health and fertility, inspecting and assessing your crops for diseases and pests and successful marketing your crops. Not only will you learn about crop scouting and nutrient management in a classroom setting, but you will also apply that knowledge in the lab by physically crop-scouting fields and putting together nutrient management plans.
Program Overview
The Crop Production pathway certificate will teach you the fundamentals of soil science and basic agronomy skills. Couple those skills with farm records and financials, and you will be prepared to rejoin your family's crop operation or manage your own farm after successful completion of this certificate. 
Program Outcomes
The Crop Production Certificate will prepare students to:
Utilize agronomic resources for optimal farm production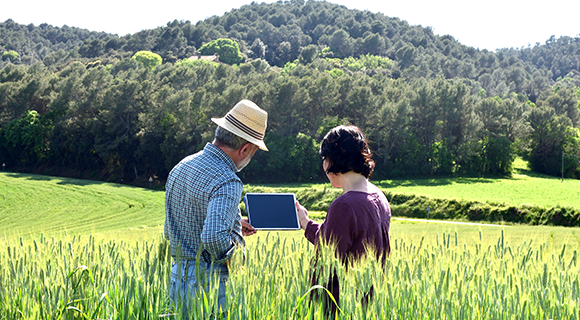 This certificate is ideal for both lifelong learners and beginners to the farming industry.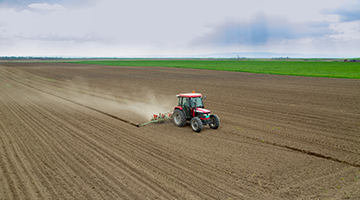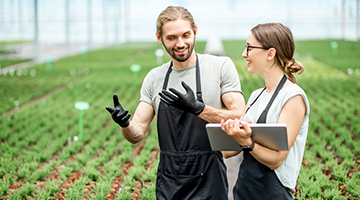 Practical, on-farm application.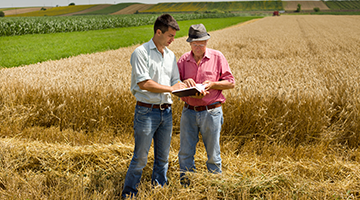 Academics
Crop Production courses are offered in a hybrid setting. This allows you to enjoy the freedom of taking classes through the internet live from anywhere.
Connect with your instructor and classmates during live classes via the web.
Evening course will be available for individuals needing to complete continuing education requirements for FSA loans.
Labs will be on Fridays at either the Home campus or On-Farm (at regional farms and test plots).
This pathway certificate ladders into the Farm Operation technical diploma. 
Practical & Applicable Lessons
The lessons of this program are designed to be applied directly to the production agricultural operation. The intent of each lesson is to improve quality of life, strengthen farm profitability or streamline management. 
The instructor has a background in production agriculture and has experiential knowledge to sort through university and industry recommendations with competency and awareness of day-to-day farm activities.
Required Courses
Crop Production specifically covers: Soil Management, Crop Management, and Farm Records and Analysis. 
Soil Management is important to the productivity and profitability of a farmer. The farmer is a steward of the land and an environmentalist. The farmer must take care of the soil or he will not be a farmer for long! The student in this class will learn how to prepare a land use plan, collect and interpret soil samples results, develop a plan for fertilizer use on crops, develop a plan for storage and use of manure, analyze new farm issues and practices to determine future use, evaluate tillage equipment and methods, and to practice farm and environmental safety.
This course will help the student learn many items involved with agricultural crop production. These skills include but are not limited to management practices, pest control, harvesting options and practices, economics, planting practices, seed and variety selection, etc.
This course emphasizes the practical use of a farm record system in managing the farm through farm and financial analysis. Includes the establishment of farm business goals, selection and use of farm credit, farm business arrangements, farm estate planning, and farm income taxes. Instruction is provided on the use of computers and/or computer records and financial analysis of the farm business and finance strategy to meet the learner's needs. Production and financial decisions will be made based on the learner's farm business analysis. All competencies will be assessed using the learner's farm or with simulations established by the instructor.
Crop Production is Part of a Career Pathway
As a Crop Production student at Northwood Tech, you can earn credentials each step of the way! 
You could take this first and get a credential.
Advance your skills to earn a one-year technical diploma.
Potential Careers
CSA Owner, Organic Farmer, Farm Owner, Farm Manager/Operator, Farm/Field Crop Manager, Livestock Farmer, Breeder, Farm Worker, Dairy Laborer, Dairy Herdsperson
Continue your education to earn a bachelor degree. 
Northwood Tech has an easy admission process. Get started by completing the Online application form. 
Tuition and Fees
Northwood Tech breaks down the cost of education, so you'll have a good idea of how much your education will cost. 
Estimated Total Program Costs 2023-24*
Crop Production
9 Credits | Less than 1 Year
$1,571
---
*Tuition is an estimate and does not include any miscellaneous fees for various courses, tools, books, supplies or uniforms. Program book costs are in addition to tuition and fees and vary depending on course selection and where the books are purchased or rented. 
After the Northwood Tech Crop Production Program
Upon completion of the program, you will earn a Crop Production pathway certificate. Continue your education at Northwood Tech in the Farm Operation technical diploma program.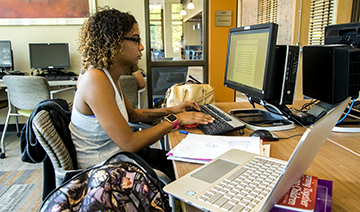 Transfer Center
Transfer your Northwood Tech credits to a four-year college to earn your bachelor's degree and beyond. 
Career Outlooks
Northwood Tech's graduates experience success. Learn more about the types of careers you can get after graduation.