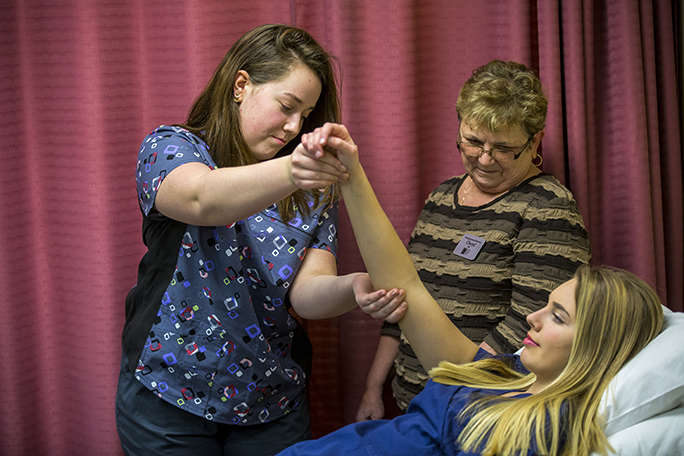 Nursing Assistant
Technical Diploma
2 Credits | 90 Hours
Multiple Start Dates
Ashland, New Richmond, Rice Lake, Superior
Outreach Center: Hayward
Health Education Center: Shell Lake
Career Cluster: Health Sciences
The Nursing Assistant (90 hour) program will begin July 1, 2022. All courses prior to July 1 will be tied to the Nursing Assistant - Limited Term program. Please contact an Admission Advisor if interested or have questions (Admissions Advisors).
---
The Wisconsin Department of Health Services (DHS) has approved a waiver to Northwood Tech to offer the Emergency Nurse Aide program for 75 hours. Northwood Tech is currently only offering the 75 hour course while the Wisconsin Emergency Order is in effect. For more information on the 75 hour course, please review the program page Nursing Assistant - Limited Term. The Northwood Tech admissions advisors will be able to assist you with questions. Contact an advisor here.
---
Nursing assistants, also known as nurse aides, certified nursing assistants, geriatric aides, unlicensed assistive personnel, orderlies or hospital attendants, provide hands-on care and perform routine tasks under the supervision of nursing and medical staff. 
Financial assistance may be available to assist with your training as part of the WisCaregiver Careers Program. To learn more and to find out if you are eligible, please view the informational sheet available here. 
Program Overview
The Nursing Assistant program provides classroom, laboratory instruction and supervised practice in area nursing homes and hospitals. The program is approved by the Wisconsin Department of Health Services, Office of Quality Assurance. After successfully completing this program, students will be eligible to complete the written and skills exams to be placed on the Wisconsin Nurse Aide Registry. 
Program Outcomes
Nursing Assistant graduates will be able to:
Communicate effectively with clients, family, and co-workers
Protect rights of clients
Demonstrate ethical and legal responsibilities
Work cooperatively in a team environment 
Provide holistic, safe care to diverse populations
Demonstrate reporting and documentation
Assist clients with rehabilitation and restorative care 
Provide safe care for clients with acute and chronic health conditions
Complete educational requirements for the WI NA competency evaluation
You will work directly with patients and their families. This means you truly have the opportunity to make a difference in the lives of people in a positive way. Being a CNA offers tremendous job stability because the demand will always be there, and will continue to grow. Indeed, with the changing picture of the healthcare industry, it is believed that the demand for CNAs is one of the best.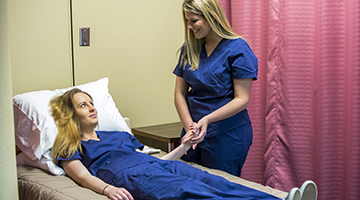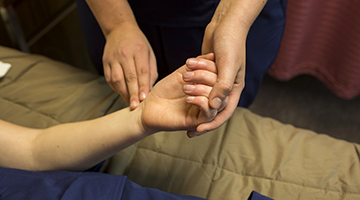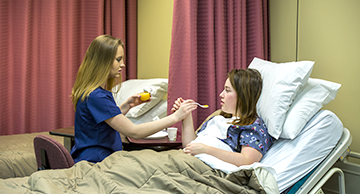 Ability to work in various sectors. 
Academics
The CNA course is offered year round on all four campuses (Ashland, New Richmond, Rice Lake, Superior) and at the outreach center in Hayward and the Health Education Center in Shell Lake. Take classes face to face and in the clinical setting. 
In just six weeks, you can obtain a rewarding career. Considering you could be certified in just six-weeks time, a median salary of $24,000 nationally is respectable. 
Career Bonuses and Benefits
Many CNAs receive great bonuses and benefits. These include health, dental, vision, life and disability insurance. There are sometimes profit-sharing opportunities depending on the sector in which you work. These can increase your salary. 
As a CNA, it may be easier to gain access to other nursing programs, in particular accelerated ones. As you can demonstrate that you have working experience in the field, it will be more likely for you to be accepted to these programs. 
Curriculum
Program specific subjects covered include infection control, transferring and range of motion. Clinical experience working with residents in long term care will give you experience to work in the field upon graduation.
Nursing Assistant is Part of a Career Pathway
Nursing Assistant is a requirement for the Nursing program.
This is the program you are looking at.
2 Credits / 90 Hour Course
Potential Careers
Nursing Assistant
Range of Yearly Salary
$20,018-$56,156 annually
Continue your education to obtain an associate degree..
70 Credits / At Least 2 Years Full Time, Part-Time Options Available
Potential Careers
Registered Nurse
Range of Yearly Salary
$39,351-$90,090 annually
Continue your education to obtain your bachelor's degree. 
To apply, just fill out an application form either online or at a campus, and Northwood Tech will guide you from there. 
Tuition and Fees
Northwood Tech breaks down the cost of education, so you'll have a good idea of how much your education will cost.
Estimated Total Program Costs 2020-21*
Nursing Assistant
3 Credits | 120 hours
$477
---
*Tuition is an estimate and does not include any miscellaneous fees for various courses, tools, books, supplies or uniforms. Program book costs are in addition to tuition and fees and vary depending on course selection and where the books are purchased or rented. 
After the Northwood Tech Nursing Assistant Program
Upon completion of the program, you will obtain a Nursing Assistant technical diploma and be eligible to complete the written and skills exam to be placed on the Wisconsin Nurse Aide Registry and become a Certified Nursing Assistant.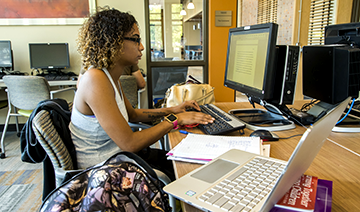 Transfer Options
Transfer your Northwood Tech credits to a four-year college in Wisconsin to obtain your bachelor's degree and beyond. 
Career Outlooks
Northwood Tech's graduates experience success. Learn more about the types of careers you can get after graduation.
Professional Licensure and/or Certification Information
Northwood Tech's Nursing Assistant program prepares students to obtain the required certification to be employed/practice in the state of Wisconsin. The College does not guarantee its curriculum matches the requirements for preparation, examinations, licensure, or certification for other states. Please click below to review more details about DHS approval.
For more information, visit Wisconsin Nurse Aide Registry