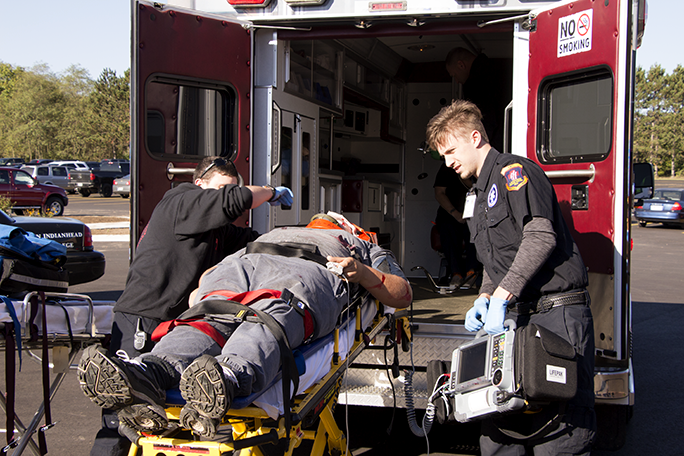 Paramedic Technician 
Associate Degree
67 Credits | 2 Years
Financial Aid-Eligible
Ashland*, New Richmond*, Rice Lake*, Superior*
*Combination of On Site and Online Live instruction
Career Cluster: Law, Public Safety, Corrections and Security
You will take your previous EMT-Paramedic training to the next level by completing the associate degree program.
Program Overview
The Paramedic Technician program offers students the opportunity to further their professional EMS careers by pursuing a two-year associate degree. Paramedic Technicians can find a career in a variety of healthcare settings such as ambulance services, dispatch centers, first responder units, hospitals/emergency departments, industrial safety departments, rescue squads and urgent care facilities. 
The program enhances the classroom lectures, skills, simulation trainings from the EMT-Paramedic program to round out the associate degree as a Paramedic Technician. 
Program Outcomes
Paramedic Technician graduates will be able to:
Prepare for incident response and EMS operations
Integrate pathophysiological principles and assessment findings to provide appropriate patient care
Demonstrate paramedic skills associated with established standards and procedures for a variety of patient encounters
Communicate effectively with others
Demonstrate professional behavior
Meet state and national competencies listed for paramedic certification(s)
Instruction is based upon the U.S. DOT Administration/Wisconsin Bureau of Local Health Support and EMS Curriculum - Paramedic Technician Curriculum.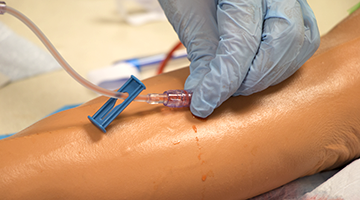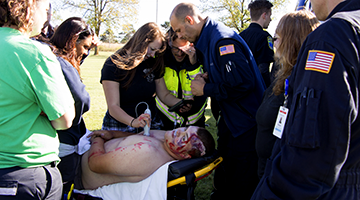 Academics
EMT-Paramedic is available at all four Northwood Tech campuses (Ashland, New Richmond, Rice Lake, Superior).
Students who successfully complete the EMT-Paramedic program, with a grade point of 2.0 or better in all required courses, may be eligible to take the National Registry of EMT's cognitive and psychomotor examinations for paramedic level of certification. 
Graduates can further their education by transferring their credits to earn a bachelor's degree.
Fit My Life programs accommodate your life by providing an option of a part-time, evening and/or weekend course schedule throughout your entire education, making it easier to work around childcare, work and other responsibilities.
Curriculum
This program enhances the classroom lectures, skills, simulation trainings from the EMT-Paramedic program to round out the associate degree as a Paramedic Technician.
Paramedic Technician is Part of a Career Pathway
As a Paramedic Technician student at Northwood Tech, you can earn credentials each step of the way. Prior completion of the EMT program and EMT-Paramedic program, with a 2.0 or better in all required courses, is a requirement for the Paramedic Technician program.
You could take this first and get a credential. EMT is a requirement for the Paramedic programs.
5 Credits / 180 Required Hours
Potential Careers
Emergency Medical Technician (EMT)
Range of Yearly Salary
$2,600 - $129,990 annually
38 Credits / 1 Year Full Time
Potential Careers
EMT – Paramedic
Range of Yearly Salary
$22,462 - $97,337
This is the program you're looking at.
67 Credit / 2 Years Full Time; Part Time Option Available
Potential Careers
Paramedic
Range of Yearly Salary
$34,629-$81,530 annually
Continue your education to obtain your bachelor's degree.
UW-Stout | UW-Whitewater | Bellevue University | Concordia University | Franklin University | Lakeland University | Milwaukee School of Engineering
Northwood Tech has a simple admission process that can be completed in one visit. Please see the details under the "Requirements and Application" section to get you started.
Requirements and Application page
Tuition and Fees
Northwood Tech breaks down the cost of education, so you'll have a good idea of how much your education will cost.
Financial Aid
Financial aid is available to help you pay for your education. It can come in the form of grants, loans, federal work study, military and veterans benefits, division of vocational rehabilitation benefits and scholarships. 
Estimated Total Program Costs 2021-22*
Paramedic Technician
67 Credits | 2 Years
$10,744
---
*Tuition is an estimate and does not include any miscellaneous fees for various courses, tools, books, supplies or uniforms. Program book costs are in addition to tuition and fees and vary depending on course selection and where the books are purchased or rented. 
After the Northwood Tech Paramedic Technician Program
Upon completion of the program, you will obtain a Paramedic Technician associate degree.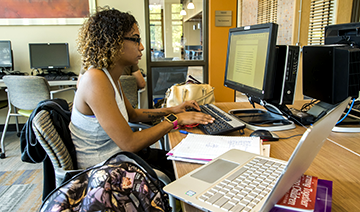 Transfer Options
Transfer your Northwood Tech credits to a four-year college in Wisconsin to obtain your bachelor's degree and beyond. 
Career Outlooks
Northwood Tech's graduates experience success. Learn more about the types of careers you can get after graduation.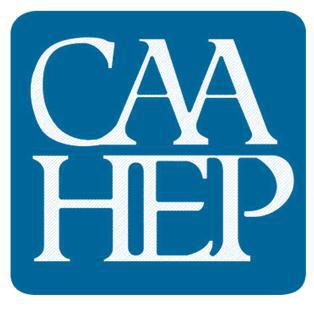 The EMT-Paramedic program is accredited by the Commission on Accreditation of Allied Health Education Programs (www.caahep.org) upon the recommendation of the Committee on Accreditation of Educational Programs for the Emergency Medical Services Professions (CoAEMSP).
Professional Licensure and/or Certification Information
Northwood Tech's Paramedic Technician program is designed to prepare students to obtain the required licensure to be employed/practice in the state of Wisconsin. However, Northwood Tech has not made a determination whether this program meets the requirements for preparation, examination, or licensure for other states. Students who may be seeking professional licensure or certification in states other than Wisconsin should contact the appropriate licensing board in the state to verify that the Northwood Tech program meets licensure or certification requirements.