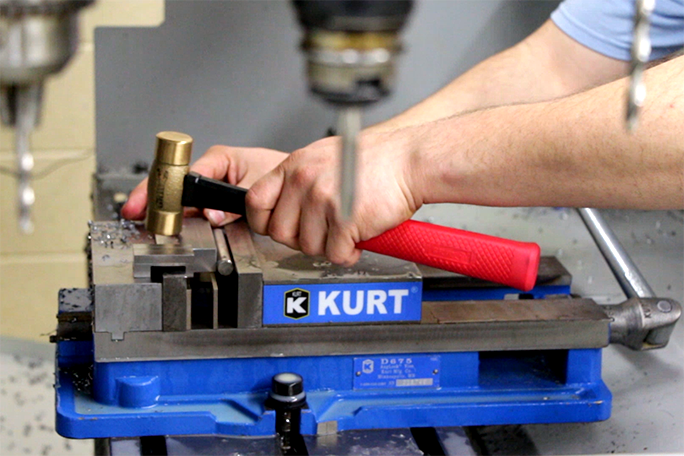 Machine Tool Operation - CNC
Technical Diploma
32 Credits | 1 Year
Financial Aid-Eligible
Rice Lake
Career Cluster: Manufacturing
Machining is the foundation of all manufacturing. If you have never heard of machine tool or machining it is an essential part of your life. Any product you own, use or even or touch has either been machined or has been made from a die or mold that has been machined. Machining is mostly done with computer controlled equipment and is the modern replacement to manually operated machine tools used thru the 1950s and '60s. CNC machines cut material, everything from metal to plastic, to make parts, molds, for the manufacturing industry. People who become machinists are well paid and in high demand.    
Program Overview
Machine Tool Operation - CNC program is a 9-month technical diploma program designed to provide in-depth study and hands-on skills for the machine tool industry.  
Students become proficient in the set up and operation of mills and lathes, as well as manual mills, lathes, drills, and saws. Students write set sheets, build fixtures, program parts, set-up, and machine parts using the students' own processes and CNC programs. They also perform inspection to ensure quality and precision.   
Program Outcomes
Machine Tool Operation - CNC graduates will be able to:
Apply basic safety practices in the machine shop
Interpret industrial/engineering drawings
Apply precision measuring methods to part inspection
Perform basic machine tool equipment set up and operation
Perform programming, set up, and operation of CNC machine tools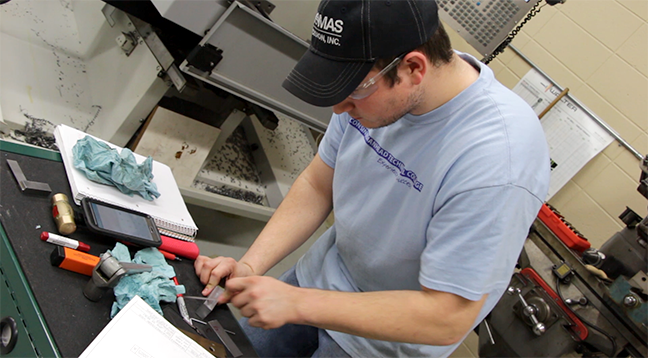 As a machinist, you will learn a highly skilled trade that requires precision and attention to detail. You will interpret engineering drawings, apply precision measuring methods for inspection, perform CNC programming with software.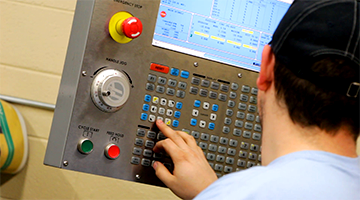 Northwood Tech students are in high demand.
Graduates get high starting salaries.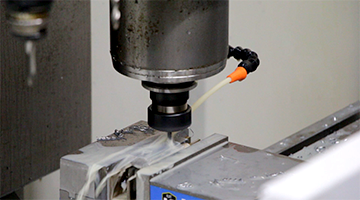 Academics
Machine Tool Operation - CNC is offered on the Rice Lake campus, but similar programs are offered at all four of the Northwood Tech locations.
The Machine Tool Operation - CNC program offers one embedded technical diploma in CNC Technician which is 15 of the 32 credits needed for the full diploma.
As a Machine Tool Operation - CNC student at Northwood Tech, you will have access to instructors with years of machining experience in a variety of industries. 
Being able to program CNC equipment as well as learning programs such as Master Cam will make you an attractive employment candidate for area employers. 
Curriculum
Program specific subjects covered include, Machining Fundamentals and Drilling Processes, Machining – Milling Processes, Machining – Surface Grinding  Processes, CNC Turning – Basic and Advanced Operation and Programming, Print Reading for Machine Trades, Intro to CAD/CAM, CAD/CAM Application, CNC Milling – Basic & Advanced Operation and Programming.  
This course includes instruction of CNC (Computer Numerical Control) lathes and mills including calling up programs in the machine control unit, loading and deleting programs; setting work offsets; loading and unloading parts; loading tooling and tool offsets; running programs to make parts; and part inspection. By the end of the course, learners will set up work pieces in machines, enter programs, set up tool offsets, enter work offsets, and complete parts and projects.
This course includes the operation of CNC (Computer Numerical Control) mills and lathes by providing instruction and practice in the use of milling and turning machines. This course will also provide an introduction to job planning for CNC lathes and mills using standard G and M codes, including the use of process plans, inspection sheets, and set up guides will also be covered. This course will also provide the opportunity for learners to write their own job planning and editing of provided programs. By the end of this course, learners will edit programs, change speeds and feeds as needed, and adjust tool and work offsets to produce parts within specified tolerances. COREQUISITE: 31444310 Milling and Turning 1
This course will cover the basic principles of print reading. The emphasis is on interpreting standard lines and symbols in single- and multiple-view working drawings. Topics include print reading procedures, drawing changes, machining specifications, and the reading of prints in specialized areas including ANSI and ISO standards. Strongly recommend a basic understanding of mathematics concepts.
Machine Tool Operation - CNC is Part of a Career Pathway
As a Machine Tool Operation - CNC student at Northwood Tech, you can earn credentials each step of the way. 
This technical diploma is embedded in the Machine Tool Operation - CNC.
CNC Technician
15 Credits / 1 Year Part Time
Potential Careers
CNC Machine Operator, CNC Set-up Operator, CNC Operator, Machinist
This is the program you're looking at.
Potential Careers
Machine Tool Operator, Apprentice Machinist, CNC Machinist, CNC Programmer, Maintenance Machinist
Range of Yearly Salary
$34,317 - $65,515 annually
Continue your education to obtain your bachelor's degree.
Northwood Tech has a simple admission process that can be completed in one visit. To start the process, simply fill out an application form along with a $30 application fee. After you've successfully submitted your application, your next step is to schedule an admissions meeting with a Northwood Tech counselor to discuss your goals and expectations. That's it!
Tuition and Fees
Northwood Tech breaks down the cost of education, so you'll have a good idea of how much your education will cost.
Financial Aid
Financial aid is available to help you pay for your education. It can come in the form of grants, loans, federal work study, military and veterans benefits, division of vocational rehabilitation benefits and scholarships. 
Estimated Total Program Costs 2021-22*
Machine Tool Operation - CNC
35 Credits | 1 Year
$5,980
$2,150 for tools, supplies and uniforms
---
*Tuition is an estimate and does not include any miscellaneous fees for various courses, tools, books, supplies or uniforms. Program book costs are in addition to tuition and fees and vary depending on course selection and where the books are purchased or rented. 
After the Northwood Tech Machine Tool Operation - CNC Program
Upon completion of the program, you will obtain technical diplomas in CNC Technician and Machine Tool Operation - CNC.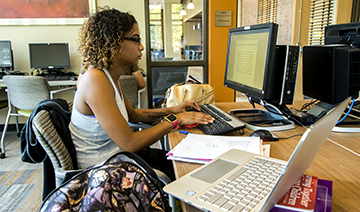 Transfer Options
Transfer your Northwood Tech credits to a four-year college in Wisconsin to obtain your bachelor's degree and beyond. 
Career Outlooks
Northwood Tech's graduates experience success. Learn more about the types of careers you can get after graduation.