100%
Employed
Northwood Tech 2021-2022 Graduate Follow-Up Survey
Employed in Related Field
100%
Employed in a Related Field
Northwood Tech 2021-2022 Graduate Follow-Up Survey
Percent of Graduates Furthering Their Education
0%
Graduates Reported Furthering Their Education
Northwood Tech 2021-2022 Graduate Follow-Up Survey

$62,395 - $81,894
Average Yearly Salary
Northwood Tech 2021-2022 Graduate Follow-Up Survey
Careers
Typical positions available after graduation include: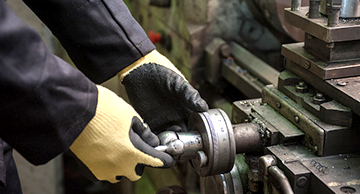 Maintenance Technician
Maintenance Technicians maintain and repair factory equipment and other industrial machinery, such as conveying systems, production machinery and packaging equipment.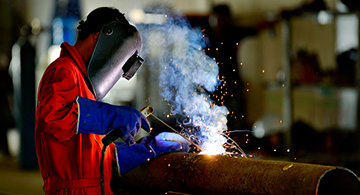 Maintenance Welding
Maintenance Welders use hand-held or remotely controlled equipment to join or cut metal parts. They also fill holes, indentations, or seams in metal products.
Additional opportunities include:
Maintenance Technician Assistant
Maintenance Technician Foreperson
Maintenance Machinist
Graduates may also enter the trades of Machine Repair, Machine Rebuilder, and Millwright. Graduates may advance to such positions as Maintenance Leadperson, Maintenance Mechanic/Millwright Apprentice, Foreperson, or Superintendent.
Related Programs
"I looked forward to going to school every day to do what I love. I would not be where I am today without Northwood Tech. It was nice having employers come to class and hand out job applications compared to graduating elsewhere with a bunch of debt and no job."