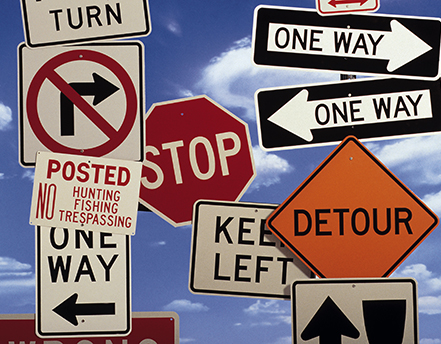 Acquire the skills needed to stay safe on the road
If you are a new driver, a motorcycle enthusiast, or you wish to examine your driving behavior, Northwood Technical College is dedicated to improving safety on Wisconsin's roadways. Our courses are certified by the Department of Transportation to provide traffic safety programs within the state of Wisconsin.
Explore Driver Training Options

Take the wheel! There's a high demand for professional truck drivers, and this program will help you earn your commercial driver's license.

Whether you're a brand new rider or have years of experience, motorcycle safety courses at Northwood Tech will teach you safe techniques to riding a motorcycle.

Learn to be a safe and responsible driver. Northwood Tech is pleased to offer Driver Education to school districts within our region on a contracted basis. 

Learn about defensive driving strategies, risks and consequences of aggressive driving, safety belts and air bags, Wisconsin traffic laws and penalties, speeding and crash risk on the road.

Northwood Tech is approved by the state of Wisconsin to provide court mandated classes for those involved in traffic, and/or alcohol or other drug-related offenses.
Northwood Technical College is a registered training provider in the Federal Motor Carrier Safety Administration's (FMCSA) Training Provider Registry (TPR). We provide theory, range, and behind-the-wheel training which meets new Entry-Level Driver Training (ELDT) regulations. Updates on options for online and in-person training for CDL endorsements can be found on our website.