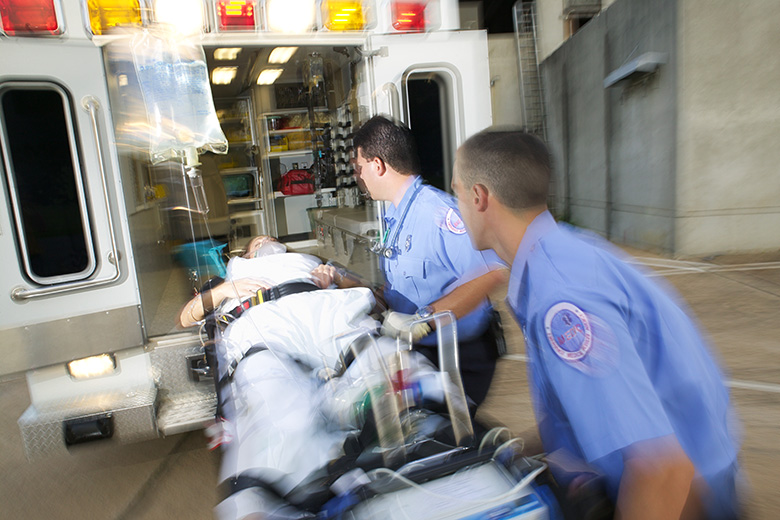 Emergency Medical Services
Continuing Education
Ashland, New Richmond, Rice Lake, Superior
When a medical emergency happens, are you prepared? From CPR and First Responder, to Paramedic Refreshers and Advanced Cardiac Life Support, Northwood Tech offers the specialized training you need to maintain your license or advance to the next level.
Featured Classes
Stay current with your certification continuing education or take classes to prepare for advancement. Northwood Tech's Emergency Medical Services classes are offered in convenient locations throughout the 11-county area. Hands-on skills are the focus, while essential content is delivered through in-person, online, online live, and blended format classes.
About the Certifications
From entry-level basics to advanced level skill refreshers, Northwood Tech offers hands-on emergency medical services training for all levels.
Types of Certification include:
Basic CPR and First Aid Courses

Course options include:

CPR and AED-ASHI
CPR and AED Renewal-ASHI
CPR/AED/Basic First Aid-ASHI
CPR/AED/Basic First Aid Renewal-ASHI
Defibrillation Heartsaver AED-AHA
First Aid Heartsaver

Child Care and CBRF Employee Courses

Course options include:

Bloodborne Pathogens
CBRF First Aid and Choking
CBRF Medications
CBRF Standard Precaution Training Course
ASHI Pediatric 1st Aid/CPR
ASHI Pediatric 1st Aid/CPR Renewal
Pediatric Medic First Aid
Pediatric Medic First Aid & CPR Recertification

Health Care Employee Courses

Course options include:

CPR Health Care Provider-AHA (also known as Basic Life Support-BLS)
CPR Health Care Provider Renewal-AHA

Emergency Medical Responder (EMR)

Course options include:

Emergency Medical Responder
First Responder Transition Refresher

Emergency Medical Technician (EMT) 

Course options include:

CPR Health Care Provider-AHA (also known as Basic Life Support-BLS)
CPR Health Care Provider Renewal-AHA
Emergency Medical Technician
Emergency Medical Technician Transition Refresher

Advanced Emergency Medical Technician (AEMT)

Course options include:

CPR Health Care Provider-AHA (also known as Basic Life Support-BLS)
CPR Health Care Provider Renewal-AHA
Advanced EMT
Advanced EMT Transition Refresher

 

Paramedic

Course options include:

CPR Health Care Provider-AHA (also known as Basic Life Support-BLS)
CPR Health Care Provider Renewal-AHA
ACLS Provider
ACLS Renewal
PALS-Pediatric Advanced Life Support (Initial Provider)
PALS-Pediatric Advanced Life Support Renewal
Paramedic Technician
Paramedic Transition Refresher

Critical Care Paramedic

Course options include:

CPR Health Care Provider-AHA (also known as Basic Life Support-BLS)
CPR Health Care Provider Renewal-AHA
ACLS Provider
ACLS Renewal
PALS-Pediatric Advanced Life Support (Initial Provider)
PALS-Pediatric Advanced Life Support Renewal
PEARS-Pediatric Emergency Assessment, Recognition, and Stabilization
PEPP-Pediatric Education for Prehospital Professionals (ALS)