Broadband Academy
Broadband Customer Service CE Certificate
Broadband Installer CE Certificate
Online
Advance your career
The Broadband Academy is offered fully online at a time and place most convenient for you and your employees. Whether entry-level or senior personnel, this two-level training program will provide professional development and cross training for employees with the most up-to-date technical content.
Instructor led training with flexible, online courses to eliminate travel time and reduce expenses
Improves retention of valuable employees
The Academy is developed into two levels. Students of the Academy can opt to complete levels 1 or 2  allowing them to build and advance their career. The Broadband Academy's "a la carte" option also adds to the program's flexibility.
See the helpful links for additional information about all continuing education courses. 
View & Register for Classes
Broadband Academy Levels and Courses
Click the class link below to register for the class. Courses that aren't linked are not yet available for registration. 
Payment is required upon registration. If your employer is paying, please contact your local Northwood Tech Campus to pay.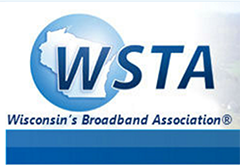 Broadband Academy FAQs
Q: Are there options for financial aid and scholarships? 

A: WSTA (Wisconsin State Telecommunications Association) and other local telecoms offer scholarships and grants. You must apply and meet the requirements for these scholarships. 

Q: Are there any textbooks for the Cisco classes and IT Essentials and Security? 

A: No. You will be working entirely online and perform virtual lab exercises. 

Q: What is the extra charge for Network 201? 

A: You will be required to purchase TestOut Netpro software for $136.

Q: Can I take the classes at my own pace? 

A: Classes are open 24 hours a day/7 days a week. You can work on the classes at the times that best fit your schedule. However, you are required to submit assignments on or before the due date. 

Q: What is the focus of the level 1 and 2 classes? 

A: The focuses are as follows:

Level 1: The focus is for customer service representatives to gain the knowledge to speak with customers and technicians to the technical side of broadband telecommunications. These courses can help customer service representatives act as a helpdesk for the customer.
Level 2: The focus is to help train workers as telecommunications installers and technicians.