Stephanie Johnson - Program Director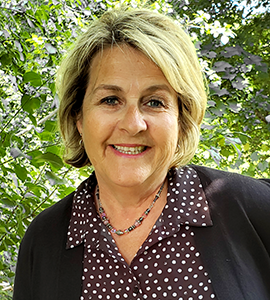 "Certified Nursing Assistants are in very high demand. These skills can get you a job almost anywhere from nursing homes to hospitals to home care. There will always be a need."

---
Degrees
ADN, Century College
B.A., University of North Dakota - Grand Forks
Biography
Stephanie Johnson has been a registered nurse for 25 years and has taught the nursing assistant training for over 12 years to a variety of populations. Since teaching, she has discovered that everyone has a unique learning style, so she aims to incorporate a variety of teaching techniques. Besides the regular lecture style, Stephanie likes to have students work in groups and pairs to learn and interact. She uses videos and case studies as well as her own personal experiences. Stephanie wants to make sure every student succeeds. If she notices a student struggling, she will make sure to find out how she can best help the student learn and understand.
According to Stephanie, earning your Nursing Assistant certification from Wisconsin allows you to transfer your certification to just about any other state. Completing the Nursing Assistant program can help students experience the healthcare field to decide if this is a field you want to pursue further. It's a stepping stone/prerequisite to the Nursing – Associate Degree program.  
During the summer, Stephanie enjoys going out on the pontoon to fish and swim; in the winter, she enjoys ice fishing and watching hockey. She also likes to travel and entertain friends and family.