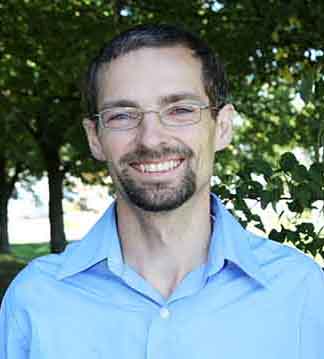 Contact
---
715.319.7173
600 North 21st St., Superior, WI 54880
"I love teaching complex concepts in a simple and engaging way, and I approach each subject from several angles to engage all of my students and their different learning styles. My goal is to empower them to discover their own answers through critical thinking and creativity."

---
Degrees
B.S., Brigham Young University-Idaho
Master of Accounting, Ohio State University
Biography
Before joining Northwood Tech, Ben worked for eight years at Brady, Martz & Associates, a regional public accounting firm in Grand Forks, ND. He managed tax returns and projects as well as taught fellow employees how to use the firm's software, including Excel, QuickBooks and Adobe Acrobat. He enjoyed finding innovative ways to teach this diverse group of learners, especially the ones learning remotely, and he continues to draw on this experience as an instructor at Northwood Tech. 
In college, Ben worked as a certified peer tutor and as a teacher's assistant. He enjoyed the collaborative, dynamic environment and focused on not only teaching the material but showing students how to effectively use their particular learning style to grow throughout their education and career. 
While living in North Dakota, Ben volunteered with the Boy Scout program. In 2011, he received the Lake Agassiz District Scouter of the Year award, and in 2014, he was named Scoutmaster of the year. He continues to be involved in Scouting and other youth organizations. Ben bring the same values of inclusiveness and respect to the classroom as he did in Scouting. 
In his free time, Ben enjoys playing pickleball, guiding canoers through the Boundary Waters and updating his website, paddleplanner.com.