Ashland

New Richmond

Rice Lake

Superior

Balsam Lake Outreach Center

Ladysmith Outreach Center

Hayward Outreach Center
News
Northwood Tech awards the College's first digital badges
Students from across Northwest Wisconsin are the first in the College's history to earn a Northwood Tech digital badge.
Each year, future entrepreneurs and community leaders enroll at Northwood Tech to begin their career journey in Business Management. The 2021-2022 year stands out from others as it marks the College's pilot of awarding digital badges. In the pilot run, 32 students earned the first Business Management digital badge titled Business Essentials.
Pierson Goodreau, Ashland, was one of the College's first digital badge recipients. For Goodreau, the digital badge is a confirmation that he is on the right track with his education.
"I have something to show, and I'm only a quarter of the way done with a two-year program," said Goodreau. "It makes me feel like I'm doing a good job, and it's just something to show that my hard work is being acknowledged."
This digital badge, also known as a micro-credential, proves skills in human resources, marketing and customer service. Digital badges can be interwoven into a course, allowing the student to earn badges as they work toward their diploma or degree. The badges are awarded after the student has completed assessments that measure their understanding of the skill.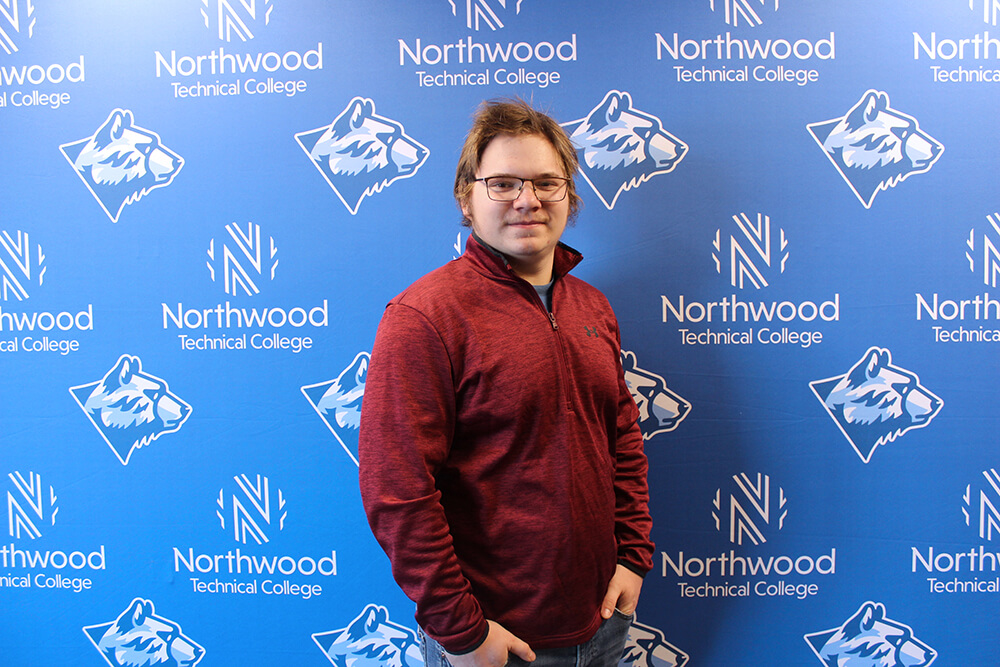 Pierson Goodreau, digital badge recipient from the Ashland campus.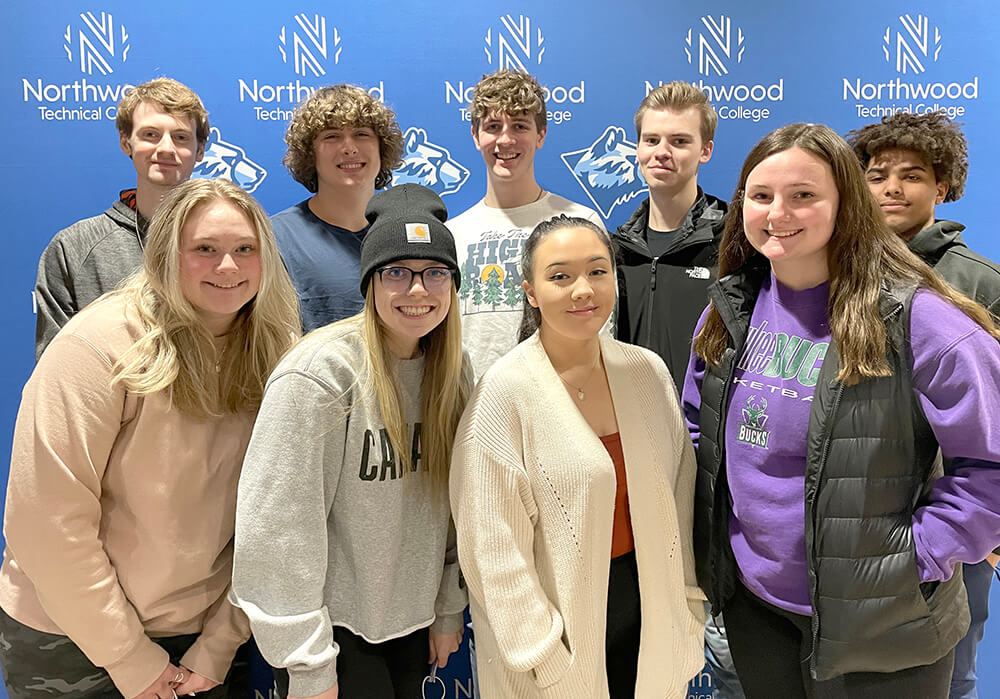 New Richmond's digital badge recipients. Back row, left to right: Jackson Mahoney, Bennett Bergmann, Sam Spaeth, Scott Rubin, Adam Weihe. Front row, left to right: Samantha Jensen, Ali Tunnicliff, Taylor Clay, Jada Malone. 
As the hiring landscape evolves, more and more recruitment is moving online. Employers have more ways to reach workers now than ever before. While not a new concept, digital badges are a product of the ever-changing workforce. Upon successful completion of the assessments, students will earn a digital badge that can be used as proof of the skill acquired. Northwood Tech awards the badges through a national company certifying the authenticity. Once students claim their badge, the badge can then be linked to their social media profiles or featured on employment applications, portfolios and websites. The badges can also be used as talking points during job interviews and provide the badge recipient a way to stand out from other candidates.
Northwood Tech is grateful to all its community partnerships. Your support of the Northwood Tech Foundation is essential to student success. For information on how to contribute, visit www.northwoodtech.edu/donate.  
A nationally top-ranked college and a designated 2021-22 Military Friendly® School, Northwood Tech serves the educational and career needs of more than 15,000 residents of Northwestern Wisconsin each year. With multiple campuses, Northwood Tech offers career-focused associate degree programs, technical diplomas, short-term certificates, customized business training, and a wide array of courses for personal or career enrichment. Northwood Tech is a member of the Wisconsin Technical College System and is accredited by the Higher Learning Commission (www.hlcommission.org). For more information, call 800.243.9482 or visit northwoodtech.edu. Northwood Technical College is an Equal Opportunity/Access/Affirmative Action/Veterans/Disability Employer and Educator.