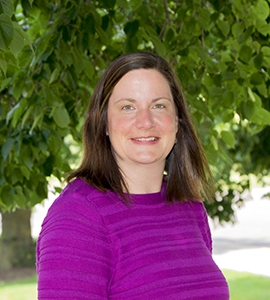 Contact
---
715.234.7082 ext. 2207
1900 College Drive, Rice Lake, WI 54868
"This program is a necessity of any business that revolves around customer service, technology and organization skills. Administrative professionals are vital for a successful business operation."

---
Degrees
Cert., UW-Stout
A.A.S., Northwood Tech
B.S., UW-Stout
M.A., UW-La Crosse
Biography
After graduating from Northwood Tech's Administrative Professional program, Brenda Kretzschmar went on to not only obtain employment in the field, but she was able to transfer her credits to obtain a bachelor's degree and eventually a master's degree. Prior to her role as the Administrative Professional instructor at Northwood Tech, Brenda worked in the education field in various capacities. She worked as a high school teacher, an administrative assistant and a career and technical education coordinator, among other roles, all of which providing her with valuable insight for her students.
According to Brenda, students will be working with the same technology they can expect to use in the workforce. She ensures that all students experience equal service and learning to best prepare students for success in school and in their future careers.
In her spare time, Brenda enjoys spending time with her family, gardening, fishing, reading and traveling.