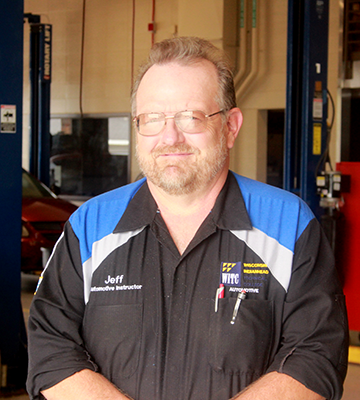 Contact
---
800.243.9482 ext. 5270
1900 College Drive Rice Lake, WI 54868
"I wanted to give back to the occupation that I love doing. At Northwood Tech, most of what I do is hands on. The students actually work on vehicles and learn by doing." 
---
Degree
Associate Degree, Northwood Tech
Biography
I worked in the automotive field as a technician for 20 years. I was GM and Chrysler Master Technician Certified and was a GM Master Technician Certified in the top 20 nationally. 
In my free time, I enjoy hunting, fishing, working on my Corvette and long-range, high-power rifle target shooting.