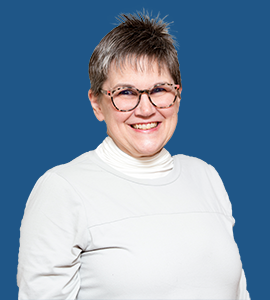 Contact
---
715.234.7082 ext. 5354
1900 College Drive, Rice Lake, WI 54868
"When you hone and develop your skills as a leader and manager in your organization, you will find opportunity for success around every corner."

---
Degree
B.S., UW-River Falls
Biography
Teaching is part of Leah Holst's DNA. She comes from a family of teachers (on both sides of her family), so education is the topic of conversation at every family holiday. Leah has two professional passions: teaching and human resources, and teaching at Northwood Tech allows her to combine these two passions in a way she never imagined possible.
Leah believes that the human resource management and leadership development professionals make a difference in the world. In these career fields, professionals help others perform to the best of their ability, which in turn will helps the employer achieve their business and financial goals.
Leah's goal as an educator is to make students aware of the data and information they need to be successful in any task and how to use that information and apply it to the work they will be doing.
In her spare time, Leah enjoys spending time with her husband, children and grandchildren. She also enjoys quilting, splashing in the lake, gardening and reading.