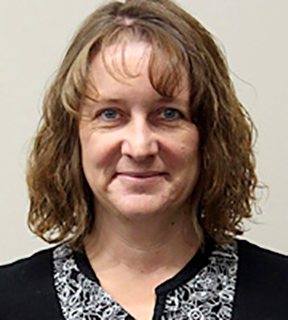 Contact
---
(715) 234-7082 ext. 5417
1900 College Drive
"I envision my position as a guide that will help students learn how to be more accepting of others by being a good role model from a team perspective."

---
Degrees
A.A., Northwood Tech
B.A., University of Wisconsin-Eau Claire
M.S., Capella University
Biography
Anne Gonske is a proponent of lifelong learning. She embraces opportunities to implement more creativity and innovation in the classroom so she can provide students with individualized attention. Through course work designed to simulate real-life situations, Gonske will prepare students to develop skills that can be used for a lifetime. She believes in keeping touch with the community so her classes stay relevant and teaching students to work together through developing their communication skills, yielding productive positive interaction. 

Growing up with an agricultural background taught Gonske how to be hardworking and patient. Working with her family promoted strong values that she feels made her a better person. She loves helping students succeed and embraces the challenges that come with teaching.
 
As an alumnus from Northwood Tech herself, Gonske can vouch for the benefits of attending a technical college.

"I believe technical colleges are the vital link that allow their student body to develop skills that will give them the competitive edge in today's world," said Gonske.