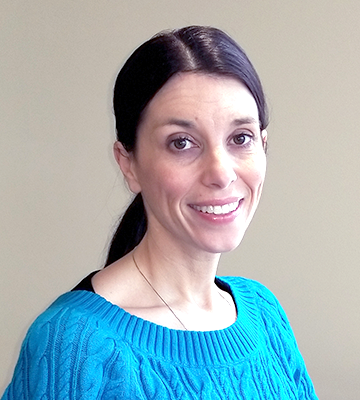 Contact
---
(715) 246-6561 ext. 4331
1019 S. Knowles Ave. New Richmond, WI 54017
"Northwood Tech's hands-on OTA program provides students with many community-based learning opportunities to enhance the skills they need to be successful practitioners."

---
Degrees
B.S., University of Minnesota-Twin Cities
M.A., St. Catherine University
Biography
Occupational Therapy Assistant is ranked as the number one best healthcare support job by U.S. News and World Report in 2016, and from my personal experience, I agree that it is one of the most rewarding job fields.
I have over 10 years of experience in the OTA industry, and I am excited to share my knowledge and love of the profession with my students. I have worked in a variety of practice settings including outpatient clinics, charter and public schools, inpatient hospital, aquatic therapy and in private homes with ages ranging from infants to older adults.
My extensive and wide-ranging experience in the field brings valuable insight to the classroom. I hope to share my passion for the profession with my students.
In my spare time, I enjoy spending time with my husband, Bill; sons, Xavier and Carsten; extended family and friends. I love to travel, camp, explore the outdoors and watch and play sports.