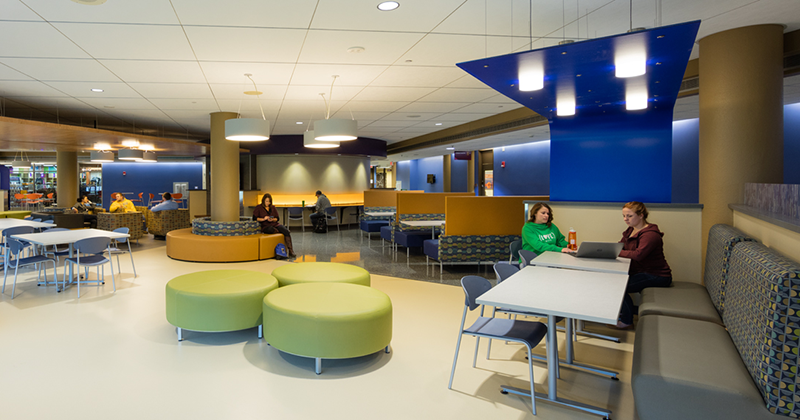 Workforce Resources
The Division of Vocational Rehabilitation (DVR) assists individuals with disabilities towards the achievement of their employment goal, who have been determined eligible for services.
For information on DVR or to determine if you may be eligible for services contact the DVR office in your area or visit their website. 
DVR Grant Information
For individuals who have been determined eligible for services from the Division of Vocational Rehabilitation and have a Individualized Plan for Employment that includes support of post secondary education, you may be eligible for the DVR Training Grant which is funding towards certain cost of attendance items.
The amount of your training grant will depend on how much financial aid you get and your unmet need. The training grant amount is up to $4,500 per academic year for a full-time student.
For those receiving a DVR Training grant, you must apply for financial aid by April 15. Applying after that date may cause delays that could negatively affect your eligibility for a DVR training grant.
For more information, contact the DVR office that is located closest to the county you currently reside in.
DVR Office Locations
Ashland

Division of Vocational Rehabilitation
823 West Main Street, Suite 1
Ashland, WI  54806
715.682.7252 (Voice)
800.387.0315 (Toll Free)
715.682.3012 (FAX)

Eau Claire

Division of Vocational Rehabilitation 
Eau Claire County Job Center 
221 West Madison Street, Suite 140-C 
Eau Claire, WI 54703 
715.836.4263 (Voice) 
800.622.1771 (Toll Free) 
888.877.5939 (TTY) 
715.836.3942 (FAX)

Ladysmith

Division of Vocational Rehabilitation
Wisconsin Job Center - Ladysmith
108 West 2nd Street North
Ladysmith, WI 54848 
715.532.2709 (Voice) 
888.877.5939 (TTY) 
877.387.3879 (Toll Free) 
715.532.2756 (FAX)
Menomonie

Division of Vocational Rehabilitation 
3655 Schneider Avenue, Suite B 
Menomonie, WI 54751 
715.232.5660 (Voice) 
800.622.1771 (Toll Free) 
888.877.5939 (TTY) 
715.232.5660 (FAX)

Rice Lake

Division of Vocational Rehabilitation
Barron County Job Center
331 South Main Street, Suite 6
Rice Lake, WI 54868
715.234.6806 (Voice)
888.877.5939 (TTY)
800.228.2587 (Toll Free)
715.234.7821 (FAX)

Superior

Division of Vocational Rehabilitation
Wisconsin Job Center - Superior
1805 North 14th Street
Superior, WI  54880
715.392.7896 (Voice)
888.877.5939 (TTY)
800.228.2513 (Toll Free)
715.392.7873 (FAX)