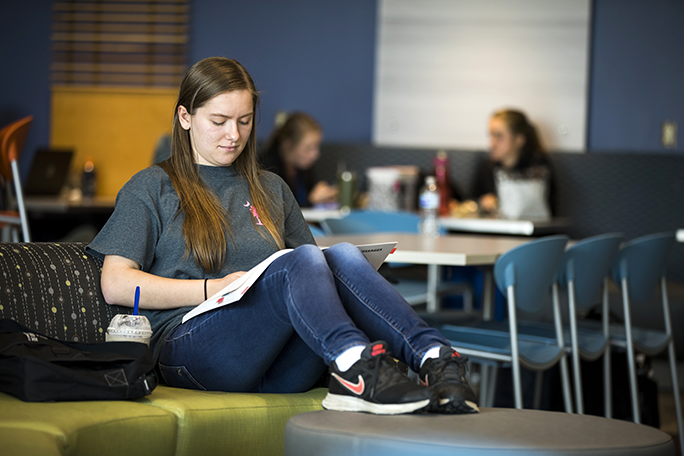 General Studies
Ashland*, New Richmond*, Rice Lake*, Superior*
Outreach Centers: Balsam Lake*, Hayward*, Ladysmith*
*Combination of Online, Your Choice, or On Site instruction. Select courses are available at the Outreach Centers. Please contact your local campus for specifics.
General Studies offers courses in communication, mathematics, science, social science, and behavioral science that provide the foundation for degree, certificate, and diploma programs at Northwood Tech.
Overview
General Studies offer individualized and group instruction in English, social studies, science, reading, mathematics, English Language Learning (ELL), civics, health, career exploration and employability skills. You may choose to complete General Studies courses to prepare for entry into specific Northwood Tech courses, to receive academic support with current program course materials, to prepare for employment, to increase knowledge of oral and written communication and to fulfill personal goals. GED/HSED® preparation and testing services are also available.
Collegewide Outcomes
Collegewide Outcomes are universal in nature and are intended to develop personal awareness, career effectiveness and professionalism. These outcomes are tied to program outcomes. Achievement of these outcomes builds a strong foundation for future mobility in your chosen field.
As a student, you are expected to demonstrate knowledge, understanding and skills in these areas of study:
Communication
Critical Thinking
Mathematics
Science/Technology
Social Interaction
Local/Global Perspectives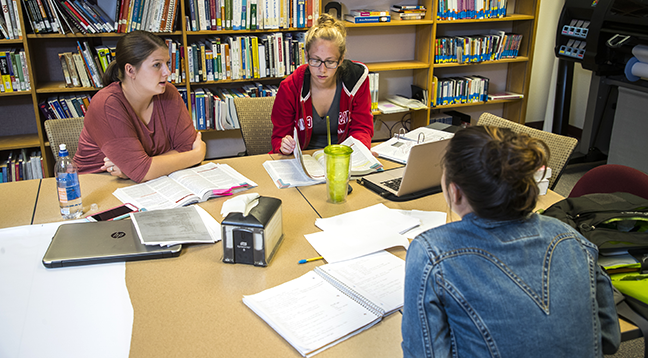 Northwood Tech is collaborating with UW-Superior to offer you a full slate of Liberal Arts and General Studies courses. The combination of Northwood Tech General Studies courses and UW-Superior courses enable a Northwood Tech student to work toward a full University Transfer Degree-Associate to Bachelor's/Arts or University Transfer Degree-Associate to Bachelor's/Science, while still living, working and going to school near home.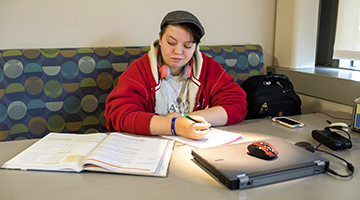 Enhance communication and critical thinking skills.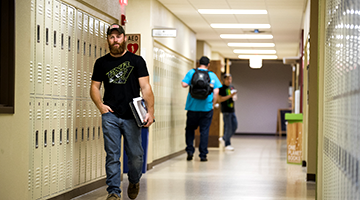 Build a strong foundation.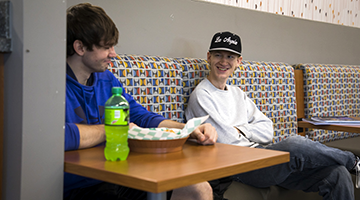 Academics
General Studies courses are available at the Ashland, New Richmond, Rice Lake and Superior campuses. 
Northwood Tech is large enough to serve you but small enough to know you. Northwood Tech's experienced instructors are knowledgeable, approachable and eager to help you. 
Start Here, Transfer into a Program
Whether you're on a waiting list for a program or you're not ready to commit to a program, you can always start with completing general studies courses. 
Multiple Course Start Dates
You can begin taking classes in the fall, summer or spring.
Courses
Complete courses from nine different areas of study such as English, Speech, Humanities, Social Science, Mathematics, Natural Science, Health/Wellness, Diversity and Ethnic Studies, World Language and electives. 
Focuses on developing effective listening techniques and verbal and nonverbal communication skills through oral presentation, group activity, and other projects. The study of self, conflict, and cultural contexts will be explored, as well as their impact on communication.
Introduces students to the basic concepts of sociology: culture, socialization, social stratification, multi-culturalism, and the five institutions, including family, government, economics, religion, and education. Other topics include demography, deviance, technology, environment, social issues, social change, social organization, and workplace issues. Students will complete a global awareness project. NOTE: This course is recognized for general education transfer as part of the University of Wisconsin (UW) System/Wisconsin Technical College System (WTCS) Universal Credit Transfer Agreement (UCTA).
This is an introductory course that emphasizes the structure of the human body and the functional interrelationships of the body's systems. Consideration is given to the human body and disease, human genetics, human ecology, and the role that humans play in the environment. The course consists of 3 hours of lecture and 2 hours of lab per week. Note: This course does not meet requirements for or substitute for General Anatomy and Physiology or Anatomy & Physiology I and II.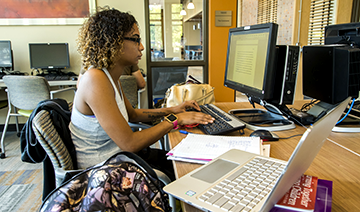 Transfer Options
Transfer your Northwood Tech credits to a four-year college in Wisconsin to obtain your bachelor's degree and beyond.