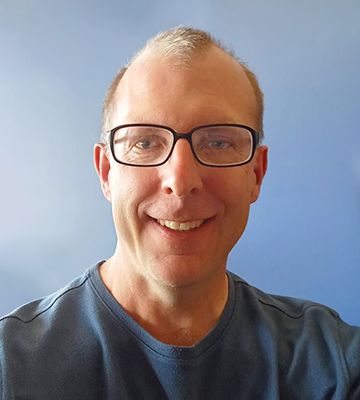 Contact
---
(715_ 394-6677 ext. 6338
600 North 21st St. Superior, WI 54880
Associate Dean of General Education, Superior
Ralph Waldo Emerson said it simply and well: "This time, like all times, is a very good one...if we know what to do with it." And it is most certainly another good day in Superior. 
As a career teacher in Superior for 20 years, in our technical college system and through other UW-Superior courses/programs, it's a pleasure to support our top-shelf Superior region faculty in a new way. They are helping transform lives for students, families and communities. It's a particular privilege for us to serve small businesses, and I'm grateful for the community's support when operating ours through Superior-based real estate sales, rental and investment. 
As a junior year cafeteria set up, my wife and I met and studied at UW-Superior over 25 years ago. I served on UWS' Student Support Services staff in 1999, the year we were married, coordinating tutoring services, assessment, and WTCS-UW bridge programs for six years before joining Northwood Tech as full-time faculty. Under Northwood Tech, these partnerships continue with new associate degree partnerships, and a dream team of colleagues has successfully crafted and implemented it. Through all seasons, we remain grateful for good neighbors who lift up progress together.
Through listening deeply to neighborhood needs with a competent, compassionate and collaborative approach, our Superior team is well poised to partner with industry, nonprofits and others with interest in seeing the region's best days ahead. To that end, I hope you'll feel free to connect with any of us on your ideas for everything next.