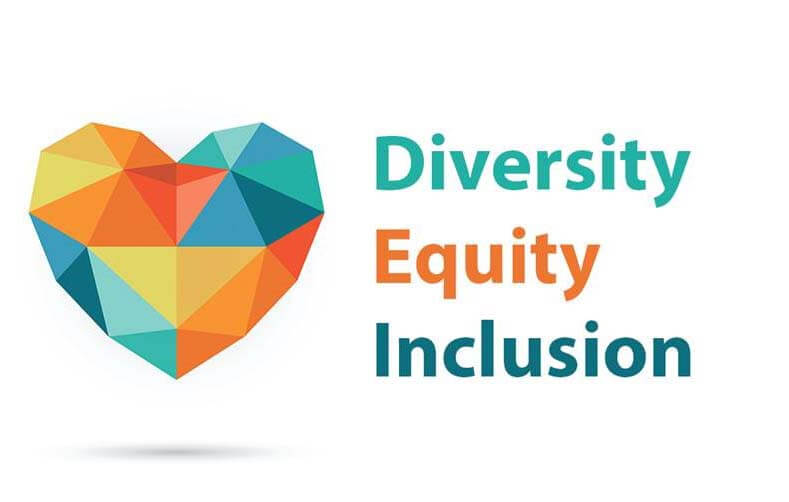 Northwood Tech Goals for Affirmative Action/Equal Opportunity
Emphasize an educational and work environment that reflects, appreciates and celebrates a diverse society.
 
Ensure a climate for the success of employees and students by appreciating the uniqueness he/she brings to the College.
 
Balance individual occupational program enrollment percentages for students by race, sex and disability percentages with the general population.
 
Assure non‐discrimination in career planning, counseling and placement services for students.
 
Analyze and address employment of staff at the College to match availability percentages for race, sex and disability categories in the general population of the District.
 
Create additional outreach to individuals with military service and veteran status.
 
Program specific goals will be met to respond to identified protected/underserved populations that exist within the Northwood Tech District to address student and employee recruitment and retention.
A collegewide Diversity, Equity and Inclusion Team has been assembled and meets regularly to make continuous progress toward these goals. The entire Wisconsin Technical College System is dedicated to diversity, equity and inclusion effort. View the WTCS Commitment to Progress here. 
Diversity, Equity and Inclusion at Northwood Tech
So much is happening in the world of diversity, equity and inclusion at Northwood Tech. The College's Diversity, Equity and Inclusion (DEI) team, formed in 2018, meets regularly and focuses on progressing the goals of the College's Affirmative Action Plan and other initiatives. Some highlights of the team's efforts include professional development guides and trainings, creation of the DEI webpage to provide resources and topical information, the Equity Vision Statement, the implementation of Privacy Rooms on campus and much more. Check out the resources below to learn more about what the College is up to in diversity, equity and inclusion. 
Diversity, Equity, and Inclusion Resources
Articles
Videos
Websites & Activities
On Campus Resources
Privacy Rooms and Nursing Mothers' Rooms
Privacy Rooms are available at the Rice Lake and Superior campuses and may be used for breastfeeding, minor medical administration (e.g. insulin shots), stretching, meditation, prayer, or simply as a quiet space for those who need to rest and recharge. See Student Services to reserve the space.
Rice Lake Campus: Room 106C
Superior Campus: Room 103I
Nursing Mothers' Rooms
Nursing Mothers' Rooms are available at the Ashland and New Richmond campuses in the following spaces:
Ashland Campus: Nurse's office, Room 220
New Richmond Campus: Room 1125A
Single Stall Bathrooms Locations
Ashland Campus: Rooms 214 & 215 (adjacent to Nurse's office), Room 433 (Health wing)
New Richmond Campus: Room R004 (near Nurse's office), Rooms R011 & R012 (Business area), Rooms R013 & R014 (Vet Tech area)
Rice Lake Campus: Outside the HUB (adjacent to Room 152)
Superior Campus: First floor, near 21st Street entrance
Common Language
Diversity

Defined at Northwood Tech as individual values, personal interests, personalities, learning styles, neuro-functioning, and life experiences; group and social differences such as race, ethnicity, social and economic class, gender identity, immigration status, sexual orientation, country/region of origin, and ability; and political, religious, spiritual, age, or other cultural values and affiliations.

Equity

Defined as meeting all individuals within the College community where they are and removing barriers to success.

Inclusion

The practice of ensuring that students, faculty and staff belong and are incorporated as valued members of the College community.

Majority

A group that holds social power, prestige, privilege or status.
A group that controls sectors of social life, including access to education, jobs and so on.
Does not imply numerical value.

Minority

Group(s) not equal in social power, prestige, privilege, or status.
Societal opportunities are not equal to those from the majority group.
Does not imply numerical value.

Underrepresented

Refers to a group or groups whose limited representation places them at a disadvantage and affects their ability to achieve at the same rate and level as the mainstream population. Underrepresented groups are defined in the context of the College's overall population, or in the context of a specific area of campus, such as an academic program or a department.

Multiculturalism

The existence, acceptance, or promotion of diverse cultures, identities, and experiences that are included in the College's definition of diversity.

Cultural Intelligence

The capability to assess the varied attitudes, beliefs, behaviors, and emotions of one's self and others and to effectively communicate in situations characterized by diversity at the College.

Achievement Gap

The difference between the rate of achievement for underrepresented populations at Northwood Tech and a stated goal.