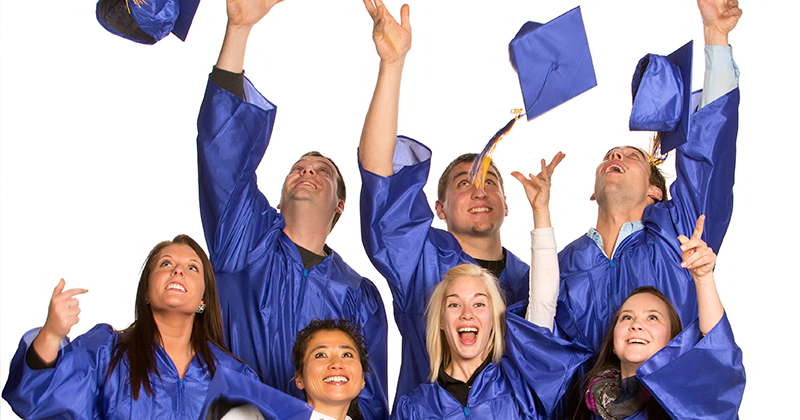 Measuring Success at Northwood Tech
With a focus on continuous improvement, Northwood Tech conducts research studies and implements other strategies to measure our success and effectiveness as an institution of higher learning. Annual or ongoing efforts are made to assess:
Learning outcomes for our students.
Graduate success.
Return on investment for taxpayers and residents.
Community and employer training needs.
Other areas of interest to the college and the communities we serve.
For additional information about the College's research, contact the Institutional Research Office.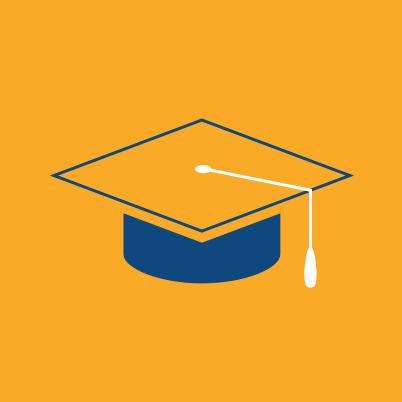 Graduate Follow-Up Survey Results
Each year, Northwood Tech surveys graduates to find out how well their degree or diploma prepared them for their career. The results reveal an impressive record of academic excellence and a valuable career perspective. The trend continues as Northwood Tech released the results from its most current Graduate Follow-up Survey. 
Additional Research, Resources and Reports
Affirmative Action

Annual Financial Reports

Employer Satisfaction Survey
Fact Book 2021-2022
Local Equity Report
Longitudinal Graduate Survey
Outcomes-Based Funding
Student Satisfaction and Engagement Surveys
Northwood Tech Employee Satisfaction Survey
Northwood Tech Budget Book Summary
Institutional Publication of Student Outcome Data
Enrollment

In fiscal year 2023, Northwood Tech served over 12,500 students, generating over 1,740 full-time equivalent (FTE). 
For additional detailed information about student enrollment, including gender and ethnicity, and divisional, program, and campus breakouts, see the Northwood Tech Fact Book.
Download a historical view of FTE and Headcount

Source: Cognos, CSWSR041 Registration Student Detail Cube

Graduation Rates

Northwood Tech's 3-year cumulative graduation rate for program students is 60.4% (2020 cohort).

Source: WTCS Student Success Dashboard

Persistence

Northwood Tech's overall Undergraduate course success rate for the 2022-2023 academic year was 89%.

Source: Cognos, CSWSR108 Course Success Rate Dashboard

Licensure Rates

Licensure exam pass rates for the following Northwood Tech programs are hyperlinked to the individual program pages. 

Retention

Institution Retention for Program Students

 

2019-20

2020-21

2021-22

2022-23

Fall to Spring Institution Retention Rate

79%

79%

79%

79%

 

2019-20 to 2020-21

2020-21 to 2021-22

2021-22 to 2022-23

2022-23 to 2023-24

Year to Year Institution Retention Rate

74%

73%

71%

TBD

*This number will change as the 2023-24 school year progresses.

Source: Cognos - CSWSR058 Term to Term Retention by Divisions and Institution and CSWSR061 Year to Year Retention by Divisions and Institution.
Institutional Review Board
Northwood Technical College encourages and supports the scholarly endeavors of students, faculty, and staff as well as educational researchers. We realize that the pursuit of scholarly work and research often involves the use of human subjects for data collection and analysis. Northwood Technical College's Institutional Review Board (IRB) evaluates research proposals involving human subjects to ensure that:
The rights and welfare of human subjects used in research studies are protected.
Risks are minimized.
The potential for benefit is maximized.
All human subjects are provided with legally effective informed consent.
All private information is handled with confidentiality.
All research is conducted in an ethical manner and in compliance with established standards.
Northwood Technical College's IRB must approve research projects prior to the participation of subjects or collection of data. The Office of Institutional Effectiveness, while performing administrative functions of the Institutional Review Board (IRB), serves as the official oversight office for human subject research at Northwood Technical College. The office is the central point of contact for investigators, research subjects and regulatory agencies. Institutional Effectiveness organizes and documents the IRB Review Process and provides assurance that the human subject research undertaken is in compliance with federal, state, and campus policies.
All research involving human subjects that is conducted at or sponsored by Northwood Technical College, whether funded or unfunded and whether conducted by the college or others, must comply with applicable policies for the protection of human subjects. Northwood Technical College's IRB must approve research projects prior to the participation of subjects or collection of data.
To initiate research and the IRB process, please complete the Request to Conduct Research Form. Northwood Technical College's IRB does not assume the role of evaluating proposed research, its merits, or its potential contribution to scholarly literature. Rather, the IRB is charged with evaluating each project's compliance with ethical standards. For questions about conducting research at the college or the approval process, please contact Vice President, Institutional Effectiveness.