Technical Recommendations- Courses and Programs
Student Technology Recommendations
The computer hardware, software, and the Internet connection that are used for accessing coursework are the primary means of participating in online courses and collaborating with your instructor and fellow students and therefore are significant contributors to academic success in your online course and/or program at Northwood Technical College. It is essential that you own or have ready access to a computer that meets the following minimum specifications. Northwood Technical College is primarily Windows PC-based and Microsoft Office (Word, Excel). Microsoft Access and Microsoft Publisher are not supported for Mac's or Linux computers.
If using Macintosh or Linux based computers, coursework must be submitted using your Office365 tools provided with your Northwood Tech email account. It is important to verify with your Program Faculty if non-Windows based computers are acceptable in the program.
Hardware Recommendations
Minimum 2.5 GHz processor
8 GB memory (16 GB preferred)
High-speed Internet connection, especially if enrolled in online courses
A web camera and microphone/headset may be required for online courses
High Speed Internet Access
A high-speed Internet connection with minimum speed of 15-25 MB or better.
The use of satellite and cellular connections may result in slowness or errors (timeouts or access problems) when accessing the classroom and course materials - options like Starlink are acceptable for performance.
IMPORTANT! Taking online exams requires a reliable high-speed Internet connection.
Video conference applications require solid high-speed Internet connectivity to take advantage of full video and application sharing.
Software Recommendations
Microsoft Office365 (Word, Excel, PowerPoint) is provided through a download on the Office365 Portal Page. https://myhelp.northwoodtech.edu/kb/section/4/
*Some online classes/programs may require additional specific software, please contact your instructor.
Supported Operating Systems
Microsoft® Windows 10 and 11
Blackboard Supported Browsers
Office365 – Your College Email
Blue Jeans Web Conference – Distance Learning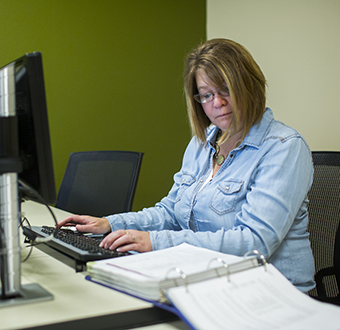 MyHelp
Should you encounter problems, please contact our MyHelp desk as follows:
Submit a Ticket

Off campus: 715.475.1111 voicemail only
On campus ext. 1111 voicemail only