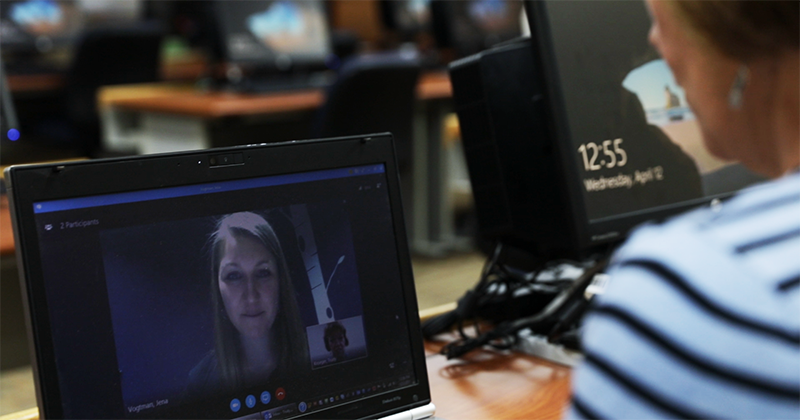 Online Courses vs. Traditional
Online courses cover the same material as the classroom version — it is only in the way it's taught that is different. Students say they are equal to or more difficult than classroom-based courses. This is because you must invest the extra time and effort necessary to fully participate in a variety of activities and materials necessary to complete your coursework.
Online courses also require you to be very self disciplined. This is accomplished by using the course materials in a very deliberate order and sequence. These materials may include a text, study guide or course handbook, a media component and a course map outlining the sequential step-by-step use of the materials.
You won't be alone, but how you interact with classmates will be different, such as posting to online discussion boards. Many students report that they actually learn more in online classes and find the experience more rewarding; however online classes are not for everyone. Even if you are an excellent student, you may find that online classes are not compatible with your learning style.
Will online learning be a good fit? 
While there are many points to consider when making a decision about online learning, ultimately you are in the best position to know whether it fits your personal learning style and lifestyle. If you have the right qualities to be a successful online student, you will probably find it to be a very convenient and rewarding alternative to traditional classroom learning.
Do you have self-discipline and motivation? 

Unlike traditional courses in which the students and instructor meet face-to-face once or several times a week, most of the learning activities and communication in an online course are asynchronous, meaning that class members participate and complete their assignments at different times throughout the day and week. This arrangement can make it possible for you to do your class work when it's most convenient for you. However, with this increased freedom and flexibility comes responsibility. Without the structure of regular class meetings, it will be up to you to pace yourself and keep up with assignments.

Are you able to commit time each day or week to your online course(s)? 

Online courses often require at least as much, if not more time and commitment than traditional courses. Completing course assignments and other learning activities can take from five to fifteen hours or more per week. And you may find that you need to be online almost every day. So before enrolling, be sure you can set aside enough time to keep up with your daily or weekly assignments.​

Do you have good communication skills and enjoy expressing your ideas in writing? 

In online courses, nearly all communication is written, so it is critical that you feel comfortable expressing yourself in writing. If you feel that you are weak in this area, try to brush up on your writing skills and find out how much writing is required for the course before enrolling.

Do you feel comfortable discussing problems with your instructors? 

If you are having problems with the technology or the course content, you need to let your instructor know as soon as possible. Without this feedback, your instructor will never know what is wrong. Remember that many of the nonverbal cues that you use in the classroom to show frustration, boredom, or confusion (such as a yawn or a look of bewilderment) are not possible in an online class.

Will you miss the experience of sitting in a classroom? 

While the level of interaction can be very high in online courses, it is not the same face-to-face interaction. Some online students miss having the opportunity to see and listen to their instructor and classmates. If you feel that a traditional classroom is essential for learning, online classes may not be right for you.

Are you comfortable using computers? 

The personal computer is the primary learning and communication tool in most online courses. You don't need to be a computer guru or a geek to succeed, but you do need to have some basic technology skills, such as word processing and using a web browser. Needless to say, you will also need regular access to a computer with an Internet connection. If you find computers scary or intimidating, you may want to get some computer training at a local community college before taking an online course.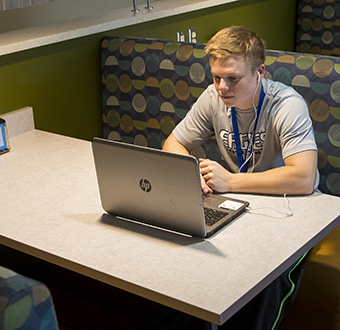 Technology Requirements
You'll have to be sure you're set up for success in online classes and that includes your hardware, software and how fast your internet connection is.