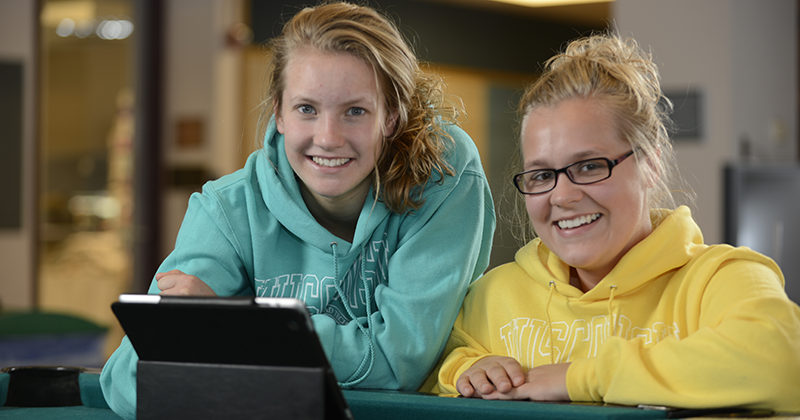 Get Involved with Federal Work-Study
Federal Work-Study is a great way to earn extra funds while going to college. Jobs are granted on a first-come, first-serve basis. 
What is the Federal Work-Study Program? 
Federal Work-Study (FWS) is a federally funded aid program designed to provide part-time employment for eligible students, often on campus, where you can earn money to help pay your education expenses. It allows students to gain valuable work experience and marketable skills while providing Northwood Tech vital student support. The rate of pay for these positions is listed in the Work Study Handbook. Students can work from 1 to 20 hours per week, depending on the position and funding eligibility. A bonus of Work Study is flexible scheduling, allowing you the ability to schedule work hours around your class schedule.
Students must demonstrate financial need to be awarded Federal Work Study funds.  Funding is available on a first-come, first-serve basis until funds are exhausted. While many students are eligible for Federal Work Study, you may not receive a FWS award due to lack of available funding or changes in your FAFSA from year to year, regardless of whether you had a FWS award in the past.  Please contact your financial aid advisor about your FWS eligibility or your campus talent & culture specialist with questions about the hiring process.
If you have been awarded and accepted work study, sign into MyCampus and click on the Handshake link to begin searching for jobs.