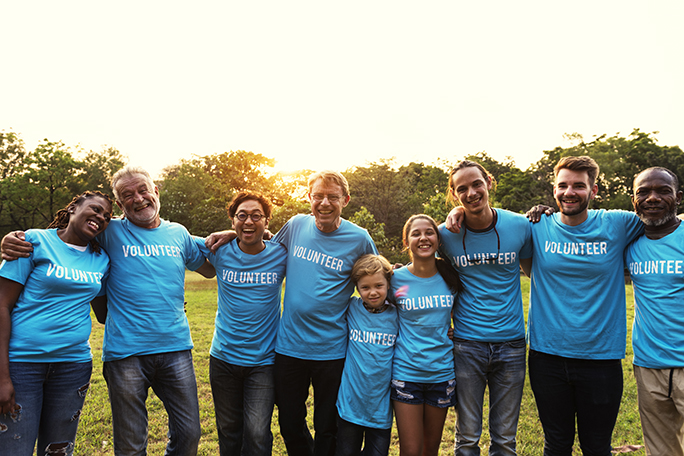 Nonprofit Leadership
Associate Degree
60 Credits | 2 Years
Online Program | Financial Aid-Eligible
Ashland*, New Richmond*, Rice Lake*, Superior*, Online
Outreach Centers: Balsam Lake*, Hayward*, Ladysmith*
*Combination of Online, Your Choice and On Site instruction. Select courses available at the Northwood Tech Outreach Centers. Please contact your local campus for specifics.
Career Cluster: Business Management
If you want to exercise your leadership skills and have a passion for helping people in need, the Nonprofit Leadership degree is for you!  Never before have nonprofit organizations been as important as they are today. With funding cutbacks to community resources, growing nonprofits are making up the gap in providing much-needed services to their regions and the nation. The Nonprofit Leadership program addresses strategies for meeting the challenges of acquiring new funding resources, recruiting a volunteer workforce, increasing service support needs and managing fiscal requirements.
Program Overview
As a student, you will explore the role of nonprofit organizations, developing volunteer and board relationships, coordinating grant and fundraising strategies, and managing fiscal resources. Graduates of this program could seek employment with government social services, YMCAs, assisted living centers, hospice, home care agencies, clinics, hospitals, Headstart and other childcare programs, domestic abuse and homeless shelters, and police, fire and EMS volunteer programs.
Program Outcomes
Nonprofit Leadership graduates will be able to:
Apply sound decision-making about fiscal and financial resources
Create individual professional development plans to meet organizational goals
Facilitate effective employee relations
Cultivate professional relationships to build community, board and volunteer resources
Select appropriate communication strategy to fit the situation
Explore the principles and concepts of nonprofit leadership
Examine various grant and fundraising strategies commonly used in the nonprofit sector
Plan, organize and evaluate nonprofit organizations based on its mission, vision and goals
Nonprofits are seeking qualified individuals to help further their missions of providing needed support and services in their communities.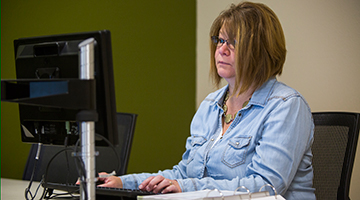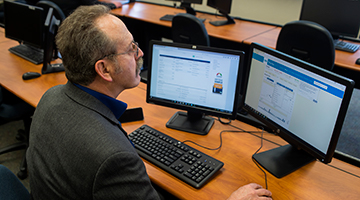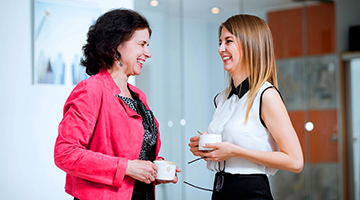 Academics
Nonprofit Leadership classes are offered on all four campuses (Ashland, New Richmond, Rice Lake and Superior) and Online. Conveniently take classes in a way that fits your lifestyle: Online, On Site and Your Choice instruction.
Nonprofit Leadership offers different options for acquiring a certificate, technical diploma or the associate degree. Start earning credentials in as little as one semester.
In addition to the real-life in-class experiences, students will participate in a hands-on field experience to practice the tasks and duties typically performed in a nonprofit organization.
The Nonprofit Leadership program accommodates your life by providing a 4 year part-time schedule to complete your education, making it easier to work around childcare, work and other responsibilities.
Required Courses
The Nonprofit Leadership program is focused on enhancing leadership skills of both formal employees and a volunteer workforce, seeking out funding sources and managing budgets, and implementing marketing activities to meet organizational goals.
Successful management of volunteers is critical to a nonprofit organization. This investigative course is intended to prepare students to assume roles as volunteer program leaders and managers, or to improve their skills in existing roles with volunteer organizations. The fundamental design of the course is based on learning through critical thought in and about leadership and management roles with volunteers.
An introductory course designed to familiarize students to the language of grants. Specific topics include proposal development, funding sources and processes, writing grant proposals, creating budgets, developing effective evaluation tools, and managing grant funds.
A dynamic course that focuses on developing a cohesive and strategic board of directors. Topics include defining the role of the board, strengthening the working relationship between staff members and board members, and organizing and facilitating effective meetings.
Nonprofit Leadership is Part of a Career Pathway
As a Nonprofit Leadership student at Northwood Tech, you can build credentials each step of the way!
You could take this first and get a credential.
15 Credits / Less than 1 Year
Potential Careers
Fundraising Coordinator, Development Coordinator, Grant Writer, Youth Specialist
12 Credits / Less than 1 Year
Potential Careers
Office Coordinator, Office Supervisor, Customer Service Specialist, Group Coordinator, Team Lead
Continue your education to earn a one-year technical diploma. 
Potential Careers
Fundraising Coordinator, Relationship Manager, Marketing Communications Associate, Program Manager
This is the program you're looking at.
60 Credits / 2 Years Full Time; Part Time Options Available
Potential Careers
Program Coordinator, Marketing and Communications Coordinator, Volunteer Coordinator, Director of Programs, Director of Development
Continue your education to earn your bachelor's degree.
Northwood Tech has an easy admission process that can be completed in one visit. Please see the details under the "Requirements and Application" section to get started.
Tuition and Fees
Northwood Tech breaks down the cost of education, so you'll have a good idea of how much your education will cost.
Financial Aid
Financial aid is available to help you pay for your education. It can come in the form of grants, loans, federal work-study, military and veterans benefits, division of vocational rehabilitation benefits, and scholarships. 
Estimated Total Program Costs 2023-24*
Nonprofit Leadership
60 Credits | 2 Years
$9,891
---
*Tuition is an estimate and does not include any miscellaneous fees for various courses, tools, books, supplies or uniforms. Program book costs are in addition to tuition and fees and vary depending on course selection and where the books are purchased or rented. 
After the Northwood Tech Nonprofit Leadership Program
Upon completion of the program, you will earn a:
Supervisory Leadership technical certificate
Leadership Essentials technical diploma
Nonprofit Essentials pathway certificate
Nonprofit Professional technical diploma
Nonprofit Leadership associate degree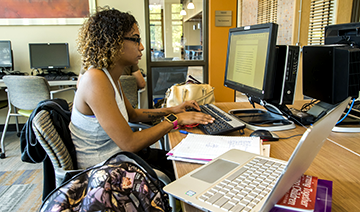 Transfer Center
Transfer your Northwood Tech credits to a four-year college to earn your bachelor's degree and beyond. 
Career Outlooks
Northwood Tech's graduates experience success. Learn more about the types of careers you can get after graduation.