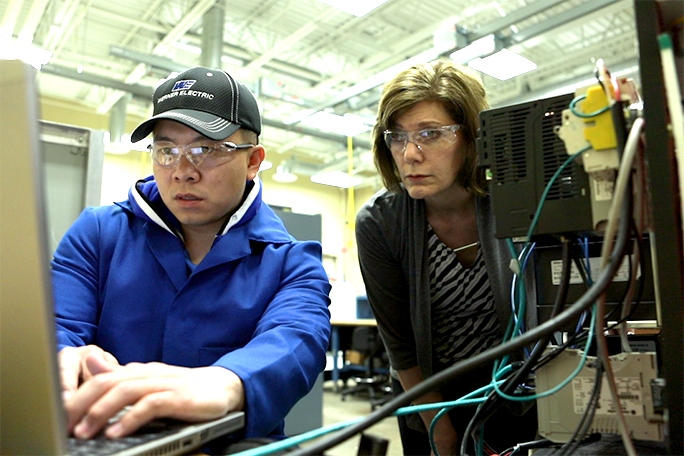 Industrial Systems Specialist
Unique in the State
Technical Diploma
28 Credits | 1 Year
Financial Aid-Eligible
New Richmond
Manufacturing
Graduates install, troubleshoot, program and repair electrical, light mechanical, and computer systems used in industry to control and automate machines or processes. The equipment that you will deal with controls machines used in manufacturing and equipment used to control continuous processes. Examples include power utilities, petrochemical and chemical, paper, plastics, municipal water and wastewater, food and beverage, pharmaceutical, renewable energy, and control equipment support by vendors and engineering firms.  
As a graduate, you can secure employment as Field Service Engineers, Automation Engineers, Instrumentation Technicians, Electricians, Control Systems Programmers, Control Systems Designers, Process Operators, Automation for Industrial Systems Technicians and Maintenance Technicians. 
Program Overview
This program is intended and recommended for individuals with a background in electrical equipment, electricity, or IT.  Process and manufacturing plants employ technicians to keep their machines and processing running and install and maintain equipment.  With this one-year technical diploma, you will be prepared to be employed at the technician level or higher on industrial computer networks, programmable logic controllers (PLCs) and process instruments. You will have both classroom and hands-on laboratory instruction with several systems to gain an understanding of controller and PLC interfacing, control systems and network installation.
Program Outcomes
Industrial Systems Specialist graduates will be able to:
Demonstrate safe practices and techniques
Perform installations of controls hardware/software/cabling
Perform programming and configuration of Programmable Logic Controllers (PLCs) and Distributed Control Systems (DCSs)
Integrate control systems
Troubleshoot hardware/software of PLCs, instrumentation and control systems
Develop system documentation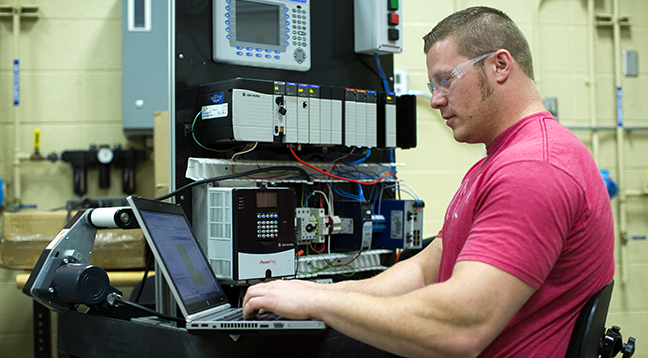 Information is presented in a classroom setting and then applied in the lab. Equipment used in the lab is kept current to match what is being used in industry. You will learn how to install and set up a variety of common industrial networks.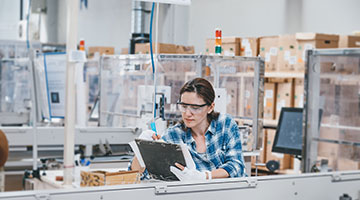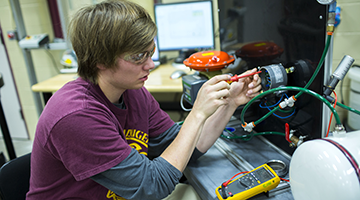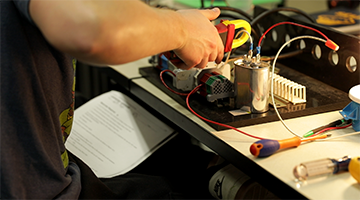 Industrial networking skills. 
Academics
Industrial Systems Specialist classes are offered at the New Richmond campus in a traditional classroom and lab format. 
As an Industrial Systems Specialist student at Northwood Tech, you will earn a technical diploma that can be applied in its entirety to an associate degree in Automation for Industrial Systems.
You can join the International Society of Automation Club and participate in field trips and regional competitions. Other clubs include Veteran's Club and Student Senate.
There is no other program like this in Wisconsin. You'll gain a specific set of skills that employers in this field look for in an employee. 
Required Courses
Program-specific subjects covered include process control, instrumentation, PLC programming, and supervisory control. Other topics include industrial networking, power electronics, and supervisory and distributed control concepts.   
This course introduces networks, communication busses, and protocols used in industrial applications. Students will be able to discuss strengths and weaknesses of each communications solution and pick the most appropriate for given applications. COREQUISITE: 10631110 Advanced PLC Programming and Interfacing
PLC Programming and Interfacing offers students a hands-on approach to implementing industrial control by integrating typical plant floor electrical components with microprocessor-based controllers. Students will learn to identify and connect field inputs and outputs; communicate with, and program microprocessor-based controllers. Students will also connect, communicate with, and develop displays for computer-based operator interfaces. PREREQUISITE: 10605167 Electricity 1.
This course gives students the opportunity to learn about AC theory, circuits, and control devices used in industry. The course begins with an overview of AC theory including resistance, inductance, and capacitance. The course includes topics on AC and DC motors, motor controls, and pilot devices. The student will engage in hands-on activities with real industrial components to enable them to recognize, select, apply, and troubleshoot industrial electrical control circuit components. PREREQUISITE: 10605168 Electricity 2 or equivalent.
Industrial Systems Specialist is Part of a Career Pathway
As an Industrial Systems Specialist student at Northwood Tech, you can earn credentials each step of the way!
This is the program you're looking at.
28 Credits / 1 Year Full Time
Potential Careers
Field Service Technician, Instrumentation and Controls Technician (I&C), Electrical and Instrument Technician (E&I), Service Technician, Electrical Maintenance Technician
You can continue your education to earn an associate degree.
64 Credits / 2 Years Full Time; 3 Years Part Time
Potential Careers
Control Systems Technician, Instrument Technician, Programmable Logic Controller (PLC) Technician, Industrial Automation Technician, Computer Technician, Network Technician, Controls Engineer, Automation Engineer
Transfer your credits to earn a bachelor's degree.
Northwood Tech has an easy admission process that can be completed in one visit. Please see the details under the "Requirements and Application" section to get started.
Tuition and Fees
Northwood Tech breaks down the cost of education, so you'll have a good idea of how much your education will cost.
Financial Aid
Financial aid is available to help you pay for your education. It can come in the form of grants, loans, federal work-study, military and veterans benefits, division of vocational rehabilitation benefits, and scholarships. 
Estimated Total Program Costs 2023-24*
Industrial Systems Specialist
28 Credits | 1 Year
$4,650
---
*Tuition is an estimate and does not include any miscellaneous fees for various courses, tools, books, supplies or uniforms. Program book costs are in addition to tuition and fees and vary depending on course selection and where the books are purchased or rented. 
After the Northwood Tech Industrial Systems Specialist Program
Upon completion of the program, you will earn an Industrial Systems Specialist technical diploma. Continue your education at Northwood Tech in the Automation for Industrial Systems associate degree.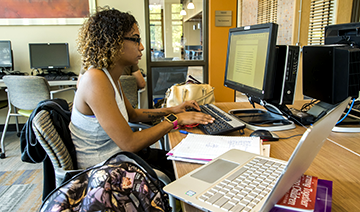 Transfer Center
Transfer your Northwood Tech credits to a four-year college to earn your bachelor's degree and beyond. 
Career Outlooks
Northwood Tech's graduates experience success. Learn more about the types of careers you can get after graduation.