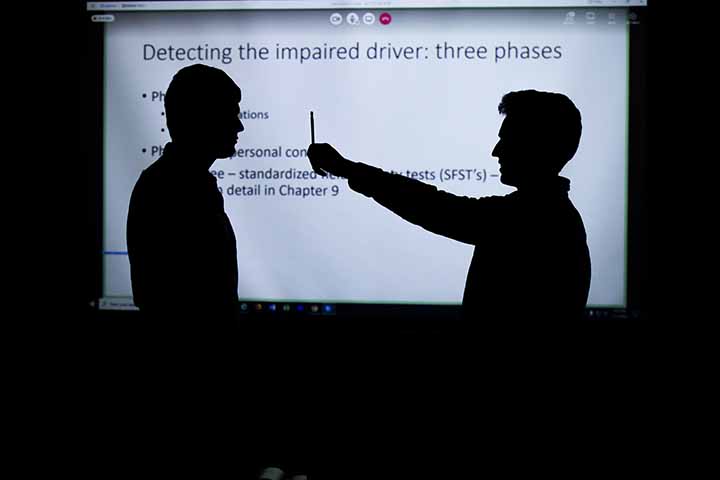 Criminal Justice Studies
Associate Degree
61 Credits | 2 Year
Financial Aid-Eligible
Ashland*, New Richmond*, Rice Lake*, Superior*, Online
*Combination of On Site, Online, and Hybrid instruction
Career Cluster: Law, Public Safety & Security
If you're passionate about helping and protecting others in your community, consider a career in the criminal justice field. Northwood Tech's Criminal Justice Studies program will prepare you with the skills to succeed in this constantly changing and evolving field. 
Program Overview
Protective services today require employees that are knowledgeable, ethical, have strong communication skills and are adaptable to ever-changing technological and societal changes. The Criminal Justice Studies Associate Degree program will prepare you for various positions in law enforcement, probation/parole, corrections, juvenile detention, police dispatching, security, or others. Additional positions in protective services may require a bachelors degree, such as with the FBI or other state/federal agencies.
Program Outcomes
Criminal Justice Studies graduates will be able to:
Illustrate the interrelationships of the three core components of the criminal justice system
Analyze situational responses
Apply communication skills as a criminal justice professional
Conduct investigations
Examine the professional code of ethics for a criminal justice practitioner
Explore personal wellness strategies for the criminal justice professions
Explain the role of criminal justice professionals in working with diverse populations
Northwood Tech's reputation for providing employers with graduates who are equipped with the skills and latest techniques in the criminal justice field will make you a highly sought after individual.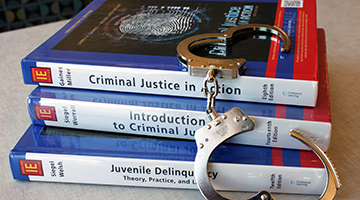 Through case studies and group work, you'll develop the knowledge that will prepare you for employment.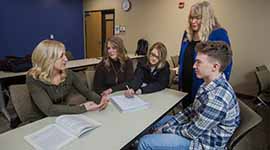 In just two years, you can have a successful career in the criminal justice field. 
Courses are relevant to the ever-changing field of criminal justice.
Academics
Classes are offered in person at each Northwood Tech campus. Coursework includes Policing Strategies, Criminal Justice Ethics, Probation/Parole, Traffic Law Enforcement and more. 
You can participate in the Criminal Justice Club, which provides you with additional opportunities to network and learn with professionals, attend meetings and field trips, and more. 
Learn the Latest Techniques
Northwood Tech's continuous networking with employers, professionals, and recent graduates will ensure your courses are up-to-date and applicable for your future career.  
Highly Trained, Passionate Instructors
Learn with highly-trained and passionate instructors who bring a multitude of experience to the learning environment. Every instructor is committed to your success. 
Required Courses
Criminal Justice Studies coursework includes Policing Strategies, Criminal Justice Ethics, Probation/Parole, Criminology, Traffic Law Enforcement and more. 
Students will learn various policing strategies. Emphasis will be placed on community policing philosophies and problem solving using community resources. Understand how to identify and develop partnerships in the community to promote positive community relationships.
This introductory course explores the development of the American judicial system. Students will examine the operational procedures of the federal, state, municipal, and specialized court systems as they impact law enforcement and/or corrections.
This course will explore contemporary trends and key issues associated within the criminal justice field. Drawing from student experience in learning, students will come up with solutions for responding to current issues. Topics may include implicit bias, mental health, CIT (Crisis Intervention Training), drug/alcohol effects, social media and technology, homeland security, and other current issues. PREREQUISITE: 32 credits of 10504XXX coursework must be completed
Northwood Tech has an easy admission process that can be completed in one visit. Please see the details under the "Requirements and Application" section to get started.
Tuition and Fees
Northwood Tech breaks down the cost of education, so you'll have a good idea of how much your education will cost.
Financial Aid
Financial aid is available to help you pay for your education. It can come in the form of grants, loans, federal work-study, military and veterans benefits, division of vocational rehabilitation benefits, and scholarships. 
Estimated Total Program Costs 2023-24*
Criminal Justice Studies
61 Credits | 2 Years
$9,826
---
*Tuition is an estimate and does not include any miscellaneous fees for various courses, tools, books, supplies or uniforms. Program book costs are in addition to tuition and fees and vary depending on course selection and where the books are purchased or rented. 
After the Northwood Tech Criminal Justice Studies Program
Upon completion of the program, you will earn an associate degree in Criminal Justice Studies.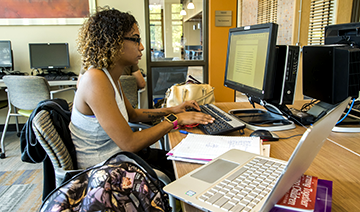 Transfer Center
Transfer your Northwood Tech credits to a four-year college to earn your bachelor's degree and beyond. 
Career Outlooks
Northwood Tech's graduates experience success. Learn more about the types of careers you can get after graduation.