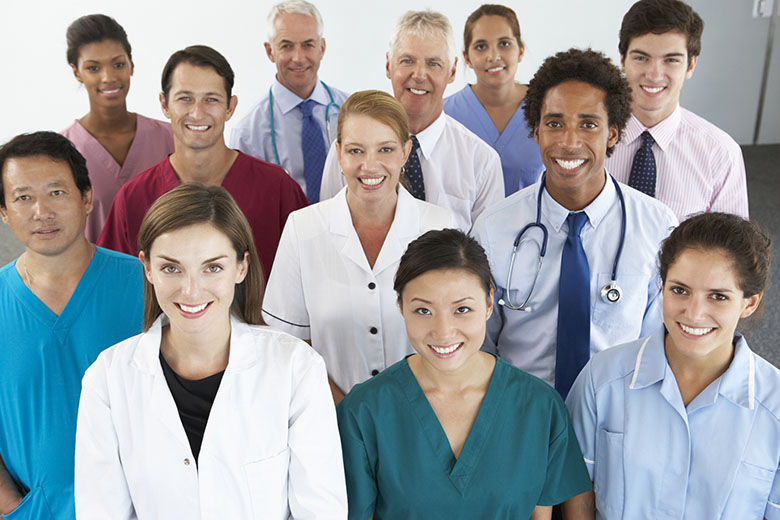 Health Care Professional
Continuing Education
Ashland, New Richmond, Rice Lake, Superior
Stay up-to-date on industry trends, rules, regulations and technology for health care professionals. Get the continuing education training and/or the required CEU hours you need at your local Northwood Tech campus.
Featured Classes
Professional development for healthcare professionals is commonly offered as day-long conferences or short seminars. Industry experts provide information on current issues or topics relevant for specific groups within healthcare, such as dental assistants, massage therapists, medical assistants, nurses, social workers and more. Northwood Tech works closely with accrediting associations to approve courses for industry-specific CEU hours.
Workshops presented by area educators and experts in the medical field will assist the Certified Medical Assistant (CMA) to earn valuable continuing education toward recertification. These workshops address a variety of issues and diagnoses as well as new developments in medicine. CMAs will gain insights and knowledge to enhance their professional career. Continuing Education Units (CEUs) are pre-approved by the American Association of Medical Assistants (AAMA).
The AHA for Health Care Providers Course is designed to teach the skills of CPR for victims of all ages including ventilation with a barrier device and use of an automated external defibrillator (AED), and relief of foreign-body airway obstruction (FBAO). It is intended for participants who provide health care to patients in a hospital setting and out-of-hospital settings. This course is for anyone that is required to take a health care provider course for employment. All participants who successfully complete the course, including the written examination and skill demonstrations will receive a BLS for Health Care provider completion card that will certify them for two years (credential.) Book provided at class.
About the Courses
Many healthcare professionals are required to have continuing education hours (CEU's) documented to maintain or renew their license or certification. Professional development training hours are offered in a variety of ways.
Healthcare Professional Development Offerings:
Advanced training through American Heart Association: Offered through our Emergency Medical Services department, Northwood Tech offers training and refreshers in: CPR Health Care Provider-AHA (also known as Basic Life Support-BLS), Advanced Cardiac Life Support (ACLS), Pediatric Advanced Life Support (PALS), and Pediatric Emergency Assessment, Recognition and Stabilization (PEARS).
Caregivers and Social Workers: Four Caregiver Conferences, co-sponsored by the regional ADRC offices, are offered at Northwood Tech campuses in Ashland, New Richmond, Rice Lake and Superior. The Final Affairs Conference is held each spring in New Richmond. CEU hours available.
Dental Assistant: Half-day workshops on current topics in the dental industry, held at Northwood Tech-Rice Lake.
Health and Wellness: A wide range of training options are available, including Personal Trainer Certification, Herbal Apprentice, Therapeutic Massage and Reiki.
Medical Assistant: Conferences held in-person and via ITV throughout the region, these events are designed to enhance the learning of CMA's working in area health facilities by providing new information on current trends in healthcare. CEU's available through AAMA.