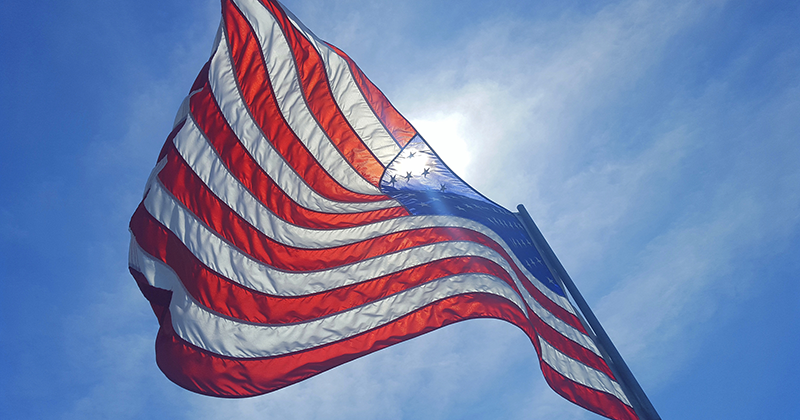 Military and Veteran's Benefits - Here to Serve You.

Veterans' Educational Benefits - Federal
To receive VA educational benefits, such as the G.I. Bill®, you must apply for federal benefits through the US Department of Veterans Affairs. The most efficient way to apply is online.
There are also printable forms that can be manually filled out and mailed, however this option takes more time. For additional support in applying for federal benefits, please contact the VA at 1.888.442.4551 or use the online support offered through their website.
Apply to the United States Department of Veterans Affairs
GI Bill® is a registered trademark of the U.S. Department of Veterans Affairs (VA). More information about education benefits offered by VA is available at the official U.S. government Web site at https://www.benefits.va.gov/gibill.
About Federal VA Education Benefits
Once the veteran has been approved for benefits through the Department of Veteran Affairs, to qualify for monthly educational benefit through Veterans Affairs, a veteran must be enrolled in an approved associate degree or technical diploma program. Only classes within the veterans program are covered by benefit. The Wisconsin Educational Approval Board approves most programs of study at Northwood Tech for veterans' benefits.
Veterans have 10-15 years from their separation date to use their federal educational benefits, unless separation date is on or after January 1, 2013 and the veteran is eligible for the Post 9/11 benefit, then lifetime access applies. Benefits are payable for 36-48 months while enrolled in school. It is the responsibility of the student receiving veterans' educational benefits to notify the campus financial aid advisor or the college certifying official, of any changes in enrollment. Withdrawals could result in a debt with the VA.
How to Apply for Federal VA Education Benefits at Northwood Tech
You must be accepted or currently enrolled in a VA approved program. The Northwood Tech catalog lists approved programs of study. If you are applying for Federal VA Educational Benefits for the first time, you are encouraged to contact the campus financial aid advisor at Northwood Tech six to eight weeks prior to the beginning of a new semester. The advisor will collect important veteran information and documents from you in order to accurately administer your benefits at the college.
Types of Federal VA Education Benefits
Post 9/11 GI Bill - (Chapter 33)

Benefit for eligible veterans who served on active duty after September 10, 2001 for at least 90 aggregate days and who received an honorable discharge.  Benefits are paid based on the veteran/service member's entitlement determined by the DOD based on active duty; The benefit offers 36 months of educational entitlement and there's no time limit to use the benefit if separation date is after January 1, 2013.  If separation date is before January 1, 2013, the veteran has 15 years from separation date to use entitlement.  Benefit pays for: tuition and fees, a book stipend, and monthly BAH (basic housing allowance) while enrolled.  This benefit may be transferred to dependents if service requirements are met and the VA approves the transfer. Effective January 2010, veterans who are eligible, will be required to use this benefit before using any WI GI Bill benefits. Veterans who choose Chapter 33 must make an irrevocable election to relinquish another federal education benefit, if applicable, to receive this benefit. 

Fry Scholarship-Post 9/11 (Chapter 33)

The Marine Gunnery Sergeant John David Fry Scholarship (Fry Scholarship) provides Post-9/11 GI Bill benefits to the children and surviving spouses of Service members who died in the line of duty while on active duty after September 10, 2001. Eligible beneficiaries attending school may receive up to 36 months of benefit at the 100% level.

Montgomery G.I. Bill - Active Duty (Chapter 30)

Benefit for eligible veterans and service members who have served in the US Armed Forces, met time requirements, and have an honorable discharge. The benefit offers 36 months of education benefits, generally payable within 10 years of release from active duty. When enrolled, an eligible veteran/service member will receive monthly payments from the VA based on enrollment level.

Montgomery G.I. Bill - Selected Reserve (Chapter 1606)

Benefit for members of the Selected Reserves which includes the Reserves for Army, Navy, Air Force, Marine Corps, Coast Guard, as well as the Army National Guard, and the Air National Guard, who meet requirements for eligibility.  No active duty required, however, eligibility typically ends when separated from the Selected Reserves. Entitlement is 36 months and the service member receives a monthly benefit based on enrollment level.

The Survivors' and Dependents' Educational Assistance Program (Chapter 35) 

DEA provides education and training opportunities to eligible dependents of veterans who are permanently and totally disabled due to a service-related condition, or who have died while on active duty or as a result of a service-related condition. The program offers up to 45 months of education benefits with the following time limits: Children must be between the ages of 18 and 26; In certain instances benefit can be used outside those parameters. Spouses: benefits end 10 years from the date VA determines eligibility or from the date of death of the Veteran. If VA rated the Veteran permanently and totally disabled with an effective date of three years from discharge, a spouse will remain eligible for 20 years from the effective date of the rating. For surviving spouses of Service members who died on active duty, benefits end 20 years from the date of death.

Veteran Readiness and Employment Program (Chapter 31)

Veteran Readiness and Employment Program is a VA program that assists Veterans with service-connected disabilities to achieve employment. Period of Eligibility is 12 years from the latter of the following: Date of separation from active military service, or date the veteran was first notified by VA of a service-connected disability rating. Veteran must have a 20% or greater service-related disability and an employment handicap to be entitled to this benefit. The benefit covers: tuition, fees, books, supplies, and certain equipment.

Other Federal Tuition Assistance Programs

Veterans' Educational Benefits — State
There are a variety of State Veterans Affairs programs available. Determination of eligibility and obtainment of applications is done through the County Veterans Service Office.
Types of State Veteran's Education Benefits
Veterans' Affairs Reporting
The certifying veteran official for the college will be reporting all program, enrollment, and tuition information to the VA monthly. Graduation, Probation, and Suspension information is also reported at the end of each term. Once a student is suspended, the student's name will be reported to Veterans Affairs for unsatisfactory progress. The reporting of unsatisfactory progress results in the immediate suspension of the affected student's educational benefits pending administrative review by Veterans Affairs.
Support for Veteran Students
If you are a veteran or a child or spouse of a veteran, Northwood Tech will help you navigate the college experience each step of the way. Learn more about the support available to Northwood Tech's military-affiliated students. 
Veteran Students' Resource Center
The Veteran Students' Resource Center for current students page provides all of the information student veterans need to navigate the college experience. There, you'll find financial resources, priority registration information, transcript information, downloadable forms and much more.